Response Measures or Economic Advantages - A Coronavirus recession could tip the scales in Germany against Russia sanctions
Response Measures or Economic Advantages - A Coronavirus recession could tip the scales in Germany against Russia sanctions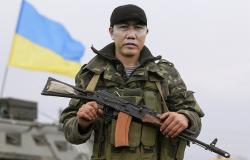 Felix Troeltzsch argues that a global Coronavirus recession could tip the scales in Germany against Russia sanctions.
After EU restrictive measures against Russia were established in 2014, an anti-sanction initiative grew within Germany. Originating from economic stakeholders in the German east, the movement soon won support throughout the whole country. It was fueled by the argument that sanctions against Russia hurt German industries but have no substantial effect on the peace process in eastern Ukraine. Although the movement is supported by influential German statesmen, it has not been able to shape Germany's official stance yet.
The upcoming Coronavirus recession could change that. Experts predict that the pandemic will lead to a new global recession. This would strongly affect Germany's export-based economy and bolster the domestic anti-sanction movement. Moreover, Germany is currently in a phase of political transition. Upcoming decision makers will need good reasons to uphold measures that are hurting own industries.
If the Coronavirus recession grows into a vast economic downturn and political successes in Ukraine stay absent, the anti-sanction movement is likely to gain enough momentum to influence Germany's position toward easing Russia sanctions. Such a policy change would open space for reevaluations in the EU, especially since other members are dealing with similar movements as well.
The Coronavirus recession
The current Coronavirus pandemic will strike the global economy fiercely. According to IMF predictions, global economic performance will decline by 3% and the economy of the Euro zone by around 7.5% this year. This would be the steepest downturn since 1929, making the Coronavirus recession a huge challenge for national economies worldwide.
Germany has already passed a massive economic-growth package. However, sooner or later artificial stimuli and intrinsic measures will reach their limits and the German economy will have to prevail on its own again. Therefore, the Coronavirus recession will foster many new key decisions – not only on much discussed issues like EU financial policy but also on the arrangement of Germany's relations to international partners and especially on the normalization of the economic relationship with Russia.
Germany's economic division
Germany's economy is largely based on high-tech products manufactured by mid-sized companies. The most important industries are machine engineering and automotive engineering, followed by electrical engineering and chemical industries. Almost 10 million people are employed by manufacturing industries, contributing around 30% of the country's overall gross value added.
However, thirty years after the German reunification there is still an economic gap between the old (western) federal states and the new (eastern) ones formerly belonging to the GDR. Whereas, for example, the GDP per capita reached 43.000 Euro in 2018 in the west, it amounted to 32.000 Euro in the east. The same applies for other indicators like the unemployment rate, company turnovers or innovation potential.
After 1990 entrepreneurs from the east of Germany recovered their ties to old partners in Russia particularly quick. Not only do they share a similar background, dating back to August II "the Strong" who ruled form Dresden to Smolensk, but also compatible technical standards and language skills that made cross-border business easy. Therefore, many mid-sized companies from eastern German states stayed very tied to the Russian market.
Sanctions against Russia and their effects on Germany
The EU's restrictive measures against Russia were evoked in March 2014 as direct results of Russian aggressions on Crimea and in eastern Ukraine. In 2015, EU leaders decided to align the sanctions regime to the implementation of the Minsk protocol, which establishes an agreement to cease fire, pull out heavy weaponry, provide secure access for humanitarian aid and eventually restore control of the state boarder to the Ukrainian government.
So far, the Minsk protocol has not been implemented which is why sanctions against Russia still include diplomatic measures and asset freezes, economic restrictions for Crimea and Sevastopol, access limitations for EU capital markets as well as export and import bans on trade in arms, so called "dual-use goods" and other sensitive technologies. Decisions on the prolonging of sanctions are currently made every six months by the Council of the European Union, requiring unanimity.
The effects of sanctions on the German economy were not observable at once. In January 2015 the Association of the Economy of Saxony was the first economic stakeholder to plead for an easing of export restrictions to Russia, arguing that regional industries would be affected negatively. For Saxony, the economically strongest of the eastern German states, Russia had long accounted as one of the most important trading partners due to close relations of mid-sized mechanical engineering companies. This changed after 2014, because formerly commonplace machine components like spindles, bearings, shafts, and other products were suddenly under suspicion as dual-use goods or sensitive technologies. As a result of long procedures by German customs authorities and export bans, large orders in Russia had to be postponed or cancelled.
The consequences in the eastern German states were drastic. According to the German Association for External Trade, Saxony suffered the most with a 72.5% decline of trading volume with Russia between 2013 and 2018. The Free State imported more than 8% of its overall goods from the Russian Federation in 2012. Within the sanctions, imports dropped to 0.5% and exports halved from 1.3 billion Euro to 634 million Euro. All eastern German states combined had to deal with a trade decline of around 29% since 2013. At the same time trade in the western German states shrank by only 17%. Added together this amounted to a loss of up to 116 billion Euro in bilateral trade between Germany and Russia.
Anti-sanction movement in Germany
As a result of these negative economic developments, several high rank representatives of eastern German states brought initiatives into being which have been counteracting the official sanction-based course towards Russia. In the beginning of 2018, for example, the prime ministers of all six eastern federal states declared their objective to suspend sanctions. In the summer of 2019, the prime minister of Saxony, Michael Kretschmer, met Wladimir Putin for political talks and invited him to Dresden. And during his election campaign in 2019, the prime minister of Thuringia, Bodo Ramelow, voiced his opposition against economic sanctions to win over voters.
The main argument behind these all initiatives is that sanctions against Russia have shown to be completely ineffective in reaching their original purposes. In June 2019, Ramelow put it this way: "The declared goal of the sanctions, the so urgently needed peace in Ukraine, is as far away as ever, the suffering of the civilian population is great." In fact, in the last five years neither the Minsk agreement nor any other profound effort to stabilize the situation in eastern Ukraine was permanently implemented.
From the first official statement by the Association of the Economy of Saxony in January 2015 to the end of 2019, the anti-sanction movement grew stronger on these grounds. It spread beyond east German states and won new supporters all over the country. According to a poll, only one quarter of the German population still supported the maintenance of sanctions against Russia in 2019.
The German Bundestag discussed the easing of sanctions, without being able to adopt a formal resolution despite support from members across all fractions. Therefore, although the anti-sanction movement in Germany grew steadily, brought state politicians to the scene and influenced people's opinions, it has been unable to affect the overall course of the German federal government. Yet, the upcoming Coronavirus recession might tip the scales to change that in the future.
Political dynamics during Coronavirus recession
Within economic and political theory, crises are often seen as catalysts for new approaches and political reconsiderations. Thereby we know that the more unpredictable a crisis is, the more dynamic decision-making tends to be and that grave mutually hurting situations are especially "ripe" for political action.
If the Coronavirus recession will grow into the vast global economic downturn that experts are expecting, it will pose a great challenge to Germany's economy. The recessions global character and many open questions about imminent effects on global economies make it extremely multitudinous, suggesting that it may provoke bold political action.
Some evidence supports this assumption already. At the end of March, after first predictions of an upcoming recession, the German government passed the largest stimulus package in its history in a record time of just one week. The once unalterable "black zero" no debt policy was suddenly discarded without hesitation.
This example shows the current dynamic of Germany's political environment and helps to explain why the upcoming recession is likely to empower the anti-sanction movement up to a point where it cannot be ignored by federal deciders anymore. Current economic analyses expect the German economy to decrease by almost 10% in 2020. Development in the years after are still completely unclear. When the economy is at stake, industries will express their needs insistently and economic relations with Russia will certainly be a central issue. Easing the restrictions for dual-use goods would mean a swift enhancement of contestability. Therefore, not to listen to economic stakeholders without a valid reason like real progress in Ukraine would hardly be realizable for politicians who must claim economic competence.
Moreover, Angela Merkel is serving her final year as German chancellor and has already ceded the powerful position as chair of CDU. This fuels political discussions and reconsiderations. Both of Merkel's most likely successors, Armin Laschet and Friedrich Merz, have already expressed the importance of relations with Russia and a clear focus on Germany's economy in the coming years.
Possible effects of a Coronavirus recession on Germany and the EU
A vast Coronavirus recession could change Germany's official position towards easing EU sanctions against Russia. The immediate threat to German industries and mid-sized companies combined with absent progress in eastern Ukraine is likely to bolster the anyway strong anti-sanction movement up to a point where it may shape federal politics. In doing so, it would benefit from the severity and unpredictability of the expected crisis requiring bold political action as well as Germany's current phase of political transition.
Such a change of Germany's stance in that matter would open space for revaluations of the sanctions against Russia in the EU, especially since other important members like France, Italy or Spain are dealing with domestic anti-sanction movements themselves. Ukrainian officials fear already that Russia could start to implement non-controversial parts of the Minsk agreement, allowing revolting EU countries to bring their demands to the table in a face-saving way.
It is thus imaginable that certain measures like the restrictive access of Russia to EU markets or the export ban on dual-use products may not be extended in the future if in return ceasefires are enforced and humanitarian aid is secured. Such a deal would undermine the current objective to return to the status quo before the civil war in Ukraine. However, a Coronavirus recession would most likely entangle Russia into an economically hurting situation as well. Considering the failure of EU restrictive measures, this tough compromise may as well develop into a chance to progress in terms of Ukrainian realpolitik.
Felix Troeltzsch works as political advisor in the Parliament of the Free State of Saxony in Germany. He holds a master's degree in international relations and analyzes public policy processes in Germany and the European Union.
Image: Global Panorama via Flickr (CC BY-SA 2.0)