Thinking Beyond Human Interests: A Q&A On Biodiversity, Policy, And Disease
Thinking Beyond Human Interests: A Q&A On Biodiversity, Policy, And Disease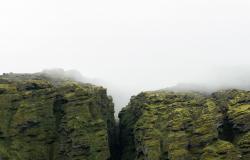 As societies develop plans for revitalizing economies and protecting citizens from further pandemics, Wiley's Samantha Green spoke with a biologist - Marc Cadotte - and a political theorist - Eva-Maria Nag - about what happens when we ignore the animals and plants with which humans share the world.
Q1: Who are you, what is your area of expertise, and why did you pursue this field?
Marc: My name is Marc Cadotte and I am a Professor of Biological Sciences and Editor-in-Chief of a new journal Ecological Solutions and Evidence. I study the mechanisms that generate and maintain biodiversity, the impacts of human activity on biodiversity, and the consequences of biodiversity loss on the functioning of ecosystems. I grew up in a small town in northern Ontario, Canada, where seeing bears and moose was a common occurrence. It became clear to me that something was missing when we would travel south to more populous regions, where many of the large species I was familiar with were absent.
Eva-Maria: My name is Eva-Maria Nag. I am the executive editor of Global Policy Journal which I co-founded at the LSE in 2010 in the wake of the financial and economic crisis. The Journal deals with global collective action problems and transnational policymaking and publishes both scholarly articles and practitioners' policy insights. I am a political theorist by training, having worked on non-Western political thought. I am currently writing on Indian concepts of the Anthropocene. Political theory has been an excellent basis for branching out and pursuing other research interests, such as climate governance in developing countries. My job as an editor of a multi-and interdisciplinary journal is a real privilege as I can appreciate both the breadth and depth of expertise that academics and policymakers across the world have to offer.
Q2: Biodiversity experts have been warning about the potential for pandemics for years. What are some of the reasons these warnings are hard to take action on?
Marc: There have been many dozens of instances of disease transfer from wild species to humans (called zoonoses) and some of these, prior to the SARS-CoV-2 virus that has caused the COVID-19 pandemic, have been serious public health concerns, like Zika, MERS and Ebola.
Yet the connection to biodiversity loss and habitat destruction has received very little attention from policymakers because causation is seen as indirect and there are economic benefits to forest loss. The protection of biodiversity, especially reducing animal hunting and trade, decreases human-wildlife interactions and so greatly reduces the chance of a disease jump to humans. The evidence that forest loss increases the emergence of novel diseases is also very compelling. Amazonian deforestation has been linked to increases in malaria cases.
Scientists that study zoonoses have been sounding the alarm for many years, but to policymakers, the emergence of a new pandemic seems like a relatively low probability event and one they are not often willing to prioritize over economic growth. We can see this even with the current pandemic where calls from some politicians to re-open economic activity even while many thousands are getting sick and susceptible populations are facing high mortality, shows that human health doesn't always carry the same weight as economic health.
Eva-Maria: I would like to add to Marc's insightful comments with only a brief remark about how complex the reasons are that prevent policymakers from taking action. Policy agendas balance priorities (such as a focus on industrialization, economic growth, labor markets) with the psychology of how we interpret non-immediate crises, the legal and bureaucratic challenges to quick responses, and the difficulties of confronting inevitable trade-offs. It's a lot, and we did a brilliant overview in a 2016 special issue.
As a political theorist, I also see one very important reason for our blindness to looming disasters: a firmly embedded anthropocentric lens through which most societies view the world. It means that the natural world and non-human species of secondary importance. Moreover, our environments - whether global, regional, or local - are viewed as sites of extraction and utility. The value given to our environment is firmly linked to the interests of the human species. This instrumental perspective feeds into a related blindness of cause and effect, described by Marc.
Q4: What are some of the ways in which the human response to the pandemic might impact biodiversity?
Marc: Individual and government responses to the pandemic have had surprising benefits for biodiversity but also some potential drawbacks. The positive effects include lower pollution in many places, which benefits any living thing, a recognition that wild animals can harbor dangerous diseases and which has led several countries like China and Vietnam to introduce laws to restrict the animal trade, and most importantly, reduced human activity has given many species time and space without human interference. We've seen numerous examples of wild species using parks and urban woodlots to forage, including many endangered animals. For example, hawksbill sea turtles are hatching in greater numbers on now empty beaches.
However, there are potential and important setbacks for biodiversity. The spread of SARS-CoV-2 to endangered primates may generate more fear of wild animals and thus less public support for their protection. Closed borders mean less transfer of expertise and resources to aid in biodiversity conservation activities especially in developing nations. Most obviously, the massively increased demand and use of disposable plastics in protective gear and food delivery are exacerbating an already global problem with plastic waste accumulation in aquatic systems.
Q3: Policies are often a reflection of a society's values, and we create regulation and protection around the things we care about most. Why is it important for us to consider biodiversity in this context?
Marc: Many governmental and intergovernmental bodies say the protection of biodiversity is a priority, and yet biodiversity is continually eroded around the world. The benefit of biodiversity to human society is widely acknowledged. Biodiversity informs our spirituality, our culture, and our aesthetic appreciation of the world. It provides food and medicine and contributes to healthy environments by cycling excess nutrients, absorbing pollutants, sequestering carbon dioxide, moderating local climate, providing natural pest control and pollination services. Yet, policymakers find it difficult to adequately account for these benefits as the human footprint goes. Linking biodiversity to the pandemic provides another measure or cost in which we can evaluate the potential benefits of biodiversity. Perhaps more importantly though, the pandemic has shown the value in listening to scientific advice for policymakers. Other public policy decisions for tackling global problems should similarly require input and advice from science.
Eva-Maria: My hope lies in slow but steady additions to research and policy priorities that take seriously two ideas. First, that biodiversity is a good in and for itself, rather than merely an instrumental good for human wellbeing. Diversity is a source of richness and resilience but cannot be sustained through self-interest alone. This means taking a page from Kant's book: humans are required to never treat other humans as a means to an end, but always as ends in themselves. This dictum is central to the language of freedom, rights and mutual recognition, a language many of us benefit from. It seems logical to extend this recognition to the world around us, especially the sentient world. The answer cannot be that we ought to value biodiversity because it benefits the human world but because we - hopefully - possess the imagination and capacity for respect for worlds we are only slowly beginning to understand as they exist in themselves.
Second, it is important to highlight the idea of interdependence. Our natural worlds have co-evolved with humans and together we form specific 'communities of fate', to borrow from the late David Held, one of Global Policy's co-founders. This takes us away from instrumental exploitation and closer to an understanding of past interconnections (e.g. between land and agriculture) and an openness to future pathways that link human diversity and biodiversity in positive ways.
Question 5: Are there any strategies that you can share with your fellow researchers for getting their point across successfully to policy-makers? How can they frame their work so that it's understood, feels relevant, and feels urgent enough to take action on?
Eva-Maria: Despite my upbeat tone in the above question, I remain pessimistic about successful strategies for getting policymakers to fully take on board the abstract idea of the value of biodiversity and the practical consequences of biodiversity research. Right now, we remain steeped in notions of GDP growth and material consumption. My optimism is reserved for future generations of policymakers who are not yet adults but who are thinking about the green economy, sustainability, natural rights of rivers and trees, animal rights, and so on.
For now, in practical terms, my suggestion would be for researchers to frame their research as if the point about 'why should we care' (about the specific question at hand) has already been made. Policymakers are not inclined to take risks, but they do take seriously peer-reviewed, accredited, and widely accepted work. Second, researchers can address localized concerns by connecting their research with policy issues that are relevant to the here and now. Third, researchers should consider bringing in policymakers at the early research stages in a consultative capacity, rather than as audiences at the very end. Participation does not of course mean exercising undue influence. However, while this might seem onerous and as adding to the complexity of research design, it can help shed new light on a research program by adding a diversity of perspectives.
Marc W. Cadotte is the TD Professor of Urban Forest Conservation and Biology at the University of Toronto Scarborough and Editor-in-Chief of a new journal Ecological Solutions and Evidence.
Eva-Maria Nag is the Executive Editor of Global Policy Journal and the Acting Co-Director of the Global Policy Institute at the School of Government and International Affairs, Durham University.
Samantha Green joined Wiley in 2012. She works in the Society Strategy & Marketing team creating content on publishing trends and the research community.
This first appeared on The Wiley Network.
Photo by ArtHouse Studio from Pexels