Luhut Binsar Pandjaitan: The Prominent Enabler behind China-Indonesia Relations
Luhut Binsar Pandjaitan: The Prominent Enabler behind China-Indonesia Relations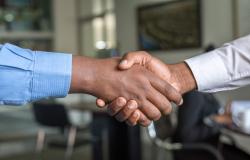 Muhammad Zulfikar Rakhmat highlights the role individuals can play in enabling bilateral ties with China, whilst warning that they may come at significant cost.
China-Indonesia relations have strengthened in various fields. While the growing cooperation has been widely reported, how the Beijing-Jakarta relationship has been made possible by certain individuals within President Joko "Jokowi" Widodo's administration has seen less analysed.
Among these influential individuals, the most crucial is arguably Luhut Binsar Pandjaitan, commonly known as Luhut. As the country' Coordinating Minister for Maritime Affairs and Investment, and as one of Jokowi's closest advisors, Luhut is considered the most prominent person enabling Jakarta's growing ties with Beijing, even at the cost of the people and the country's sovereignty.
Luhut's roles, besides the roles individuals can may play in shaping a country's bilateral ties, also offer lessons to policy makers keen to balance their country's foreign policy objectives, sovereignty, and citizens' well-being.
Luhut as the enabler
Besides leading Indonesian representatives to Beijing several times, Luhut offered 28 infrastructure projects to China at the BRI II Summit in April 2019, which he and his Chinese counterpart later signed. He then established and led Global Maritime Fulcrum Task Force, which is designated to oversee the implementation of the BRI projects by involving various ministries and relevant stakeholders.
Additionally, Luhut repeatedly emphasizes his commitment to protect and facilitate Chinese investors. He once said that "If there are investment problems in Indonesia, don't hesitate to contact me."
Despite his position as Coordinating Minister for Maritime Affairs and Investments, Luhut has been the Indonesian representative in high-level meetings with Beijing on matters beyond his scope. For example, he met with Chinese Vice Minister of Trade Gao Yan to discuss trade issues between Indonesia and China.
In the midst of widespread anti-China sentiment and a popular perception that the current government is "too inclined" towards China, Luhut tried to justify Indonesia's close ties with China by arguing that the latter is a world power that affects about 18 percent of the global economy, including the Indonesian economy. "So, you like it or not, happy or not happy, China is a world power that cannot be ignored," he said.
On other occasions, Luhut has also stated that China-Indonesia relations can help Indonesia's economic growth. Yet, some have argued that Luhut's strong interests in China has a lot to do with some of his personal businesses.
Luhut's enabling role can also be seen in his statements concerning the South China Sea issue, which has been a contentious subject for both nations as it involves matters of sovereignty. Despite China's expansive claims with island-building and naval patrols, Luhut affirmed that China has no intention of conflict with Indonesia. While many Indonesians, including the President, have called for a more assertive policy in backing its territory, Luhut asserted that the South China Sea issue should not be escalated and instead blamed Indonesia's limited capability and number of ships in the area.
Luhut's attitude to this issue is different from the way he responded to the European Union's ban on exports of palm oil industrial products. He said "we will do anything to maintain our sovereignty, because 18 million people depend on the palm oil industry."
Equally crucial, Luhut has also been a staunch defender of the arrival of Chinese workers in Indonesia, which has been strongly opposed by locals. He repeatedly emphasizes that the number of Chinese foreign workers coming is very small and they would not take up local employment. In addition, Luhut also claimed that Indonesia does not have sufficient qualified engineers to work on Chinese projects. "This industry needs people who understand how to build it. We are not ready, we must be honest," Luhut said. Such propositions have been repeated several times by Luhut, despite being refuted by many.
The most recent issue in this regard is the arrival of 500 Chinese workers in the midst of COVID-19 pandemic, which has been criticised by local populations as the permit was given when Indonesia had the most COVID-19 cases in Southeast Asia, and during the implementation of a partial lockdown policy to overcome the outbreak.
Commenting on the critics, Luhut states that Chinese workers should be allowed to re-enter Indonesia because the delay in Chinese projects that currently depend on Chinese workers has a negative impact on the economy. Luhut also argued there is no ban from WHO on people from China who wanted to come to Indonesia during the lockdown.
Previously, Luhut also defended the reported 49 illegal foreign workers coming to Southeast Sulawesi early this year who did not have a visa and did not undergo quarantine upon their arrival in accordance with Indonesian regulations.
Besides the issue of Chinese workers, Luhut's role as the enabler was also shown recently when there was public uproar over stopping the entry of Chinese tourists due to the COVID-19 outbreak. He rejected the idea by claiming that the number of Chinese tourists to Indonesia is only two million people. He went on further to include Chinese among three other nationalities, including South Koreans, Japanese, and Australians, given special privilege to be allowed to enter Indonesia during the lockdown to save the country's tourism sector. These nationalities were chosen based on their frequency of visits to Indonesia and the value of their investments in the country.
Luhut has been widely criticised for being a Chinese puppet who has sold out his country for China's and his own economic gains. His case offers crucial lessons. Yet, there is a need for further research on individuals that enable China's role in other countries. There may be nothing wrong with their efforts to strengthen bilateral ties. However, attention must be paid to when they prioritise such ties over their country's sovereignty and the well-being of its citizens.
Muhammad Zulfikar Rakhmat is a lecturer at Universitas Islam Indonesia.
Photo by Cytonn Photography from Pexels