Obama Goes to Hiroshima: The Pros and Cons of Lame Duck Presidents
Obama Goes to Hiroshima: The Pros and Cons of Lame Duck Presidents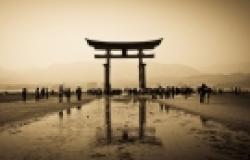 This year the Global Leadership Initiative at the University of Sheffield have taken a team of policy analysts to the G7 Leaders Summit, Ise-Shima, Japan. This post is part of a series of blogs, opinion pieces and policy briefings from the summit.
Media Centre – G7 Ise Shima Summit. By the purest of coincidences the Japan-hosted G7/G8 summits have served as the final summit for a number of US presidents heading towards the end of their second term. This was first the case when Bill Clinton headed to Okinawa in 2000 and then when Bush attended the Hokkaido-Toyako Summit in 2008. The Ise-Shima Summit will be Obama's final G7.
When facing retirement, and with their legacy hopefully secured, Clinton and Bush were able to approach these summits in a relaxed and munificent mood. For example, Clinton is described by Cherie Blair in her autobiography as being comfortable and assured enough to select the most hideously designed Okinawan kariyushi shirt to wear for a family photo with other G8 leaders. In contrast, Bush was willing to sign the US up for the first time to a vaguely worded commitment to halve carbon emissions by 2050.
However, the Ise-Shima Summit has been the catalyst for a much more constructive and symbolic act that demonstrates authentic leadership. Speculation regarding the possibility of Obama visiting Hiroshima – and thereby becoming the first incumbent president to do so – had circulated well ahead of the official announcement and generated a considerable amount of debate. As expected, veterans and Republicans expressed their opposition, especially if the visit involved any apology that might challenge their view of why the bomb was used. Democrats also had concerns, but for very different reasons – the visit might unify and energise the GOP, thus endangering Hillary Clinton's chances of election later this year.
Within Japan, despite some misgivings from the government, the reaction was more positive. As might be expected, victims of the A-bomb welcomed the news. More generally there appears to have been a gradual change in Japanese perspectives. According to an opinion poll conducted a few days before the G7 summit, 89% of Japanese people highly rated Obama's decision to visit Hiroshima, with only 4% holding a negative view. In addition, those regarding the bombing of Hiroshima as an inhumane act that could not be allowed was at its lowest level since polling of this question began in the 1970s.
In line with these recent Japanese polls, there are many reasons to applaud Obama's decision to visit Hiroshima. If nothing else, this symbolic act demonstrates the spin-off opportunities that the G7 summit offers in regards to addressing long-standing tensions and 'putting the past to bed'. In addition, despite questions of whether Obama should apologise or not, there is little doubt that this symbolic act will bolster US-Japan relations at a time of uncertainty. In this light, the act can help send a powerful message to the world regarding reconciliation and as it grapples to stem nuclear proliferation.

The G7 Team: Garrett Wallace Brown, John Casson, Rachel Claringbull, Hugo Dobson, Elliott Glover, John Jacobs, Magdalena Krakau and Greg Stiles. Global Leadership Initiative, University of Sheffield.

Photo credit: arcreyes [-ratamahatta-] via Foter.com / CC BY-NC-SA