Global Warning: Climate Justice and the Media - A Conversation with GGF 2035 Fellow Tori Zheng Cui
Global Warning: Climate Justice and the Media - A Conversation with GGF 2035 Fellow Tori Zheng Cui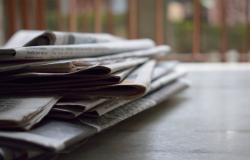 This interview was conducted by the Global Governance Futures – Robert Bosch Foundation Multilateral Dialogues, which brings together young professionals to look ahead 10 years and recommend ways to address global challenges.
According to research from the Yale Program on Climate Change communication, nearly six in ten Americans are now either "alarmed" or "concerned" about global warming. Why do you think people are more concerned now than ever? Do you think that the media has a role to play in this? 
Yale's research shows that Americans' awareness and concerns over climate change have increased – a trend that is also apparent in China. In my opinion, this is influenced by emerging scientific evidence and greater education on the potential risks associated with climate change. From the increasing frequency of extreme weather conditions to the rapid loss of biodiversity, people around the world now have first-hand experiences with the impacts of climate change. Based on the scientific research, these effects are predicted to become increasingly catastrophic unless something is done to tackle the problem. News organizations and climate advocates have worked to present a more complete picture of climate change, emphasizing that these disruptions go beyond mere "bad weather," but are actually part of a global climate crisis. I believe the media plays a key role in showing the far-reaching consequences of climate change. Furthermore, technological advances in the overall media landscape and increasing access to information mean that people are now more empowered to have discussions and take action around climate issues.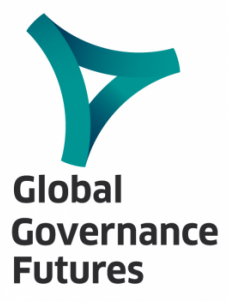 Existing research on how climate change is communicated to the public has been conducted predominantly in English speaking countries, while studies in other states have been less extensive. You have worked for media outlets from both the East and the West. Based on your experience, what are some of the knowledge gaps in the ways the public is educated on climate change in non-English speaking countries?
It is true that climate change communication in non-English speaking countries is somewhat understudied. However, there is a small – but growing – body of research around climate-vulnerable aboriginal communities, as well as comparative climate change communication studies being conducted across multiple countries and continents.
From my own experience in journalism and conversations with colleagues, I have seen that climate change reporting in China can be very different from practices in western journalism. When communicating about climate change, the hardest task has always been making the issue relatable. Although climate change has been a visible issue for China – be it in the governmental policy arena in terms of international affairs or domestic economic planning  – the public's concerns toward environment and energy issues have been more focused on other pressing problems, such as air pollution and food safety. As a 2015 Pew Center report suggests, China is among the areas where people worry least about climate change. 
What is interesting, however, is the absence of extreme political polarization in China's public discussions about climate change. This may well be the case, as most media organizations in China are aligned with the Communist Party and the government's stance on many issues. Thus, they have to follow the lead and acknowledge climate change as a crisis to humankind.
The COVID-19 pandemic is challenging the role that science plays in society. How do you think the pandemic will affect the ways in which our society and policymakers approach climate science in the future?
At the moment, it is disheartening to see the neglect of scientific evidence in directing pandemic-related policymaking in severely affected countries such as the US and Brazil. Hopefully, the alarming consequences due to reckless decision-making will motivate policymakers to rethink their choices and prioritize science. The global pandemic has shown us what a global calamity looks like. It is also telling of what could possibly happen if the climate crisis is not taken seriously. If anything, this has taught us that we must increase collective efforts to weather such challenges, and that trusting in science is the only way forward. 
Nonetheless, a silver lining of the COVID-19 pandemic is that global energy consumption and carbon emissions are predicted to decrease this year. What the world has been through in the past few months proves that people's lifestyles, working arrangements and economic development patterns can be adjusted. It also provides an opportunity for further modeling of a low-carbon society and the economic transition we would need to achieve that goal.
The Black Lives Matter (BLM) movement is reshaping the media landscape. People are more aware of social injustice than they have been in decades. Do you think the BLM movement could play a role in increasing awareness for climate and environmental justice?
In the fight for climate and environmental justice, social movements play an important role in raising awareness and inspiring people to make a difference. Before the most recent developments in the BLM movement, teenage climate advocate Greta Thunberg led the global "Strike for Climate" campaign. She continues to inspire millions of students worldwide to take action against climate change. Similar to BLM, the climate strike movement has done a tremendous job in educating and bringing awareness to climate justice issues.
In the future, the BLM movement could be used as a reference point for building climate and environmental justice campaigns, especially in the aspects of addressing inequality and the right of underrepresented groups.
Alarmist language is often used in the media to depict the climate crisis. However, according to a study conducted by the Institute for Public Policy Research, this tactic often distances people from the problem. You have worked extensively in environmental journalism. What are some of the ways to strike a balance between bringing urgency to the climate issue, while not undermining the ability of the discourse to bring action?
In my opinion, language that accurately depicts the critical nature of the ongoing crisis is necessary for climate reporting. Just recently, The Guardian  suggested changing key terms in environmental reporting to better communicate with the audience, maintain scientific precision and reflect the urgency of the climate situation. They suggested using terms like "climate crisis" or "climate emergency" instead of "climate change," as well as "global heating" instead of "global warming."
At the same time, it is important for reporters to possess the journalistic skills necessary to address and explain scientific jargon while simultaneously stressing the necessity for climate action. From my own experience, I have found it useful to include visual elements, well-interpreted statistics, and emphasize the topics people that are most concerned about in order to make the impacts of climate change more relatable.
Still, it is a struggle for journalists to strike the right balance between making a story attractive and remaining scientifically sound. People often get fatigued from "bad news" and easily walk away from upsetting or boring reports. What is more, the ongoing polarization of the climate discussion, coupled with people's selective exposure to their favored type of media contents – magnified by algorithm-based echo chambers – has made it even more challenging to reach people through the noise. This is why environment journalists and climate advocates need to harness their full creativity in communicating climate change. Studies have shown that different communication styles such as satire, cartoon, and new media platforms, including Twitter, Instagram and TikTok, can be effective in passing along messages dealing with climate change, especially among young people.
Tori Zheng Cui is a doctoral student and research assistant at Pennsylvania State University. She is a Global Governance Futures 2035 fellow. Views expressed here are her own.
Photo by brotiN biswaS from Pexels