Balancing the Scales of Social and Economic Value of Open Access and CC Material: The Role of CC in Libraries and Museums
Balancing the Scales of Social and Economic Value of Open Access and CC Material: The Role of CC in Libraries and Museums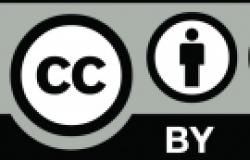 Alicja Perkowska (10Cloud, SMK Open) led a discussion on how the GLAM (Galleries, Libraries, Archives and Museums) sector can measure its social impact; delegates agreed that demonstrating social value should take precedent over economic value.
"Creative Commons at the library; what are we already doing and what more can we do?" This was the question posed by Stephen Wyber (Manager of Policy & Advocacy, IFLA) at the Creative Commons Global Summit. Wyber opened a discussion on the role of the CC in libraries and museums by emphasising that libraries are "not just institutions that lend books out to people". He reiterated their role as licencees, publishers, archives, activists, content managers and, increasingly in recent times, "makerspaces", or open spaces that encourage creative thinking. In a global society that is relying more on immediacy of information, libraries are now adapting to support advancing digital information needs and evolving into spaces for knowledge sharing and collaboration.
Wyber's presentation was followed by Aleksandra Janus (Open GLAM Specialist, Centrum Cyfrowe) and Alicja Peskowska (Communications & Community Specialist, 10 Clouds & SMK Open), who led a discussion on how the commons can stay relevant in the GLAM sector. Peskowska observed that "for years [GLAM communities] have invested money into digitising heritage content", with much of that work being available under CC licences. Museums and galleries are part of a global commitment to engaging users with resources, and this commitment is visible in initiatives such as the Polish National Library's Polona Typo. This "playful tool" (Peskowska) allows users to create words using images taken from digital archives, subsequently normalising the reuse of artistic content and raising the profile of CC licensed material. However, Peskowska and Janus raised two barriers to initiatives of this type; firstly, budget contraints mean that advocacy drives are not a reality for many organisations. A project of this type may generate a high volume of traffic, yet only maintain that volume for a week or two, which is an advocacy push that only the most generously funded organisations can afford. Secondly, the success of advocacy projects may be quantifiable in terms of physical clicks, but is difficult to prove in terms of social value.
Delegates expressed concerns relating to public need to prove the economic value of OA (open access) and CC; barriers to these publishing models exist in the resistance of creators to make their work openly accessible for fear of losing potential profit. It was also argued that the social value of exposing people globally to information outweighs the economic value, and that this scale in mindset needs to tip towards the social. Social benefit is visible theoretically; it enables a culture of equality of access that doesn't discriminate depending on the social and economic background of an individual, and enables the creator widespread exposure to their work, but these benefits are hard to prove, complicating the challenges of CC and OA advocates.
The session concluded with agreement between delegates over the next steps for advocates of CC licensing and OA; by continuing to engage in advocacy drives such as the Polona Typo, particularly with a focus on educating younger generations on the benefit of open knowledge sharing, we can start moving towards a global culture that recognises the social benefit of making academic and creative material available for access and reuse.
The above lettering was created using the Polona Typo tool: http://typo.polona.pl/en.
Kirsty Franks is studying part-time and by distance learning for a Postgraduate Diploma in Library & Information Services Management, while working full time as Library Systems & Collections Coordinator at Regent's University London. Focusing in particular on the Community and Movement track, Kirsty views the Creative Commons, in conjunction with Open Access publishing, as a solution to the current culture of privilege in academic publishing.
Follow Kirsty at the summit on Twitter @kirstyrachel.