Different Opens - Same Conversation?
Different Opens - Same Conversation?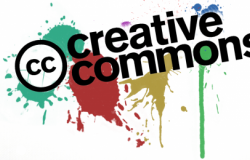 Many of the different 'open' agendas have a great deal in common and can benefit from a more open conversation rather than working in silos.
From the summit so far, it is clear that the issues of value, quality, engagement and impact and others, are all challenges across all manifestations of open.The 2017 Creative Commons Summit sees the organisation shifting its focus away from content and towards community. This aim has already been clearly demonstrated from many of the sessions on the first two days of the conference. The delegates in the open community, whilst coming from diverse 'open' backgrounds, are all having similar experiences, whether it be as a university open access (OA) advocate or an open education policy maker. However, whilst there are a great group of delegates here, they are still all fighting their own domain-specific battles individually when they leave.The summit is a great opportunity to share experiences and good practice.
At Friday's session "Beyond copyright as content control", the focus was based around open educational resources (OER) policy making - however,the debate was participated in by multiple open perspectives. It was soon evident that whilst holding different viewpoints, they were all having the same conversation - problems of openness as a transition, making yourself and your projects heard, and resisting the power of the big, traditional publishers were common themes. One overarching aspect which came out of this discussion was the issue of quality and the need for better quality flags in open resources. This is a barrier in a number of sectors to further uptake of open resources, in education for example, the problem for many OERs, lies in the lack of clear quality assurance standards to ensure they reflect national curriculums appropriately. Whereas in an area such as open access, there is a perception of the need for change in the scholarly community around evidencing the quality of OA outputs in ways not reliant on the traditional well-known quality flags and crude metrics like impact factor.
The issue of measuring value and impact was similarly raised in the "libraries and museums and CC" session earlier in the day facilitated by Stephen Wyber, Aleksandra Janus and Alicja Peszkowska. Conversations during and after the session again emphasised the need for measuring not only the economic value of the work done by libraries and OpenGLAM in increasing access to research, heritage and culture, but also the social impact of this, which was seen as just as important.
Another theme from this session which again struck chords throughout multiple sessions was engagement. It is vital for open initiatives to actively advocate for their services in terms of tangible benefits to the user, framing the value of it in something users can relate to. This was seen in one initiative in Copenhagen, SMK Friday. Using their national art gallery as a venue for Friday night events, they take advantage of the great public space of the gallery, not because it has great art and culture, but that it's a cool place to go out on a Friday night for some drinks. Engagement was also picked up on in Saturday morning's session led by P2PU - "strengthening OER through study groups in libraries". This session explored their work in enhancing online educational courses, through facilitating learning circles in libraries. Again, in order to get their message out there, the Chicago public library, which piloted this scheme, went out into the community, putting up flyers, talking to people in terms of how a course could help them as an individual.
It's very easy for everyone to get caught up in their own battles, but an event like this really shows that people are making substantial progress in their particular areas. People coming from slightly different perspectives can give new insight into these shared problems, as Grif Peterson from P2PU put it "we are all specialists in something here". Again, this summit has allowed for a great opportunity for collaboration within the open community, but the question remains, how can the Creative Commons harness this collective potential to further future collaboration of which there is so much potential? To pose the question that has echoed around the summit as delegates come together - how can we work together?
Julie Baldwin is currently studying towards a Librarianship MA. Throughout the summit, Julie will be focussing on the 'Spheres of Open' track because she is interested in open access and scholarly communications. She aims to analyse how the Creative Commons licenses can help open up research.
Title image credit.