Argentina's G20 presidency: a series of unfortunate events
Argentina's G20 presidency: a series of unfortunate events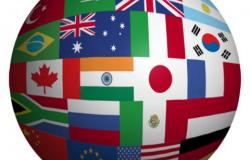 International Media Centre – G20 Buenos Aires Summit. The G20 summit comes to life during a boisterous week for Argentina, and Buenos Aires in particular. The locals couldn't even recover from the disaster of the Copa Libertadores final before all eyes turned to Costa Salguero, the center and heart of the summit. Everyone was expecting to analyze the meetings, the bilaterals and the agreements that the leaders could achieve, but before that there were a few unfortunate events that cast uncertainty over this meeting of world leaders.
This series of events started with a very ordinary situation in Buenos Aires, a robbery. John Kirton, a veteran summit observer from Canada, was mugged just a few blocks away from one of the places were the summit is taking place. For a porteño, or someone that lives in this city, this situation might be a daily one, but it could also be interpreted as an omen.
Shortly after, French President Macron was due to arrive at the city's airport, Ezeiza. Argentine Vice-President Gabriela Michetti was supposed to welcome him and his partner after they disembarked from the official plane. It is unclear what really happened, but the first Argentinian that the French President greeted was an airport worker who was there just by chance. Michetti said afterwards that the French embassy was responsible for the mistake.
The third event was a non-arrival. The plane in which Angela Merkel was flying had a technical problem so it had to fly back to Germany. The Chancellor will not arrive on schedule for the summit´s kick off, but is supposed to be on Argentinian soil by Friday afternoon.
Further confusion followed with the arrival of Chinese President Xi Jinping. An army band was ready to play when he came out from the aircraft, but they weren't able to recognize him. The band started playing when a government functionary appeared because they thought he was the president. Of course the situation was unintended, but it still shows a lack of respect and even some contempt.
On Friday morning President Macri had a bilateral meeting with Donald Trump. It was said to be fruitful and friendly. However, the public appearance ended with an image of the US President throwing his earphone that was supposed to be helping him understand Macri to the floor, alleging that he understood him better in Spanish than with the poor interpretation he was getting.
Last but not least, and just to give a final touch to this unlikely beginning for such an event, the city of Buenos Aires suffered a small earthquake at 10.27am on the first day of the summit, which registered 3.8 on the Richter Scale. The epicenter was in Esteban Echeverria, a locality on the outskirts of the capital, but it was felt more widely. Social media exploded as a result of such a rare phenomenon in this part of the country.
It might be too early to say that this series of unfortunate events is a bad omen. However, it is not too late to be more precautious than ever. Almost everyone has experienced an incident since they arrived in Buenos Aires, however small it may be. Let's just hope that it doesn't extend to the meetings that the leaders will have, and let's hope that some useful public policy will result from this summit.
G20 Team: Martina Alvarez, Sol de Bernado, Matthew Bishop, Holly Barden, Holly Clarke, Hugo Dobson, Camila Dolabjian, Jamie Firby, Martina Gallego, Eleanor Harris, Daniela Ibañez, Eitan Kiperman, Victoria Lapadula, Marianne Quinn, Alex Reynolds, Sofía Sant, Vipran Srivastava, Hayley Stevenson and Tom Wymer.