Shake it to the Right - if you're having a good time
Shake it to the Right - if you're having a good time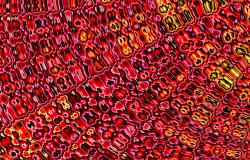 International Media Centre – G20 Buenos Aires Summit. In the last few years we have entered a new political era: the era of populism. From Hungary to the Philippines, from Poland to Turkey, populism is a force to be reckoned with, and the G20 member states have been unable to avoid it.
The usual suspects of Presidents Erdogan and Putin remain, but the populist bloc is expanding. Populist leaders now control 41 per cent of the G20's collective GDP, up from just 4 per cent in 2007. The 2016 election of Donald Trump in the US contributes a sizeable chunk to this share. But 2018 has also seen a coalition of the Five Star Movement and Northern League, led by Giuseppe Conte, come to power in Italy. We have also seen the election of Jair Bolsonaro in Brazil, who will assume office in January but is not attending this G20 (although invited) due to ill health following his stabbing during a tumultuous election campaign. In addition, at the opposite end of the political spectrum, we have Andres Manuel Lopez Obrador in Mexico, who will take office in December.
The way the populist leaders engage with the G20 will be an intriguing spectacle. G20 summits are, at least in theory, supposed to be an opportunity for world leaders to come together in order to address global challenges. But to Trump, Conte and co., they are the epitome of the elitism and globalism they claim to despise. It represents a coming together of the corrupt, cosmopolitan elites whom the populists believe have been running roughshod over the common people for too long.
So, what can we expect from them in Buenos Aires?
The populists will likely seek to contrast themselves with the "globalists" – the likes of Merkel, Macron and Trudeau – by disregarding the norms and conventions of these summits. Since his election, President Trump has become something of a master of this. At June's G7 Summit, for example, he showed characteristic disrespect, arriving late to meetings, making accusations against fellow world leaders on Twitter, and regularly using undiplomatic language. Meanwhile, Giuseppe Conte, at his first outing on the international stage, also showed hints of a Trumpian style, publicly criticising Italy's European allies and calling for the readmission of Russia to the G7. With an increasing number of populist leaders at the G20, there will be a stark contrast between the polished and respectful style of the "globalist" leaders, and the ill-mannered and bombastic populist approach.
On the policy front too, we are likely to see the populists flex their muscles. The agenda for the Argentinian G20 is entitled "Building Consensus for Fair and Sustainable Development". But building an effective consensus in the context of a growing populist bloc will be nigh on impossible. While the "globalist" leaders would like to make announcements on issues like trade liberalisation and climate change, the likes of Trump and Conte will seek to water down or veto any such references. Indeed, an early draft of the communique leaked to the Financial Times suggests that it will, unusually, omit any reference to anti-protectionism or the 2015 Paris Agreement.
We are living in an era of populism and the G20 has inevitably been affected. There is a growing divide as regards both style and substance between the "globalist" representatives of the old liberal order, and the new populist disruptors. Buenos Aires could represent the first of a series of bumpier and more divisive G20 summits. This divide will only become starker at future G20 summits as more populist leaders, such as Bolsonaro in Brazil and Lopez Obrador in Mexico, come to office.
G20 Team: Martina Alvarez, Sol de Bernado, Matthew Bishop, Holly Barden, Holly Clarke, Hugo Dobson, Camila Dolabjian, Jamie Firby, Martina Gallego, Eleanor Harris, Daniela Ibañez, Eitan Kiperman, Victoria Lapadula, Marianne Quinn, Alex Reynolds, Sofía Sant, Vipran Srivastava, Hayley Stevenson and Tom Wymer.
Image credit: Kevin Dooley via Flckr