COP21 and the Paris Agreement: Change and Status Quo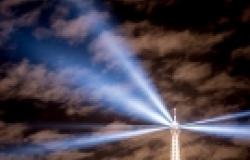 This essay examines the latest inter-state negotiations on climate change at COP-21 and argues that the Paris Agreement should be seen as neither a trivial blip in the governance of climate change nor as a radical turning point, as others have argued. While the Agreement attempts to innovate on past approaches to climate change governance in important ways, it also embodies existing methods as well as tensions within the system. Specifically, Nationally Determined Contributions, the cornerstone of the Paris Agreement, use national flexibility as a means to opt states in to committing to climate change mitigation. This conception of flexibility attempts to modify flexibility's long-standing purpose as a means for states to loosen or opt out of commitments. The Agreement also endorses a periodic review to ratchet up ambitions, which again attempts to craft a new role for flexibility. Despite these innovations, however, the Agreement misses an opportunity to clarify commitments under climate change finance, to usher in better differentiation within the developing world, and to endorse stronger accountability mechanisms.
Policy Recommendations
Parties must develop robust and transparent mechanisms for review of states' commitments in order to ratchet up ambition and close the gap between the target of 1.5 - 2 degrees Celsius and existing national commitments.
Parties should establish a uniform definition of climate finance and adopt standard accounting methods for both public and private financiers. This will help to ensure that progress toward the climate finance goal of $100 billion in contributions a year until 2020 are counted adequately and fairly.
Additional distinctions between members of the "developing country" category should be made for the purposes of climate change governance in a manner that does not penalize large emitters, but rather works to further protect the most vulnerable nations.
Future COPs should aim to replicate the inclusive deliberative elements, such as Indaba meetings, which made consensus possible in Paris, with the understanding that any agreement that involves the majority of the states will need to compromise universal participation on every issue in the name of efficiency.