The Colombian Case: A New Path for Developing Countries Addressing the Risks of Artificial intelligence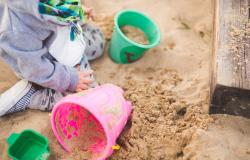 Developing countries face specific risks when implementing artificial intelligence. The most effective and viable approach to address those risks remains unclear. Although there is an increasing regulatory pressure from different stakeholders at a global level, traditional regulatory intervention and self-regulation are not as effective and viable due to the nature of artificial intelligence and to the priorities, constraints and circumstances of developing countries. Therefore, developing countries have to overcome regulatory pressure and address regulatory initiatives from an innovative perspective, considering their own needs, strengths, and weaknesses.
This paper focuses on the case of Colombia, a developing country that has adopted a smart regulation approach as a way to overcome this impasse, protecting Colombians without generating regulations that hinder economic development. The country has implemented the smart regulation approach through regulatory sandboxes and innovation hubs, which promote innovation and economic dynamism while overcoming information asymmetries and protecting users' privacy. This article also analyses Colombia's potential to deepen its smart regulation approach by implementing policy prototyping and developing a standard for artificial intelligence that could be replicated at a regional level. Colombia has opened a path for other developing countries to address the risks of artificial intelligence while adapting to their own priorities and constraints.
Policy Recommendations
Developing countries need to address the specific risks that artificial intelligence poses for them, there are issues regarding disinformation and inequality.
Adopting traditional regulatory models and self-regulation on artificial intelligence does not seem to be an adequate response, considering the current state of innovation, and the priorities and circumstances of developing countries.
Smart regulation and regulatory sandboxes are an alternative for developing countries to address the risks related to implementing artificial intelligence.
Colombia should deepen its smart regulation approach through policy prototyping and by developing artificial intelligence standards.
Photo by Kaboompics .com from Pexels