It Takes Two to Tango: How Argentina is courting world investors
It Takes Two to Tango: How Argentina is courting world investors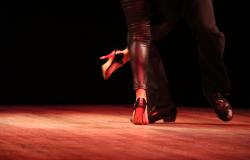 International Media Centre – G20 Buenos Aires Summit. The walk from the working rooms of the International Media Centre (IMC) to the (all important) restaurant area, is lined with stalls showcasing Argentine food, drinks and produce. The media 'lounge' is littered with high-contrast photos of the nation's forests, fields and waterfalls. The buffet contains just about every type of cured meat imaginable, accompanied by various forms of beef (of course). Most importantly, the G20 media representatives' 'goodie bag' contains a generous tub of premium dulce de leche, with a newbag being handed out to members of the world's media each morning. And let's not forget the wine – various bottles of which fill the cabinets that automatically dispense 'copas' at the click of a button. Aside from the obvious decadence of the whole thing, it is clear that Argentina wants to put on a good show on the global stage. The message is clear: Argentina is open for business.
Part of this is literal performance, with the first night in the media centre including a cocktail reception accompanied by a live Tango band and dancers. Other parts only approximate theatre, where backlit screens and flashes of photography frame panel discussions as a spectacle. One such discussion focussed on 'Investment in Argentina', with key business players discussing their success in the country. Reciting lines that stressed the importance of sustainability, the impressive panellists included Clara Mendiberri, the Managing Director of JP Morgan, and Juan Pablo Tripodi, the Executive President of Argentina's Investment Agency and International Trade.
Most interestingly, however, within this discussion, were the answers that pivoted around Argentina's precarious economic situation and the answers that these business leaders gave. For example, in response to a question from Taos Tuner, Tripodi emphatically outlined that investors should retain confidence in Argentina's economy, despite the high rates of inflation and economic instability. According to Tripodi, this was because Marci's presidency has a different approach to tackling economic insecurity. The policy may have something to do with President Marci's rapid response to the recent economic crisis that secured an IMF aid package of US$57 billion.
However, there are still significant strides to be made in Argentina's economy and infrastructure. Notably, there is a current infrastructure funding shortage of US$26 billion. One way that Argentina has been quick to address its economic issues is through the proliferation of PPPs – Public Private Partnerships – which the World Bank considers to be 'vital' for improving the infrastructure in Latin America. In theory, these agreements allow essential public services to be built and expanded at a rate that would not be possible through public funding alone. It is, however, important to temper this enthusiasm with the reality that PPPs are, often, unsuccessful.
Regardless of the political and economic nuances of Argentina's current situation, one thing is clear, the country has a rich cultural history and has plenty of 'orgullo nacional', much of which is currently on show at the IMC. Such national pride is one side of a Tango pair; the only thing that is missing is a willing partner, happy to rapidly pick up the pace in what is a heated and high tempo economic environment. Whatever economic future is in store for Argentina, they are fully embracing it with investment arms wide open.
G20 Team: Martina Alvarez, Sol de Bernado, Matthew Bishop, Holly Barden, Holly Clarke, Hugo Dobson, Camila Dolabjian, Jamie Firby, Martina Gallego, Eleanor Harris, Daniela Ibañez, Eitan Kiperman, Victoria Lapadula, Marianne Quinn, Alex Kirby-Reynolds, Sofía Sant, Vipran Srivastava, Hayley Stevenson and Tom Wymer.
Image credit: Cecilia Heinen via Flickr (CC BY 2.0)