Don't Cry for Meat Argentina
Don't Cry for Meat Argentina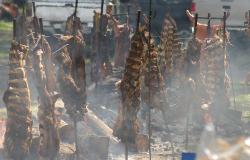 International Media Centre – G20 Buenos Aires Summit. Climate change is an issue every country wants to address - well, most countries. The landmark 2015 Paris Agreement saw an unprecedented 195 countries agree to limit global warming to below 2C and achieve other ambitious goals. Despite one noticeable withdrawal from the agreement in 2017, support remains strong from the original signatories - including Argentina.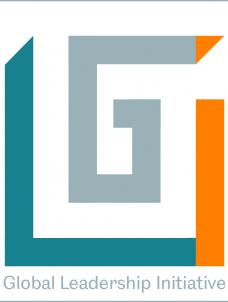 Argentina looks keen to ensure that the good work on climate change continues during its G20 presidency this year - in particular within the Climate Sustainability Working Group (CSWG). Considering the G20 countries account for 75 per cent of greenhouse gas (GHG) emissions, the continued inclusion of climate change on the G20 agenda is important. While Argentina appears to recognise this, it is questionable whether it is something it actively engages with domestically.
When you look at the data, you see that Argentina is by no means the worst offender when it comes to emitting GHGs, but it is also not exactly leading by example. In 2016, Climate Transparency determined that the country contributed 0.7 per cent of GHG emissions and had a GHG emissions per capita figure of 9.3 - above the 8.7 G20 average. However, Argentina's climate problem is clearly highlighted when you compare its figure of 9.3 to China's figure of 9.2. This means that per capita, Argentina is a worse polluter than the world's overall largest polluter of GHGs. Perhaps Argentina's quiet acknowledgement of this is one reason why climate is not playing a bigger role in their G20 than it did last year in Germany. 
But why would Argentina want to hide from, rather than tackle, the issue? The answer could lie in the actual composition of Argentina's GHGs - also included in Climate Transparency's study. GHGs cover gases including carbon dioxide and methane. For China, these figures stand at 77 per cent and 15 per cent respectively. For Argentina, however, 57 per cent is carbon dioxide and 27 per cent is methane - and methane is much more polluting. One cause of methane pollution is meat production. In 2017, Argentinians ate on average 55.9 kgs of beef - basically a kilogram a week…and that's just beef. Compare that to the UK where for 2016 the figure was 18.6 kgs. The source of all this beef is cattle. While the UK has about 9.8 million cattle, Argentina has 51 million cattle. As we know, cattle is a huge source of methane, estimated to be one third of all Argentina's GHGs. Although the years may differ, when considering Climate Transparency's figure of 27 per cent for methane pollution, it certainly suggests that the majority of Argentina's methane pollution is from cattle.
It is also important to note that, while Argentina's methane pollution is still lower than its carbon dioxide pollution, methane has 23 times the global warming effect that carbon dioxide has. It is a much more polluting gas and the fact that Argentina is polluting more in this case than China should not be overlooked. The issue is that while solutions to reduce carbon dioxide will be implemented (for example look at the progress in the vehicle industry) reducing methane pollution through lower meat consumption requires a change in lifestyle - and a very big one for Argentinians. This won't happen quickly. Even studies linking red meat to health consequences don't deter some Argentinians who view it as part of their culture. Finding a solution to Argentina's methane problem and pollution levels may well prove difficult.
G20 Team: Martina Alvarez, Sol de Bernado, Matthew Bishop, Holly Barden, Holly Clarke, Hugo Dobson, Camila Dolabjian, Jamie Firby, Martina Gallego, Eleanor Harris, Daniela Ibañez, Eitan Kiperman, Victoria Lapadula, Marianne Quinn, Alex Reynolds, Sofía Sant, Vipran Srivastava, Hayley Stevenson and Tom Wymer.
Image credit: Travelbusy.com via Flickr (CC BY 2.0)