Democratic Accountability Does Not Justify Hoarding Vaccines
Democratic Accountability Does Not Justify Hoarding Vaccines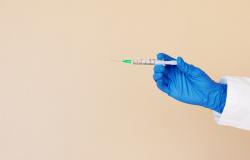 Sanjay Ruparelia argues Western countries need to resist myopic understanding of political accountability and sovereign responsibility to live up to their vaccine sharing rhetoric.
The G7 meeting that concluded two weeks ago in the UK had a sweeping official agenda: promoting a global economic recovery from COVID19, confronting climate change, and championing human rights and democratic governance. Yet its most pressing task was to stop new waves of the pandemic. 'Nobody is safe until everyone is safe', every leader intoned. Still,the shocking asymmetries in global vaccine distribution—the richest ten countries in the world account for roughly 75 percent of total supply while many of the 92 poorest have not received a single dose—belied these platitudes.
Under mounting pressure from the WHO and other development organizations, the G7 agreed to donate one billion doses over the next year, with the US pledging 500 million over the next 18 months. Before the summit, Canada had the particular dishonor of being the only G7 country that refused to donate any of our supplies, despite ordering far more per capita than any other country in the world. It finally did the right thing, announcing that it would donate up to 100 million doses too.
But the real number, reportedly 13 million, is dramatically less. And these vaccines will be released only after all eligible Canadians, twelve and older, are fully inoculated.
Our international reputation deserves to take a real hit.
Three justifications underlie Canada's stance. First, the government was elected to represent the interests of Canadians. Protecting our health and security are paramount. Under our Westminster style of parliamentary government, the cabinet can only govern with the confidence of the House of Commons. But elected representatives are ultimately accountable to us as citizens. Second, the government claims that we can only help others after ensuring our safety—like the precautions a lifeguard takes before trying to rescue someone in danger (as the prime minister remarked two weeks ago). Finally, Canada is a major contributor to the ACT (Access to Covid-19 Tools) Accelerator, an international partnership that aims to develop tests, therapeutics and vaccinations. In particular, we have contributed $575 million to COVAX, which subsidizes vaccine purchases on behalf of the world's poorest countries.
All three rationales have merit. Democratic leaders that failed to protect their citizens bear grave political responsibility. This is especially true of populists. Thousands of individuals unnecessarily died because Donald Trump and Jair Bolsanaro undermined their respective scientific advisors and encouraged millions to ignore public health protocols in the US and Brazil. Boris Johnson recklessly sought to achieve herd immunity at the start of the pandemic in Britain by letting the virus run wild for too long. Most fatally, Narendra Modi claimed to have defeated the pandemic. He proceeded to distribute vaccines to many countries around the world. Initially, many Indians expressed pride in this largesse, given the beggar-thy-neighbor policies of rich western democracies. But the Modi government failed to ensure adequate supplies for its 1.4 billion citizens. Its hubris and negligence unleashed a terrifying second wave, whose impact is still unfolding across the world.
Moreover, incumbent governments inevitably have their eye on the next election. After badly mishandling the pandemic, the Johnson government invested massively in developing a vaccine. Its effective rollout propelled recent Tory advances in Labour heartlands, suggesting that English voters have forgiven its serial earlier mistakes. The delayed purchase and slow initial rollout of vaccines in Canada ignited widespread criticism. But some polls now show many Canadians express a favorable view of the minority Liberal government. Hence growing expectations of a fall election.
Finally, the pandemic has imposed a heavy toll on Canada, especially on residents in long-term care homes, frontline workers and racialized communities. We naturally want to see our friends and families again, protect our children, and recover a semblance of normality. The new Delta variant of the virus, now circulating, is far more contagious. Indeed, a recent poll reveals that most Canadians do not want to share any vaccines until we have completely inoculated ourselves.
But can we justify such hoarding? We know the virus and its mutations pose greater risks to certain individuals wherever they live in the world. Our financial contribution to COVAX seems commendable at a glance. Yet the multiple advance purchases made by rich democracies, far beyond our respective needs, have lessened global supplies. Rather than pooling resources collectively and distributing them equitably, the COVAX facility has been forced to compete with rich democracies like ours, resulting in a tragedy of the commons. Indeed, Canada is still the only G7 country to purchase vaccines from the alliance, depleting its meager stocks. No wonder India and South Africa petitioned the WTO eight months ago to waive patent rights on tests, vaccines and therapeutics. The US recently agreed. Canada remains opposed, arguing that lowering trade barriers and knowledge sharing are better solutions. Simply waiving intellectual property is not enough. But there is little sign it is pushing these proposed alternatives with the urgency required.
Indeed, rather than a lifeguard protecting individuals in danger, we resemble a close-knit group that pre-books as many camping sites as possible weeks in advance, making it impossible for others to gain access until it is too late. The analogy may be trite. But the point is simple. No developing country that desperately needs vaccines for their frontline health workers and vulnerable communities should have to wait for our expedient charity.
Major development organizations implore the G7 to immediately donate 20 percent of their doses to COVAX this summer. The rich democracies of the west, warning the poorest countries of the South to distrust the conditional vaccine diplomacy of Russia and China, talk about moral obligation and enlightened self-interest. We should live up to our rhetoric. A myopic understanding of political accountability and sovereign responsibility will only deepen the cynicism of many countries towards our professed commitments to liberal democracy and multilateral solutions if we only are willing to help after enjoying our summer holidays. Parliament just disbanded for summer recess. Everyone is talking about an early fall election. The price to be paid, amid these scandalous global inequities, is not worth it.
Sanjay Ruparelia holds the Jarislowsky Democracy Chair at Ryerson University in Toronto. His major publications include Divided We Govern (OUP 2015), The Indian Ideology (Permanent Black 2015), and Understanding India's New Political Economy (Routledge 2011). Ruparelia serves as a co-chair of the Participedia network <participedia.net>, associate editor of Pacific Affairs, and as an expert for V-Dem: the Varieties of Democracy Project (Sweden). He hosts On the Frontlines of Democracy, a monthly public lecture series, co-organized with the Toronto Public Library.
Photo by Artem Podrez from Pexels