Beyond dirty development: can the Right do subsidy reform right?
Beyond dirty development: can the Right do subsidy reform right?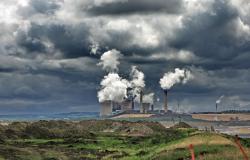 International Media Centre – G20 Buenos Aires Summit. Lurking in the margins of every G20 Summit is the issue of fossil fuel subsidies. Year after year, leaders quietly repeated their commitment to phase out inefficient subsidies. Year after year until Trump appeared on the scene, that is. In 2017 the commitment disappeared, and it made no return this year. Climate change is in there, but there is little sense in talking about climate commitments without addressing the US$260 billion that governments annually spend on propping up the fossil fuel sector. With Argentina at the helm, there were two reasons to hope that subsidy reform might advance in 2018. The first was the slogan crafted to guide talks throughout the year: "building consensus for equitable and sustainable development". Development driven by the burning of coal, gas, and coal is neither equitable nor sustainable. The second reason is that Argentina has been zealously reforming their own energy subsidies over the past two years. Reflecting on the challenges and consequences of subsidy reform is urgent, but sadly the opportunity to do so among the twenty leading economies has been missed.
Fossil fuel subsidies first appeared on the G20 agenda in 2009. Rhetoric was strengthened in 2013 with the announcement of a voluntary peer review mechanism. This promised to inject some transparency into an issue shrouded in definitional fuzziness and dubious claims. But voluntary transparency mechanisms are ultimately propelled by shame: if governments shamelessly publish incomplete and questionable data, the benefits of transparency are greatly reduced. The German experience is telling, and confirms suspicions that countries would underestimate their subsidies and cherry-pick potential reforms. Germany identified twenmty-teo tax breaks and budgetary transfers that favour fossil fuels (with an annual value of over US$15 billion). Only two measures, valued at about US$1.5 billion, were earmarked for reform. Analysis by NGOs puts the true value of German fossil fuel subsidies at close to US$40 billion each year, which means over 95 per cent of subsidies will remain in place. The German exercise, dismissed as a "farce" by critics, should prompt doubt about the transformative potential of the G20 peer review mechanism.
While the lack of action on fossil fuel reform is worrying, and we need to push fiercely to get it back on the agenda, the case of Argentina is a reminder to pay close attention to the action that states do take to reduce their subsidies. The big winners from fossil fuel subsidies are the dirty companies that line shareholder pockets at the expense of current and future generations' wellbeing. But the losers of subsidy reform are potentially much broader. Fossil fuel subsidies are an economic, environmental, and social problem: economically inefficient, environmentally destructive, and socially regressive. They need to be tackled as a three-dimensional problem. In theory, subsidy reform could materialise as the oft cited but rarely sighted win-win-win policy solution. But if attention is not paid to all three dimensions, trade-offs are inevitable.
This brings us to the right-wing swing in the G20. Beyond all the other nastiness that right-wing nationalism entails, it bodes poorly for fair and effective fossil fuel subsidy reform. The right is prone to prioritising economic efficiency above all else, often with little regard for social and environmental interests and outcomes. An economic-driven reform agenda will be neither socially nor environmentally sustainable, and could be deeply unjust. The case of Argentina is revealing. Since 2016, the Macri government has been dismantling the multi-billion dollar subsidy program maintained throughout the twelve years of Kirchner leadership. In an interview yesterday at the G20 press centre, environment secretary Sergio Bergman confirmed that the reforms were driven by economic not environmental objectives. If eliminating subsidies pushes down public consumption of electricity, gas, and petrol, the environment will be a winner. Meanwhile, the government could make a much-desired dent in its fiscal deficit.
But there is no reason to celebrate without taking into account the social impacts of these reforms. Since December 2015 when Macri took the presidency, gas and electricity tariffs have risen 527 per cent and 1300 per cent respectively. This would come as a shock in the most stable and prosperous setting. In Argentina, where over a quarter of households still live in poverty and total inflation stood at 25 per cent in 2017 and is projected to close at 42 per cent in 2018, the jolt has been visceral. Energy tariffs have a knock-on effect in almost all sectors of the economy. In the first six months of this year alone, basic consumables like bread and eggs rose 40 per cent and 54 per cent respectively. The "social tariff" goes some way towards mitigating the impact of reforms on the poorest, but many fall between the cracks because the eligibility threshold is about 17 per cent below the current poverty line. There are also broader social impacts as cultural activities and centres become increasingly unviable. Most of these impacts slip under the radar of commercial media, but one case went "viral" this year when a neighbourhood theatre posted a bimonthly electricity bill of 10,759 pesos (over US$500). With losses exceeding income, the artist-led space feared closure.
There is no question that dirty, regressive, and inefficient subsidies need to be transformed, but for the sake of public legitimacy, social justice and long-term sustainability, this cannot cripple communities in the process. Public buy-in is essential, and this unlikely to be forthcoming when subsidies are withdrawn as part of a wider austerity project, and against a backdrop of financial crisis (the peso-to-dollar value fell from 12/1 in 2015 to 38/1 in 2018). Many would agree with the government's insinuation that if a family can pay for cable television they can pay for unsubsidised energy. But for many Argentines whose incomes and savings have drastically shrunk since Macri took office, this sounds simply out of touch and does little to inspire public support for reforms. Clearly another approach is needed, one that engages the public in a conversation about socially just and environmentally sustainable energy systems. Redirecting subsidies to initiatives that advance those objectives would be a good start.
Public anger over the tarifazo represents more than a nuisance for the Macri administration. It also represents a threat to the wider project of transitioning towards a just and sustainable energy system. It is quite likely that the damage has already been done in Argentina: fossil fuel subsidy reform has been painted as socially brutal and unjust. Other countries would do well to learn from the Argentine case and push ahead reforms that are socially just, environmentally sustainable, and economically efficient. Convincing right-wing governments to follow such a path is, of course, a massive challenge.
The IMF has collated lessons reflecting their view of successful subsidy reforms (common factors include public awareness and trust, government credibility, and measures to protect the vulnerable). But there is an urgent need for academics to work with policy makers to deepen understanding of the policy options that will deliver a just transition in different political-economic contexts. This should be a core element of the G20 sustainability agenda.
G20 Team: Martina Alvarez, Sol de Bernado, Matthew Bishop, Holly Barden, Holly Clarke, Hugo Dobson, Camila Dolabjian, Jamie Firby, Martina Gallego, Eleanor Harris, Daniela Ibañez, Eitan Kiperman, Victoria Lapadula, Marianne Quinn, Alex Kirby-Reynolds, Sofía Sant, Vipran Srivastava, Hayley Stevenson and Tom Wymer.
Image credit: glasseyes view via Flickr (CC BY-SA 2.0)