China's Evolving Security Footprint in Africa – A Conversation with GGF 2030 fellow Hang Zhou
China's Evolving Security Footprint in Africa – A Conversation with GGF 2030 fellow Hang Zhou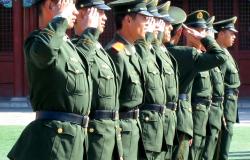 This interview was conducted by the Global Governance Futures – Robert Bosch Foundation Multilateral Dialogues, which brings together young professionals to look ahead 10 years and recommend ways to address global challenges.
1. You have spent some time in Uganda researching the role of African public servants in the negotiations and implementation of Chinese infrastructural engagements. What do you think China's interests are in the continent of Africa?
Contrary to the popular perception that China is only interested in extracting natural resources from Africa, China's interests in the continent is multi-layered. Securing a stable supply of natural resources including oil and other mineral resources certainly is one of Beijing's key interests in Africa. But the huge market that Africa represents – with its burgeoning youth population and middle class – is also an ideal destination for Chinese manufacturing goods and foreign direct investment. Finally, China's expanding economic activities in Africa through trading, investment and service provision is often accompanied by a growing presence of Chinese citizens. Despite Beijing's discursive adherence to non-interference, its economic and human presence is inevitably subject to and embedded within local socio-political dynamics in Africa and could be particularly vulnerable in conflict-ridden areas. The urgent need to protect its citizens and economic interest has led to China's growing security interest in the continent.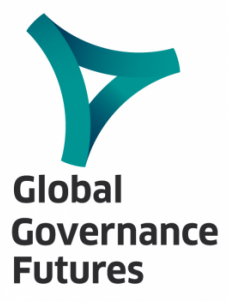 Beijing also strives to maintain strong political relationships with the continent, mainly to secure continued support for its "One China" policy, isolate Taipei in different international for a, and therefore boost the legitimacy of the Party back in China. Lastly, Beijing's ideological interest in Africa is often under the radar. It perceives African states as natural allies in its quest for 'the democratisation of international relations' and a new global order that can accommodate its rise and legitimate interests. This politico-ideological support from African countries could particularly important to Beijing against the current backdrop of rising US-China tensions and rivalry.
2. Why is peacekeeping dominant in this engagement, and what role does the increasing deployment of the People's Liberation Army (PLA) play?
China's expanding security footprint in Africa primarily takes the form of peacekeeping. It is the largest troop contributor among the Permanent Five (P5) members of the UN Security Council and the second largest financial contributor to the UN peacekeeping budget. Peacekeeping remains the most ideal and internationally acceptable way for Beijing to protect its overseas interests, particularly in the conflict-prone regions of the African continent, without deflecting much – at least discursively – from its sacrosanct non-interference policy. As one of the P5 members of the Security Council, Beijing is also able to shape (or veto) the mandate of any peacekeeping operations.
The PLA certainly plays an increasingly active role in China's peacekeeping operations, particularly in the African continent. While PLA's troop contribution used to be solely confined to police, medical, logistics and engineering contingents, we also see Beijing's growing easiness in dispatching combat troops, like the dispatching of its first battalion of combat troops to the peacekeeping mission in Mali in 2013, for instance. Most recently, Beijing also deployed its first peacekeeping helicopter detachment to the mission in Darfur. This diversification of troop contribution helps the PLA to accumulate operational experience given that its last real-world war-time operations took place in Vietnam in 1979. The increasing dispatch of the PLA to peacekeeping also plays into Beijing's (relatively unsuccessful) intention to assuage concerns over the rapid growth of its military capabilities.
3. In 2017, China established their first-ever overseas military base in Djibouti on the Horn of Africa. What are China's interests in and ambitions for this base on the continent?
The geostrategic position of China's base in Djibouti cannot be over-emphasized: it is located in a maritime transit area that is crucial for China's trade with Europe, the Middle East and Africa. The base holds even greater strategic importance against the backdrop of President Xi's launching of the "Maritime Silk Road", of which East Africa is part. It is also a concrete manifestation of China's ambition to become a maritime great power and to strengthen the global mobility of its navy. 
The fact that China has participated in anti-piracy operations in the Gulf of Aden since 2008 and that other western countries also have military bases in Djibouti, coupled with Beijing's insistence on calling it a "logistical support facility" indicates Beijing's prudence in choosing this location for the fear of triggering unwanted concern. However, the Chinese strategic community in general sees the establishment of this base as a natural and logical development of China's rise and one should not be surprised to see a second military facility in the near future.
The base certainly has a logistical added-value for the PLA's operations in the region including the maritime anti-piracy operations, peacekeeping missions (e.g., in South Sudan and Darfur), as well as any other military operations other than wars. It also enables the PLA to project force in order to protect Chinese citizens and potentially Chinese economic investments in the region. Lacking an overseas "logistical support facility" was often cited by Beijing as one of the main obstacles constraining its engagement in multilateral operations to support peace and security beyond its immediate neighbouring region. The international community, particularly the West, should take advantage of the establishment of this base to encourage a more active role by Beijing in African peace and security.
4. We have seen a rise of country and area studies centres in China, with a good portion of these dedicated to African studies. Why has the African continent become of greater academic interest to China, and how does this feed into political decision-making?
Despite the long-time historical exchange between China and Africa, African studies did not receive due attention within the Chinese academia until about a decade ago.
In the beginning, academic interest was mainly triggered and driven by Beijing's foreign policy-making needs. The explosion of Chinese economic activities and the accompanied human presence in Africa often went beyond Beijing's notice, and more often than not, was located in conflict-ridden countries like Sudan, South Sudan and Libya. When conflicts escalated in these countries, as we observed in both the Darfur and Libya crisis, Chinese foreign policy decision-makers were constrained by its non-interference policy on the one hand, and by the severe dearth of knowledge about these conflicts and their local dynamics on the other. This then led to greater interest by Chinese academics in African politics and international relations. 
More recently, the Chinese government has actively promoted area studies in order to serve the launch of "One Belt, One Road", and Africa again features among as one of the key regions. For instance, in 2015, the Chinese Ministry of Education announced an Interim Measure to promote country and area studies by encouraging Chinese universities to establish area studies centres. Within three years, approximately 400 country and area studies centres in more than one hundred universities have been registered with the Ministry of Education. Among them, Africa-related centres are a sizable proportion, including – somewhat surprisingly to some – dedicated Chinese research centres on Benin and Madagascar.
While Beijing's willingness to promote area studies is commendable, it is questionable to what extent these research centres can be institutionally and financially sustained and produce solid research outputs, especially in the medium- and long-term. The Chinese Ministry of Education clearly stipulates in its Measure that these centres have "policy consultation" as their primary goal and will be evaluated principally by "the quality and effectiveness of policy recommendations." This emphasis again speaks to Beijing's decision makers' pressing desire to be guided in their foray into unchartered territories – both in terms of policy domains and geographical locations – that accompanies China's rise. However, I have reservations regarding to what extent such a measure can bridge the knowledge gap within China on Africa-related issues or area studies in general, because it may risk further discouraging Chinese academia from pursuing key research in social sciences and humanities relating to Africa that is solidly disciplinary-based, empirically-grounded, and often time-consuming.
5.  Under what circumstances can you imagine China's non-interference policy changing in the African continent?
I think it is fair to say that, in the past decade, Chinese engagement with the African continent has been the primary source of inspiration and a real-world laboratory for Beijing's foreign policy makers to experiment, adjust and fine-tune its non-interference policy. Some of the cases in point are the Darfur crisis, the Sudan-South Sudan conflicts and the current civil wars in South Sudan. Chinese responses to these conflicts have led to incremental flexibilities in Beijing's interpretation and practice of non-interference policy. 
This trend of growing flexibilities is likely to receive further boost after the announcement of China-Africa Peace and Security Initiative by China's president during the 2018 Forum on China-Africa Cooperation (FOCAC). In February this year, a ministerial-level dialogue – attended by representatives from 23 African states, the African Union's (AU) Peace and Security Council, and China's Assistant Foreign Minister Chen Xiaodong – was held in Addis Ababa, Ethiopia to discuss the implementation of this initiative. It seems that Beijing is increasingly taking a pan-Africa approach to peace and security on the continent by strengthening its cooperation with AU. The AU's more progressive stance on intervention (marked by its emphasis on non-indifference and human security), as well as its high expectations of Chinese contribution to its peace and security agenda, may nudge Beijing to be more pragmatic about its non-interference policy in order to enable cooperation in areas where Beijing's active role has been desired both by African countries themselves and by the international community, but were previously considered by Beijing as too intrusive, such as conflict mediation and peacebuilding activities like Disarmament, Demobilisation, and Reinsertion (DDR) and Security Sector Reform (SSR).
Hang Zhou is a doctoral candidate in politics and international studies at the School of Oriental and African Studies (SOAS) in London and a Global Governance Futures 2030 Fellow. The views expressed here are his own.
Image credit: Travis Wise via Flickr (CC BY 2.0)