The EU has Quietly Done a U-Turn on its Palm Oil Ban Policy. Here's Why
The EU has Quietly Done a U-Turn on its Palm Oil Ban Policy. Here's Why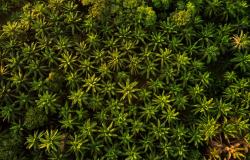 Nafeez Ahmed calls for greater cooperation between the EU and palm oil producing countries.
In an alarming recent report, the World Wildlife Fund found that one of the major drivers of the COVID-19 pandemic was deforestation, which if it continues could very well unleash new, even more dangerous pandemics.
Putting an end to deforestation once and for all is therefore of truly existential importance. This noble objective inspired the European Union to implement a de facto ban on palm oil for biodiesel in 2019.
The policy was developed because the production of palm oil in countries like Malaysia and Indonesia has been a major driver of deforestation. But there were pitfalls to the EU's approach.
University of Bath scientists recently showed in Nature Sustainability that banning palm oil could drive greater rates of deforestation, by switching demand to less efficient edible oils like sunflower or rapeseed which use more land, water and fertiliser. The study confirmed years of previous research from scientists at the University of Oxford and the International Union for the Conservation of Nature.
The EU approach also ignored progress on the ground. By the end of last year, two-thirds of Malaysian palm oil plantations—many of them run by smallholder farmers—became MSPO-certified under the Malaysia Sustainable Palm Oil (MSPO) scheme. This was a new nationally-mandated sustainability standard enforceable by the law, the first of its kind around the world.
It is difficult to know how effective the MSPO standard is given that there is little to no independent scientific literature available, compared to more well-known international sustainable certification standards such as the Roundtable on Sustainable Palm Oil (RSPO). But the data that is emerging is promising.
In 2017, independent Canadian conservationist Robert Hii, editor of CSPO Watch - which monitors certified sustainable palm oil schemes - visited palm oil plantations certified under the MSPO scheme in Sarawak. He commented for HuffPost: "I knew that I was being shown the best of category but if the operations I saw are any indication of what Malaysian sustainable palm oil would look like under the MSPO scheme, there is no doubt about its sustainability." Since then, over the last three years Malaysia's rate of deforestation has slowed year-on-year according to data from the Global Forest Watch project of the US-based World Resources Institute. The project attributes the "recent gains in curbing forest loss to recent moratoriums on new clearing for palm oil and to tougher law enforcement to stop fires."
By the end of this year, Malaysia is aiming to ensure that 100% of its palm oil is certified. Hii does not argue that the MSPO scheme is perfect and has pointed out many important areas for potential improvements. But he also notes that unlike RSPO, a purely voluntary scheme targeted at larger corporations, the scheme is legally mandatory and designed to be far more accessible to smallholder farmers who account for some 40% of production.
Unfortunately, the EU's existing policy on palm does little to incentivise a scheme like the MSPO. But two EU documents released this month suggest that the conversation in Brussels is moving in a new direction. One report by the European Parliament's Directorate-General for External Policies of the Union quietly conceded that instead of reducing palm oil imports, it "would be more effective and less costly if Malaysia and Indonesia" – the world's largest palm oil producers – "implement a moratorium on deforestation (targeting deforested areas)."
A separate report by the European Parliament's Committee on Agriculture and Rural Affairs attempted to spell out what this different approach might look like. It called for "inclusive partnerships" with the Global South to prevent deforestation, an EU-backed certification standard, as well as the power to essentially criminalize deforestation based on national legal powers.
These documents definitely move the conversation forward considerably, and show that EU policymakers are finally beginning to realise that purely voluntary standards like RSPO are simply inadequate. The only way to win the fight against deforestation is by mobilising the national legal powers of key countries to effectively criminalise deforestation at source. The documents also confirm a growing recognition that the EU needs to ensure it supports smallholder farmers rather than disenfranchise them - because any approach to tackling deforestation which would end up plunging farmers into poverty is bound to be rejected by developing nations.
All this speaks to the urgent need for a more joined-up, cooperative approach to tackling deforestation than has ever been attempted before. The problem is that the proposals from these European Parliamentary committees, while moving closer to what some of the scientific evidence has said, still seem deeply confused. What, for instance, does an EU "inclusive partnership" with producer countries actually look like? How would standards be enforced locally? Why would these countries cooperate in enforcing a certification protocol invented and controlled by the EU?
And worse, there is little evidence that the EU actually understands schemes in question, like MSPO. At one point, for instance, the Directorate General report dismissed the success of certification schemes in Indonesia and Malaysia based on outdated research. Claiming that "less than one-third of palm-oil production is certified" in these countries, the report concluded that such efforts therefore "fall short of their stated goals". As we have seen above, progress in certification in Malaysia is actually double the EU's outdated estimate, and the MSPO certification scheme is far more substantive than this document acknowledges.
This gap between perception and reality highlights the real problem in the EU's approach – a lack of sufficient scientific and diplomatic engagement with key producer countries, especially where progress is being made. Not only does this lead to an Eurocentric conflation of countries like Indonesia and Malaysia under a single umbrella - which is simply unjustifiable - but it also leads to a fatal lack of understanding of the challenges going on at the local level within such developing nations.
EU parliamentarians and officials need to do more to fill this gap. The case of Malaysia could provide a powerful model and experiment for doing so, and that would include becoming more aware of how to support national government efforts. As Hii has pointed out, for instance, one of the challenges facing the Malaysian government is that it does not directly control land-use policies, which are executed by each of the country's thirteen local states. In particular, the Borneo states of Sarawak and Sabah have even greater say on land-use matters. Other states such as Pehang or Perak are poorer and working through different stages of development compared to other parts of the country. These complex internal dynamics create political challenges in the implementation of federally-mandated sustainability policies.
To overcome these challenges, Malaysia requires greater support and engagement from the EU. A major first step could be establishing a joint mechanism to allow the EU to be able to independently scientifically understand and verify the MSPO certification standard. A second would be to open up opportunities for the EU to support Malaysia in strengthening the MSPO standard where necessary, including by provision of scientific expertise. But this will need to come with much closer diplomatic engagement by which EU can officials can explore with their Malaysian counterparts how they can work together to consolidate the fight against deforestation. A third would be to provide financial support to smallholder farmers for whom certification is often seen as a costly and bureaucratic burden across local states where scaling up the scheme is challenging.
Such an approach would provide the 'carrot', but that doesn't mean eschewing the power of 'sticks'. The EU should continue to be ready to penalise environmental irresponsibility and discourage measures which could drive deforestation. But rather than adopting a blanket generalised ban, by working more closely with a producer country like Malaysia, the enforcement mechanisms could be far more precise and targeted at local companies or enterprises that refuse to abide by a joint EU-Malaysia standard. This approach could empower both the EU and the Malaysian government to enforce a strong sustainable certification standard nationwide, while demonstrating clearly that the dividend for genuinely sustainable palm oil production is access to EU markets.
The ultimate dividend for this form of cooperation could be the possibility for opening up new trade agreements. By opening its market to countries that meet environmental standards, the EU would be in a far more powerful position to incentivise ecological transition, while penalising the culprits of deforestation. While granting access to EU markets for developing nations, this would in turn allow the EU to play a greater role in these rapidly growing emerging markets - all on a much more sound footing of ecological cooperation.
In our race to prepare the planet for the next pandemic, and the near certainty of catastrophic climate change, we may expect big decisions and splashy headlines to capture the moment. But it might be boring, bureaucratic decisions about obscure commodities like palm oil that will end up having the biggest effect.
Dr Nafeez Ahmed is an award-winning environment journalist formerly of The Guardian and VICE. He is executive director of the System Shift Lab and a research fellow at the Schumacher Institute for Sustainable Systems.
Photo by Ihsan Aditya from Pexels