China's Geoeconomic Strategy and Industrial Transfer in the Middle East
China's Geoeconomic Strategy and Industrial Transfer in the Middle East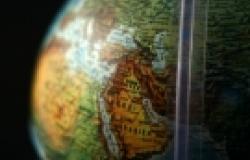 Tristan Kenderdine calls for better tools to analyze China's growing economic influence.
Trade agreements between nation states usually create state-to-state frameworks for private trade and investment. In China's case, the trade and investment strategy being agreed to is a state-capitalist one. In particular the international capacity cooperation policy directly seeks to offshore China's industrial capacity, coordinated through a pan-Middle East trade policy. While the macro geostrategy is to open two routes, one from Europe and one from East Africa, China's regional trade and investment strategy centres on the large Middle East economies of Egypt, Iran, and Saudi Arabia.
Beginning with energy equipment and components, state plans target different geographies in The Middle East and Africa to become part of China's closed model of production. This is effectively a parallel trade strategy, maintaining a closed capital account and controlling labour and capital inputs into industrial production, only offshoring the land factor to another state.
The Middle East strategy is really a node in China's greater Africa strategy. Africa's strategic importance to China has been well documented and should already be considered China's primary long-term investment geography. 'West Asia and Africa' is the Chinese planning term for this geographic region of overseas direct investment and international capacity cooperation. While initial international capacity cooperation projects have centred on Central Asia, Africa's population, potential for productivity improvements and growing global importance makes it central to China's strategy.
Capacity cooperation investment mechanisms in greater Africa include the Sino-Congolese Bank for Africa and South Africa's Investec Bank and Export-Import Bank of China agreement for a strategic export, infrastructure and agriculture credit program. While total China-Africa trade was only around C¥140 bn in 2014, two-way trade between Hunan province alone and greater Africa totaled over USD 2 billion in 2015. With rising Chinese consumption and policy support for African exports, the two-way trade has the potential to rapidly grow into a USD1 trillion market.
The Middle-East is therefore crucial for China to facilitate African, and European, exports to its consumer and industrial markets. To this end, the Pakistan–Oman–Somalia axis is a land-power strategy for securing a safe sea-trade route for goods moving into China's consumer markets.
Oman lies at a crucial crossroads of China's Indian Ocean maritime strategy and is slated for heavy investment in energy equipment and maritime industries. However China's principal trade and investment targets are the trifecta of the large Middle East economies of Iran, Saudi Arabia and Egypt. In Chinese policy circles, Iran is not considered part of West Asia but rather, along with Pakistan, as part of East Asia, demonstrating the importance of both Iran and Pakistan to China's inner circle foreign and trade policy.
Iranian cooperation is critical to China's land and sea infrastructure building routes to Europe. Strategically located for China, Iran is a Belt and Road bridge with the Straits of Hormuz likely to couteract dependency on the Suez Canal, while the development of the Pakistan corridor opens China's route from East Africa.
For Iran, which has been so effectvely excluded from the international community, China should find easy inroads. Energy equipment capacity is again high on the list of carrots. In 2015, Chinese enterprises in Iran signed contracts worth USD1.5 billion. Iran has since become a major market for China's overseas exports of engineering, technology and complete sets of equipment. China's major contracting projects in Iran include energy, transport, iron, steel, power, chemicals, mining, communications, automobiles, motorcycles and home appliances
Saudi Arabia continues to be the largest trading partner for China in the Middle East. Saudi Arabia is currently pursuing dual energy strategies, an external oil strategy and a domestic nuclear strategy. Saudi Arabia plans to produce 9.5 million kilowatts of non-fossil fuel derived electricity by 2030. 16 new nuclear power plants will be built at a cost of around USD 100 billion. China Nuclear E&C Group and King Abdullah City for Atomic and Renewable Energy signed a Memorandum of Understanding for cooperation on Saudi high-temperature gas-cooled reactors.
Chinese investment in Egypt secures the geoeconmic lifeblood of the Europe-Middle East-Africa trade nexus. It also buys China a friend in the most populous Middle Eastern state, and one without serious natural animosities (as plagues the Saudi-Iran relationship). Newly signed large-scale contracting projects include Egyptian telecommunications infrastructure built by Huawei, and Egyptian national grid upgrade project by China Power Technology Equipment. China provides economic assistance to Egypt under the annual 'Economic and Technical Cooperation Agreement' to determine the specific amount of assistance. The two countries are exploring a parallel mechanism for interest-free loans.
The rise of China in the Middle East is not so much an upset of the geopolitical order as a subversion of institutional actors requiring new levels of geoeconomic analysis. State to state strategy is being enacted by firms, yet firm-level analysis is not picking up the state narratives, and international relations analyses are not picking up the firm-level dimension. China's rise in the Middle East and Africa need not be a threat. But let's employ the right tools to analyse state power games both through analysis of international capital at the firm level, and the technology and industrial transfers that are most definitely being deployed as a matter of state coordination.
Tristan Kenderdine is Research Director at Future Risk and PhD Candidate in Political Science and International Relations at Australian National University.
Photo credit: Foter.com CC0 1.0 Universal (CC0 1.0) Public Domain Dedication