Debunking Six Myths on Conflict Prevention
Debunking Six Myths on Conflict Prevention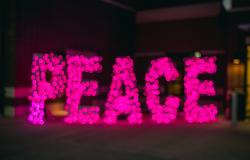 "There's no glory in prevention", one often hears in the debate on dealing with the corona pandemic: You don't win elections with disasters that do not take place. This is not the only problem also for those aiming to prevent armed conflicts. It's important to go beyond empty phrases though.
"Preventing crises is better than reacting to them. Who could doubt that?"
Quite a few people. That prevention is cheaper than reaction and intervention is one of the commonplaces popular in the UN Security Council or national parliaments. Who is not in favor of better early warning, early and anticipatory action and the use of civil means to prevent armed conflict? Especially since the best prevention against violent conflicts is a functioning state based on the rule of law that respects human rights, protects minorities, strives for social justice and enables equal participation in political decision-making.
But armed conflicts have the habit of breaking out in situations where these conditions are not present. Conflicts are usually based on tangible interests. Conflict parties resort to violence in pursuit of those interests. Things can escalate without the intention of any of the actors involved. Often, it is closed worldviews, authoritarian governments and a readiness to use violence that help to turn zero-sum politics into a confrontation that ultimately harms everyone.
When it becomes concrete, crisis prevention is highly controversial. In the United Nations, member states that want to protect the concept of sovereignty prevent early preventive action by UN country teams in fragile states. Germany exports weapons to authoritarian regimes and to fragile regions, even if these weapons end up in conflicts, as in the case of Libya, which the German government wants to bring to an end.
Crisis prevention has been a political endeavor from the outset. It cannot be pursued solely through technical cooperation and programmatic activities. It is always about the distribution of power, legitimacy and status issues. After all, prevention means intervening in the bargaining over power and positions. Conflict parties must be persuaded to either adapt their goals or the means by which they intend to achieve them.
"There's no glory in prevention."
That's true, unfortunately. The observation making the rounds when it comes to fighting the corona virus has long been known in crisis prevention: The electorate rewards preventive policies less than reactive ones. Politicians are elected to deal with current problems that are already tangible. This also applies to foreign policy, even though it generally plays a minor roles in national elections.
Surveys show high approval rates for peace and prevention policies. But European voters won't reward a concrete effort to calm tensions in a non-European country at the ballot box. In addition, it is usually difficult to attribute the success of prevention to individual measures taken by one actor, partly because sensitive negotiations usually take place in secret. If a foreign government should boast too much about having influenced political conditions in a third country, it could be counterproductive.
At the same time, it was not only the mass exodus to Europe in the years around 2015 that made it clear how much external crises and conflicts influence German and European domestic policy. But here, too, Europe's policy is too often driven by short-term impulses such as sealing off borders or stabilizing more or less authoritarian regimes rather than by truly forward-looking policies.
The problem of the often invoked "political will" in international engagement can be seen precisely in how legitimate goals are weighed up when they compete. What to do when China, Europe's most important trading partner, forces hundreds of thousands of its citizens into concentration camps in Xinjiang? How to deal with a government in Cairo that helps fight international terrorism but foments civil war in Libya? Clear principles are an important part of a preventive policy to find answers to such questions.
Coherence between different policy areas is therefore crucial. As long as crisis prevention remains its own niche rather than becoming an overarching priority, it will be difficult to win in balancing processes. Diplomatic pressure on governments to adhere to international human rights and peace agreements will fizzle out if bilateral cooperation in the areas of trade, investment, intelligence or development cooperation continues unabated. This is true both between different ministries and with close partners, for example in the EU.
Moreover, "political will" in democracies is not an abstract question for a political elite. Politicians are certainly aware when civil society movements are committed to certain issues. The "Fridays for Future" movement on the climate crisis is a good example of how commitment to a forward-looking policy can significantly increase its political relevance.
Chancellor Merkel astutely observed that only very few people in Germany had taken to the streets against the mass crimes in Aleppo, Syria, but hundreds of thousands protested against a free trade agreement with the USA. Those who call for preventive action in concrete situations, who organize themselves, write letters or go to demonstrations can attract political attention.
"When crises threaten to escalate into wars, it's time for prevention."
That's too narrow. The idea that crisis prevention only takes place at a certain stage of a conflict, perhaps even thought of as a cycle or wave, is outdated. Especially in intra-state conflicts, the vast majority of conflicts worldwide, this linear idea of armed conflict does not correspond to the experience of the affected populations. For many people in marginalized or fragile regions, violence is an everyday phenomenon.
Moreover, wars themselves are extremely dynamic processes in which the level of violence fluctuates geographically and over time. For example, there are "islands of peace" in the midst of a war because some local communities manage not to join any of the parties to the conflict. Climatic conditions such as rainy and dry seasons, snow or heat make offensives easier or more difficult. During the rainy season, rebels need to take care of their fields or are slowed down on their advance by softened roads. Such factors offer opportunities to exert a moderating influence on the opponents.
After all, prevention not only aims to prevent armed conflicts, but also their further escalation. US President Barack Obama's famous "red line" for Syria's government not to use chemical weapons in the ongoing civil war was characterized by the idea that it would deter President Assad from using them. At the time, there was also criticism that Obama's threat did not apply to mass violence against the civilian population with conventional weapons.
Preventing genocide and other mass crimes is a special concern of prevention, which also applies to ongoing armed conflicts. Institutions of international criminal law, such as the International Criminal Court in The Hague, not only pursue the goal of investigating past injustices, but also aim to influence the calculations of potential perpetrators worldwide, i.e. have a deterrent effect. However, once a mass crime has begun to unfold, the scope for action to contain it without military intervention is considerably reduced.
"We have known the instruments of prevention for a long time."
That isn't enough. It is a popular notion in ministries and international organizations that crisis prevention essentially consists of promoting projects that are tailored to the challenges of a specific context. For example, reforming police forces, improving the justice sector or local dialogue formats; projects such as those promoted by the German Federal Foreign Office as part of its civil prevention and stabilization work.
Such instruments can reduce social tensions and thus have a preventive effect - but this is not automatic. Police forces can be more effective, but continue to serve a repressive regime; courts can work more efficiently, but continue to be accessible only to a portion of the population; dialogue formats can function formally, but give impetus to radical demands when pluralistic forces are poorly organized.
As important as project work for peacebuilding is, it must never hide the fact that crisis prevention is not a technical or bureaucratic task, but a deeply political one. The relationship of communities among themselves and with the state, the network of different factions of a ruling elite or the relations between governments can be described approximately with the help of political science models and theories, but their protagonists retain their own will. Today, there is a growing realization that in fragile situations, "all good things" cannot be achieved simultaneously. It is a matter of balancing and setting priorities.
At its core, crisis prevention is not a collection of programmatic activities, but a matter of attitude. Preventive action is forward-looking, proactive and conflict-sensitive; it takes into account the effects of one's own actions on the dynamics of a conflict. Although this insight is around 20 years old, the EU and other institutions continue to struggle with it.
Nevertheless, progress has been made. The World Bank, for example, is increasingly focusing on situations of fragility, conflict and violence, on which it adopted its first fully fledged strategy in 2020. Development cooperation and peace work are moving closer together.
If you want to engage in preventive activities, you first need a context and conflict analysis that is constantly updated. Which factors increase tensions, which limit them or promote the resilience of a socio-political system to internal and external challenges? What is the agenda of the main actors and what are their relationships with each other - not only at the national level, in the capital, but also with groups in other parts of the country and with international actors?
Before programmatic interventions take effect, diplomacy, the cultivation of networks and the use of relationships, remains the central instrument of prevention for governments and international organizations. Hands-on action is not made any easier when dealing with governments that are unwilling to reform or repressive. In the end, even the best programmatic offers to support police reforms or transitional justice are nothing more than that: proposals to which project partners may only react half-heartedly. While one partner ministry signs a cooperation agreement, sometimes other parts of the same government undermine progress on the same issue.
"In order to prevent crisis, it is mainly important to influence the actors on the ground."
Not just. Many contributions to the political discourse on crisis prevention share an implicit dichotomy: "We" in Germany, in the EU, at the United Nations, take measures to prevent others from resorting to violence "on the ground". In this way, violent tensions are primarily attributed to the parties involved, even if many apparently purely domestic political disputes have much to do with the international system or other governments.
German and European crisis prevention must take place on several levels and consider structural causes of conflict and their own role. The most important role in the prevention of violent crises is naturally played by the actors directly involved, the civil societies in which they are embedded, and their governments. But maintaining a peaceful society is a task for everyone. Polarization, discrimination, and poorly trained police forces are also present in rich countries - the wave of protests in the United States and around the world that followed the killing of George Floyd by a policeman in the summer of 2020 have seared such deep-seated problems in public memory.
And so, one insight from the past decades of international intervention in fragile contexts emerges: it is extremely difficult to permanently change a political and social system from the outside. Transformative change requires strong leadership from within society. It must be based on broad coalitions, on gradual reforms and on open dialogue with as many political forces as possible.
Two examples. In Afghanistan, after almost two decades of war, the USA and its allies had to realize that peace cannot be achieved without the Taliban. In contrast, the democratic transition process in Tunisia benefited from a strong commitment by the national dialogue quartet, which was able to achieve an understanding between Islamist and secular political forces. The Quartet, which consisted of the trade union federation, the trade and industry federation, the Tunisian League for Human Rights and the Association of Lawyers, was awarded the Nobel Peace Prize in 2015.
Nevertheless, international actors continue to play a key role in crisis prevention. At the structural level, they can work for an international order which promotes cooperation and where global problems such as the climate crisis or Covid-19 are tackled jointly.
They can influence other states that support parties to the conflict and, for example, decide and enforce arms embargoes through the UN Security Council. This was the basic idea of the Berlin Process on Libya. However, Europeans found it difficult to impartially sanction violations of the arms embargo.
Other international instruments include early warning systems of regional organizations, such as those created by the Economic Community of West African States (ECOWAS), preventive diplomacy and mediation by the African Union, UN blue helmet missions, election monitoring by the OSCE, and independent monitoring of peace agreements, as in Mali.
Such approaches are most effective when international, regional, state and local actors work together to strengthen peace capacities and neutralize risks at their respective levels.
"Politicians need earlier warnings of crises."
More to the point: they need to organize early warning better. And show leadership themselves. One of the oldest calls for prevention is for more effective early warning that leads to decisive action. Although there are now plenty of good analyses of fragile situations around the world, there are many cases where decision-makers are hesitant to act.
And that has not so much to do with whether warnings are issued early, but rather with how warnings are formulated. Politicians want to be convinced that their actions can help counter risks effectively. To do this, warnings must be specific and actionable. The credibility of sources and evidence also plays an important role - decision-makers are more likely to believe political buddies who can report on their impressions during a visit to the affected country than external experts whose organizations they do not know.
In any case, prevention rarely depends on the one warning to set off the one decisive action. Rather, international organizations and national governments need institutional mechanisms to regularly discuss risk factors, including with non-governmental experts. Participants should be empowered to take action themselves before they need to pass on decisions to a higher hierarchical level. At the United Nations Secretariat, such meetings have been held for years.
Early crisis prevention does not require high-level political attention at all times. Embassies, UN or non-governmental organizations that have a permanent presence in fragile states can often send signals on their own accord to political opponents in the host country, strengthen civil society groups or promote the establishment of independent institutions such as national human rights commissions.
But to have the courage to raise uncomfortable issues, diplomats must have the backing of their superiors. Internal coherence and consistency are also needed. Ambitious rhetorical commitments to preventive policy are not enough; decision-makers must be measured by their action in concrete cases.
For example, as part of his "Human Rights up Front" initiative, UN Secretary-General Ban Ki-moon called on his staff to be guided by principles and values when dealing with systematic human rights violations. Ban failed to support a human rights-based approach, however, when the UN development program and the political side of the United Nations contested the direction of UN policy on Myanmar. He did not decide the internal dispute between the two sides.
Leadership and sensitive mediation are indispensable in order to decide conflicts between the legitimate goals of different departments or parts of an organization. In addition to an open organizational culture, good preparation also includes flexible financing instruments, the ability to quickly dispatch qualified personnel, and the willingness to constantly question one's own analyses.
Scenarios based on drivers of different futures have proven to be helpful, if they are specifically tailored to a context. A diverse composition of the scenario teams is important in order to question established assumptions. The Covid-19 crisis shows how quickly such assessments can be overtaken by reality.
Gerrit Kurtz is a research fellow on crisis prevention and diplomacy in Africa at the German Council on Foreign Relations (DGAP). He received a PhD in peace and conflict studies from the Department of War Studies, King's College London, with research on the practices of frontline diplomacy and conflict prevention.
The text is a translation of a piece that first appeared in "Internationale Politik" in September 2020.
Photo by Jonathan Meyer from Pexels