Connecting Locals with Newcomers: A conversation with GGF 2030 fellow Cédric Bischetti
Connecting Locals with Newcomers: A conversation with GGF 2030 fellow Cédric Bischetti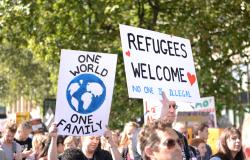 This interview was conducted by the Global Governance Futures – Robert Bosch Foundation Multilateral Dialogues, which brings together young professionals to look ahead 10 years and recommend ways to address global challenges.
You are the President and Founder of Makers For Change in Strasbourg, a non-profit organization that works on the inclusion and empowerment of refugees. What kind of projects are you doing and what people do you reach?
As an organisation focused on the inclusion and empowerment of refugees, Makers For Change has three main goals: First, we aim to create sustainable links between local communities and newcomers fleeing from forced migration; second we work to empower and foster the autonomy of vulnerable and excluded communities; and third, we promote diversity as an asset for the whole society.
To meet these goals, we organise monthly intercultural events such as meetings in cafés and tours of the city run by pairs of newcomers and locals. We also run weekly workshops with newcomers to develop their language skills and awareness of local culture and we facilitate workshops in schools and colleges to raise awareness of intercultural issues and the importance of inclusion. Finally, our main project, the "Factory of intercultural initiatives", is about empowering intercultural teams by helping them to develop their own projects for positive change.
This project comprises three main steps. Firstly, participants are "matched" using our digital tool, "Matching for change". Our facilitators then guide participants through a series of ten workshops during which a strong group dynamic is created and the participants' capacities for innovation and development of their projects are reinforced. For example, a team of seven participants from five different countries created a summer activity program for vulnerable children. After designing the program, the team implemented it in a center for asylum seekers in Strasbourg, with activities for more than 25 children. In the end, participants took part in a skills recognition session to help them evaluate their experience.
Through our public events, we got in touch with many locals in Strasbourg. The participants in our workshops are asylum seekers (around 50%), migrants with refugee status (around 40%) and youth from the poorest neighbourhoods in our city. 80% of our participants are aged between 16 to 30 and come from various countries including Syria, Afghanistan, Iran, Iraq, Sudan and several countries in Central Africa.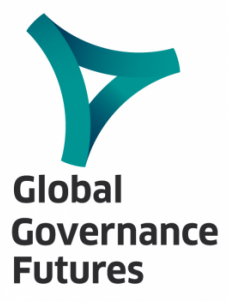 What needs to be done to successfully empower and integrate migrants, especially youth, into their host communities?
Over the last three years of research and project implementation, we have discovered that creating a peaceful and benevolent atmosphere is a key element for the successful empowerment and integration of newcomers. It builds trust between our participants and facilitators and is a prerequisite for our programs.
When working in the field of social inclusion and sustainable integration, it is really important for people from the host communities to be included in the process. Without the involvement of locals, newcomers won't be able to build lasting relationships, nor will they be able to become fully autonomous in their new environment. There are many initiatives focusing on the empowerment of newcomers but very few actively include locals. The creation of links between locals and newcomers is at the heart of Makers For Change's work.
We believe that working together, using non-formal education tools, is the best way to achieve our mission and help diverse communities understand each other. We currently have a network of over 60 local partners from different domains connected to our intercultural teams.
Last but not least, it is important to emphasise that without raising awareness of the benefits of inter-culturalism and the importance of welcoming newcomers among local host communities, integration would not be possible.
Anti-immigration movements seem to be on the rise in Europe. Many people fear that open borders will attract terrorists disguised as migrants and that refugees are particularly vulnerable to radicalization. What would you say to these people? 
In Europe, we are currently experiencing a rise in anti-immigration sentiment, and even worse, xenophobia. Since Makers For Change's mission is to promote diversity, we avoid engaging with such movements, and prefer instead to highlight the benefits of multi-culturalism for the whole society. We do this by drawing attention to local success stories and by organising online campaigns to raise awareness about the realities of forced migration.
To fight against the rise of anti-immigration movements, we promote the results of newcomers' achievements within host communities and especially target those who are against the presence of migrants. I strongly believe that actions and impact speak louder than words. If someone says: "Migrants do nothing for the society but take our money", I will be happy to show them what our participants have achieved and will invite them to our intercultural events where they can talk to newcomers This will hopefully change their minds and reduce their fears.
At the end of May, President Macron decided to grant citizenship to Mamoudou Gassama, a young undocumented migrant from Mali, who climbed an apartment building in Paris to save a child hanging from a balcony. What do you make of this decision and what has been the reaction to it in France, both from pro- and anti-immigration camps?
In my opinion, the decision to grant citizenship to Mamoudou Gassama was a political move from President Macron to promote a meritocracy system for newcomers such as undocumented migrants. However, the story has encouraged media outlets across France to discuss migration and, on the whole, has shown a more positive image of newcomers, by highlighting the courage and added value they bring to our society.
On social media, many people have shared the story and spoken positively about the actions of this young man without considering his status, so I believe the story had a positive impact. The pro-immigration camp supported the decision but they also used the story to draw attention to the government's tough immigration laws. I believe this story will continue to be used by pro-immigration groups in the future to support other undocumented migrants in their bids for citizenship.
Even France's biggest anti-immigration party, the Front National (FN), supported the decision to grant Mamoudou Gassama French citizenship. However, this does not mean that they have converted. FN leader Marine Le Pen stated that any migrant committing a crime should be evicted from France and sent back to his/her country of origin. She also added that Macron's decision was a publicity stunt and maintains the view that France should not welcome any migrants.
Cédric Bischetti, President and Founder of Makers For Change, awarded by the European Civic Forum as the European Citizenship Initiative 2017, Fellow of Ashoka, MitOst, Rothschild Foundation and is a Global Governance Futures 2030 fellow. The views expressed here are his own. To read more from the GGF please click here.