This Land is your Land, this Land is my Land: Will Canada engage with its Indigenous Community at the G7 Summit?
This Land is your Land, this Land is my Land: Will Canada engage with its Indigenous Community at the G7 Summit?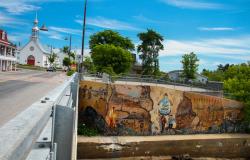 International Media Centre – G7 Charlevoix Summit. In the lead up to the 2018 G7 Summit in Quebec, Canada promised that it would be a 'tremendous opportunity to strengthen Canada's ties with Indigenous peoples, especially those from the Charlevoix region'. A pleasant promotional video of the G7 Sherpa meeting with leaders from the Indigenous communities of Wendake, Essipit, Betsiamites, and Mashteuiatsh coloured the G7's Twitter feed.
The grand chief of the Uron-Wendat Nation, Konrad Sioui, attended roundtable meetings with Prime Minister Justin Trudeau to discuss international commerce with Indigenous nations in other countries. All in all, a rather promising start to Canada's G7 Presidency. Yet historically the G7 is incredibly poor at engaging with these communities. Indeed, the first reference to Indigenous peoples at the G7 was not until 2000.
So, will the G7 Summit in Canada, a country where Indigenous communities represent 5.6% of the population and 2% of Quebecois, finally break tradition?
At the International Media Centre in Quebec City, the extent to which the organisers have engaged with the local Indigenous community has been a pleasant surprise. A room full of Indigenous art precedes the breakfast buffet and hot drinks, and attendees are encouraged to take a weighty, complementary copy of 'The Indigenous Art Collection: Selected works 1967-2017'.
The lunch and dinner catering has been inspired by Indigenous ingredients, and even features a platter in the shape of a traditional First Nation salmon – the long-established symbol of abundance, prosperity and renewal and a fitting emblem for this year's summit. Even the music that fills the dining hall is one-third contemporary Indigenous music. Overall, there is a wonderful sense of respect and appreciation for the music, art, and culture that the Indigenous peoples have given Canada. 
However, none of this really matters if Trudeau does not guarantee the safety and equality of his country's Indigenous community. It has been two years since the Prime Minister committed $1.8 billion in Canada's budget to help end Indigenous communities' long-term advisories, yet the Liberals have barely made a dent in ending drinking water scarcity. Last year it was reported that Canada's First Nations were 'living in Third World conditions', largely due to an inability to access clean water. In fact, Canada's indigenous community grapples with much higher rates of poverty, incarceration and suicide rates than non-indigenous Canadians.
Furthermore, given gender equality is at the forefront of this year's G7 agenda, it would be unforgivable for Trudeau to not raise the plight of women and girls in Indigenous communities within this year's communiqué. A recent interim report of Canada's National Inquiry into Missing and Murdered Indigenous Women and Girls found that between 1,000 and 4,000 cases of missing Indigenous women and girls remain unsolved since 1980. The report concluded that entrenched sexism, racism and subjugation of colonialism have combined to create a near-crisis situation where Indigenous women are increasingly vulnerable. Indigenous communities have already featured in the Summit's report on 'Achieving Growth that Works for Everyone', therefore a feature in the communiqué is hardly an unrealistic ask.
While clearly not all countries within the G7 have Indigenous communities to which this plight is directly relevant, this is certainly part of the larger question regarding the cycle of poverty and violence that women consistently find themselves in worldwide. Winnie Byanyima of Oxfam International and the G7 Gender Equality Advisory Council, said she would 'speak for poor voiceless women who work hard but are trapped in poverty' alongside the need for an economy 'where poorest women benefit from wealth they generate'. Yet, on the eve of the G7 Summit there is no clear sign as to whether Indigenous women will be part of those for whom she speaks. The lack of Indigenous representation on the Gender Equality Advisory Council certainly means they will not be able to speak for themselves.
Behind the wonderful art, food, and music there is undeniably a deeper question regarding the place of Indigenous people at the summit and, indeed, the country in general. While there is a sense that the organisers of the G7 are clearly aware of the rich historical contribution they give to Canada, it is high time the government gave something back to them. Whether that's money or increased political representation, hopefully this year's G7 summit will give them the chance.
G7 Team: Hannah Baron, Matthew Bishop, Joelle Cheong, Jessica Dam, Hugo Dobson, Leanne Gaffney-Berkley, Hannah McLennan, Samuel Ribansky, Charline Sempéré, James Snowden – Global Leadership Initiative, University of Sheffield.
To see more from the GLI team's coverage please click the banner below: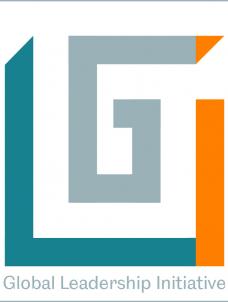 Image credit: Pierre-Olivier Fortin via Flickr (CC BY 2.0)