Out of Practice: Non-Practicing Attorneys
Out of Practice: Non-Practicing Attorneys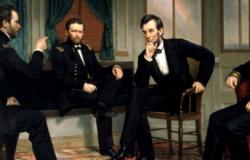 Karl T. Muth explores how we should train people who need legal knowledge but do not intend to become lawyers.
Each year, thousands of people graduate from programmes designed to train attorneys who never intend to practice law at a big firm (or any firm). I'm one of these people. At one of my main consultancy clients, a non-practicing lawyer with deep knowledge of mergers and acquisitions helps advise a group that also includes a young non-practicing lawyer active on issues of due diligence and deal structure – something increasingly common at investment banks that routinely employ non-practicing J.D.s. As more with legal training become bankers, consultants, entrepreneurs, and other workers in our economy, should we change how we think about legal training? I believe we must and that it is a broader policy issue, not simply a workforce training issue.
My primary goal in law school – as an entrepreneur whose company had won support from Google, among others – was to understand the legal landmines strewn across the business landscape and be better able to anticipate, de-fuse, and remove them (a "defensive" posture). I also wanted a better understanding of how to exploit legal structures (the "offensive" posture), which might involve intellectual property, tax, litigation, or other areas of knowledge. I enjoyed law school as an intellectual exercise and as preparation for my current consulting career.
Many people with legal training get the training needed to practice law and then elect to do something else. What if, instead, institutions with expertise in training lawyers built separate programmes designed to train businesspeople, entrepreneurs, and others? These programmes would not prepare the student to become an attorney, but would prepare the student to be better-prepared to analyse situations, know when legal advice is needed, and recognize common issues.
Let's begin with a piece of simple, brutal honesty: Most people do not need three years of legal training. In fact, most lawyers don't need three years of legal training (Northwestern University was one of the first institutions in the United States to act on this realisation, offering a shortened Juris Doctor degree programme in only two years, rather than three). And no student needs the $150,000+ of student debt that accompanies three years of study at an American university.
Most people who are businesspeople – even top businesspeople sitting on corporate boards or dealing with complex negotiations – likely need less legal training than lawyers (practicing or not), but not zero. I went through a programme designed by Stanford Law School and the University of Chicago Booth School of Business focused on corporate governance and found it very valuable, though it did not feel "in-depth" enough to truly transform a green corporate director into someone ready for the role. It was, of course, meant to be consumed alongside other materials and, hopefully, guidance. So, in my opinion, something more than this sort of programme but less than a three-year J.D. is needed.
One example of what this might look like – in one of the many flavours needed – is the new M.S.L. programme at Northwestern. This programme is aimed at, and attracts, entrepreneurs who may be concerned about patenting their inventions, protecting themselves from litigation, or understanding the advantages their competitors enjoy. One of the first programmes of its type, it does not aspire to prepare anyone to practice law or offer advice. Rather, it hopes to prepare entrepreneurs, CFOs, and others with a baseline of useful, practical legal knowledge. For instance, suppose a person is a co-founder of a medical device startup – this person will have patent and intellectual property needs, but also will need to know how to do basic legal research, how to read legislation pertaining to medical device regulation, how to dissect regulations promulgated by the FDA and others, etc. This person, particularly early in the company's evolution, may not have in-house counsel, so being able to use outside lawyers efficiently, wisely, and effectively will be key to reducing waste.
At first, I was sceptical about teaching at the Law School in the M.S.L. programme. Now, after thinking about this programme, I wish it had existed when I was a young entrepreneur thirsty for usable, bite-sized amounts of legal knowledge. It is a first step but, admittedly, too modest in its scope. Eventually, I hope to see a variety of top law schools offering people an opportunity to study law on an as-needed, student-focused basic rather than only offering programmes focused on the practice of law as a profession. Knowledge of the law is valuable in business and in life to many who are not lawyers – and that's a message that I think resonates with students and faculty.
Karl T. Muth is teaching in the M.S.L. programme at Northwestern University's Law School during the 2015-16 school year. He has taught Economics and other topics at the university since 2012.