Border Tensions Put the China-India Relationship on Ice
Border Tensions Put the China-India Relationship on Ice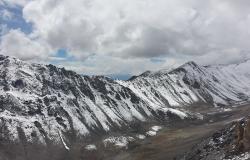 This interview was conducted by the Global Governance Futures – Robert Bosch Foundation Multilateral Dialogues, which brings together young professionals to look ahead 10 years and recommend ways to address global challenges.
In recent months, China has taken a more aggressive stance in its border conflict with India. In your view, what has influenced China to increase its military infrastructure in the disputed region at this point in time? 
One theory is that the Indian's government's recent actions were viewed by China as acts of aggression. India's decision last August to repeal Article 370 of its constitution, which granted a level of autonomy to the state of Jammu and Kashmir, altered the governance status of the Ladakh region. This, coupled with Indian Home Minister Amit Shah's statements in parliament suggesting at India's rightful ownership of the disputed Aksai Chin region, likely attracted Beijing's attention. Over the years, India has also been improving its own border infrastructure in an effort to play catch-up with China. With India distracted by the global pandemic affecting its usual patrol in the regions, the Chinese People's Liberation Army (PLA) may have viewed the moment as an opportunity worth exploiting. This fits the recent trend of a more assertive Chinese foreign policy taking advantage of a period of global politics, which  some in Beijing have termed a strategic opportunity.
However, it is important to note that these are only theories discussed by experts on both sides of the border, as there is no credible primary information to confirm China's reasoning.
How have Chinese and Indian media outlets reacted to the clash in Ladakh? Did the coverage of the incident fuel tensions between the two states?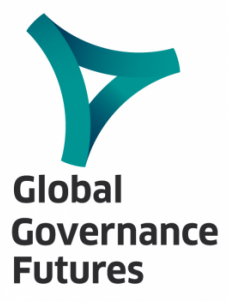 Comparing the media reaction in the two countries, the depth of coverage could not be more different.
For instance, the clash on July 15 that resulted in the death of 21 Indian soldiers and an undisclosed number of Chinese soldiers trended for days across Twitter and WhatsApp. Indian national and private media covered the situation tirelessly, with streams of commentaries from academics, former diplomats, and newly minted "China experts". This stirred up considerable foment against China that continues to today.
In China, however, most media outlets were focused on the then-scare of a second wave of the coronavirus in Beijing. Despite briefly trending on Weibo, a Chinese social media platform, the Chinese media's restraint in its coverage of the dispute was noticeable – a sign that Beijing did not want to draw attention to the situation. Over time, coverage of its relationship with India and the border situation has gradually grown in China, especially following the ban of 59 Chinese apps in India and continued military tensions in the region. However, the public discourse remains largely concentrated on the US-China relationship.
Meanwhile, both countries are using their respective media coverage to accuse the other of acting as the aggressor and violating existing border agreements.
In late June, India banned multiple Chinese apps, including TikTok and WeChat, citing a "digital strike." In your view, what consequences will this boycott bring to China? And could it open up opportunities for foreign companies to invest in Indian market?
The "digital strike" marks the end of a six year tech romance between China and India, which saw over 5 billion USD in Chinese investments into Indian startups, and millions of Indian consumers take to Chinese-made apps and smartphones. Products like TikTok and Xiaomi smartphones resonated with Indians in smaller cities far more than anything made in Silicon Valley. India is the only other market with a growth potential similar to China, and represents a key real estate for any tech company with global ambitions. But now, Chinese entrepreneurs and investors face the possibility of being side-lined just as the Indian market begins to mature.
China's exit from the Indian tech market opens up opportunities for Silicon Valley giants, such as Facebook and Google. Both companies have recently invested in Jio Platforms, a telecoms giant with ambitions to become a tech conglomerate by building for the demographics that used Chinese made apps and phones.
How do you think China should respond to India's app ban? What implications could this hold for Chinese-Indian relations in the long run?
The China-India relationship is facing its biggest period of uncertainty since bilateral ties were renewed in 1988. At that time, the relationship was re-established based on a joint consensus: both countries would manage the border peacefully, allowing their relations to grow and develop. From New Delhi's point of view, Beijing's behavior on the border suggests that it is no longer abiding by consensus, and thus the relationship must be re-examined. To rebuild the relationship with India, Beijing must take New Delhi's signals seriously and take steps towards mending ties by returning to the April status quo along the LAC in Ladakh.
The ideal scenario would be for both countries to find a new understanding that would allow their close working relations to resume. However, this will be difficult to achieve—the scars from June will not heal easily. The future of the Chinese-Indian relationship will most likely be turbulent and frosty, with India increasingly looking to use economic or diplomatic means to restrain China. Nevertheless, trade between the two countries will continue – India still heavily relies on Chinese imports, although efforts will likely be made to reduce their dependence.
Dev Lewis is Fellow and Program Lead at Digital Asia Hub and founder of the ChinaIndia Networked Newsletter.  He is also a fellow of the Global Governance Futures – Robert Bosch Foundation Multilateral Dialogues program. The views expressed in this interview are those of the interviewee, and the interviewee alone, and do not represent those of his organizations or employers.
Image: Priyambada Nath via Flickr (CC BY 2.0)