China's New Role in Global Health Security - An Interview with GGF 2027 Fellow Kun Tang
China's New Role in Global Health Security - An Interview with GGF 2027 Fellow Kun Tang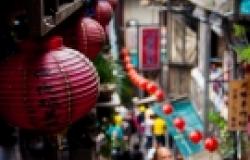 This interview was conducted by Joel Sandhu for the Global Governance Futures – Robert Bosch Foundation Multilateral Dialogues, which brings together young professionals to look ahead and recommend ways to address global challenges.
How do you see China implementing its global health strategy amidst the Western-dominated global institutions?
The heavy economic toll of the SARS (Severe Acute Respiratory Syndrome) outbreak in 2003, compounded with increasing political and foreign policy challenges, prompted China to reconsider its role in global health security, and consequently resulted in an increased investment in global health cooperation. Although China has yet to develop a clear global health strategy, all of its global health activities signal that China has realized the importance and potential of global health – not only in its diplomacy, but also in a much broader horizon of trade, overseas investment, and human security.
Despite the Western dominance of global health institutions, the past decade has seen China playing a more active role in global and regional health governance. China traditionally takes a bilateral approach in health cooperation, but it has gradually broadened the use of multilateral systems to pursue its global health interests. On one hand, China still relies heavily on the World Health Organization (WHO) as a critical venue and legitimate body to resolve global health issues. On the other hand, China has demonstrated strong interest and an increasing ability to orchestrate health collaborations via various other platforms. This is apparent, for example, in the control of avian flu and the management of public health emergencies through the Association of South East Asian Nations Plus Three (ASEAN+3), coordinated infectious disease surveillance and response network through the Greater Mekong Sub-regional collaboration. China also participated in a series of BRICS (Brazil, Russia, India, China, and South Africa) Health Ministers Meetings to strengthen health surveillance systems, non-communicable diseases, equitable health service and drug research, and development among these countries.
What are some current public health issues in China that global stakeholders should be aware of?
China's economy has developed significantly in the past 30 years. Despite this progress, however, many public health challenges have emerged or remain unresolved. One such public health challenge in China is hyper-urbanization. Rapid urbanization introduces substantial health risks, including air pollution, road injury, and risks of chronic diseases associated with urban lifestyles and dietary changes. Urbanized living enables access to healthcare services and improves the health of urban residents. At the same time, the urban environment can also introduce toxic chemicals, trigger changes to physical activities, create occupational exposures, and bring other social risk factors of health to urban residents. The massive rural-to-urban migration also creates significant challenges for the performance of the health system for floating populations, and the potential spread of communicable diseases across the country.
Ageing is another major public health issue in China. The one-child policy has reversed the population growth, but also impaired the population structure, leading to a shrinking youth generation and a larger proportion of people over 60. By some estimates, about 25 percent of China's population will be aged 60 or older by 2035. Consequently, medical costs will increase dramatically. Given the current level of government health spending, it is possible that China's social health insurance fund could be on the verge of running dry.
How do you think governments around the world should be proactive rather than reactive in mitigating global disease outbreaks?
In fact, I don't think any mitigating efforts of global disease outbreaks are "proactive." Rather, countries have to respond in a reactive way as major global or regional outbreaks are often unpredictable. However, a constructive key step that governments can take in global disease outbreaks is to fully implement the International Health Regulations (IHR). The IHR stands at the core of global disease response to disease outbreaks, which countries are obliged to implement. Nonetheless, developing countries still lack the capacity of surveillance, reporting, and emergency preparedness. Although a global framework has been adopted by WHO to facilitate global pandemic preparedness and relief efforts, a severe shortage of funding, lack of coherent actions, and miscommunications among global, regional and national actors still lead to uncontrollable outbreaks like the Ebola and Zika. Now that the world has a preliminary structure of disease outbreak preparedness, the key is to make it work. The governments of both developed and developing countries should put forward financial and human resources to comply with the required actions of the IHR, and WHO should assume its true leadership role, despite its limited financial capacity, to build the capacity of countries to combat an infectious disease outbreak.
In one of the scenarios hypothesized by the GGF 2027 global health working group, increasing global vaccine skepticism leads to a pandemic. Why do you think this is happening? And what can policy makers and healthcare professionals do to reverse this trend?
Vaccine skepticism is largely culture-specific. Multiple reasons may contribute to vaccine skepticism, including but not limited to religion, culture, and even politics. I would not call it "global vaccine skepticism." Vaccine skeptics are only a small group of people who choose to ignore the overwhelming scientific evidence on the effectiveness of vaccination. In spite of their irrationality, some of their concerns do actually have some merits. For example, as we consider vaccines as a category of drugs, we have to acknowledge any side effects they may bring and allow people to make an informed choice. It is wrong to channel unscientific information to the public and claim that vaccines induce autism, but it is also wrong to conceal any side effects that vaccines may bring about. In societies where vaccine skepticism is created by public suspicion of side effects, campaigns to raise public awareness and help people make informed choices are needed. In societies where vaccines are culturally, religiously, or politically unacceptable, the situation will be much more complex and difficult. Education on vaccination should be primarily targeted on political and religious leaders before moving to the general public.
Kun Tang is an assistant professor in the Department of Global Health at Peking University. He also serves as the global health adviser of the Chinese delegation to the World Health Organization Executive Board, and is a Global Governance Futures 2027 fellow. The views expressed here are his own.
Photo credit: Foter.com CC0 1.0 Universal (CC0 1.0) Public Domain Dedication