Chinese Cities, Sustainable Development and Global Connectivity: A conversation with GGF 2030 fellow Min Yang
Chinese Cities, Sustainable Development and Global Connectivity: A conversation with GGF 2030 fellow Min Yang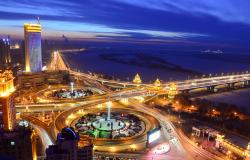 This interview was conducted by the Global Governance Futures – Robert Bosch Foundation Multilateral Dialogues, which brings together young professionals to look ahead 10 years and recommend ways to address global challenges.
More than half of China's population now lives in cities. This brings multiple challenges in terms of environment, energy, transportation, and social justice. What efforts do Chinese cities make to meet these challenges?
Essentially, all Chinese cities are facing similar challenges: traffic congestion, resource shortage, the growing material and cultural needs of people, and environmental pollution – especially air pollution. But localized efforts have been made to address these challenges. China has a system of categorizing cities according to their administrative divisions and population density as well as the development of their economy, services and infrastructure, and there are four tiers. I live in Beijing, which is a first-tier city. Beijing is highly developed, overpopulated and home to much more than its fair share of China's politics, economy and culture due to many years of centralized development. To tackle the challenges it faces and avoid uneven development at the regional level, Beijing is currently implementing the Beijing-Tianjin-Hebei Coordinated Development Program, which aims to encourage coordinated partnerships among cities, improve public services, relocate resources, and redefine its own function as well as those of the surrounding cities. In the next 15 years, Beijing is set to develop into a political, cultural, innovation, and international exchange center. At the same time, nearby Tianjin is supposed to become a key city for shipping, manufacturing, research, and development while neighboring, Hebei is to be a base for piloting industrial transformation and upgrading. Like other Chinese cities, Beijing has also adopted approaches for achieving a new mode of urbanization that is efficient, inclusive and sustainable, including policies for managing land, giving migrants urban residence permits and equal access to basic public services, enforcing the implementation of environmental laws, and improving local governance, among other things.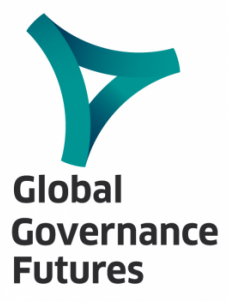 Can you tell us about examples of Chinese cities playing a leadership role in sustainable development and global connectivity?
Chinese cities are becoming increasingly well-known at the global level and promote global connectivity through various activities, such as the 2016 G20 summit in Hangzhou, the Asia-Pacific Economic Cooperation (APEC) meetings in Shanghai in 2001,and the Bo'ao Forum for Asia, a high-level forum for government, industry and business, and academic circles in Asia and other countries.
The water town of Wuzhen, which is famous for its beautiful scenery, is a good example. Located in the Tongxiang City in Zhe Jiang province, Wuzhen has hosted the World Internet Conference (WIC)every year since 2014. The WIC connects the world through providing an information platform to bridge digital divides, boost the digital economy, enhance virtual cross-country exchanges, and advance emerging information technologies. What's more, Wuzhen has become a site for cultural exchange through the annual Wuzhen Theater Festival.
Chinese cities have also strengthened their cultural and commercial ties with the world, for example by joining sister city or twin town networks. Kunming, a second-tier city located in the southwest of China, is a sister city to19 cities outside China. In addition, Kunming is striving to become more sustainable to earn China's "Civilized City" honor and to improve its environment and the quality of public services. Similarly, the so-called "Ecological City" and "Sponge City" projects have been initiated by the Chinese authorities to encourage new modes of urbanization. Cities' performances will be assessed based on a comprehensive evaluation system of sets of sustainable development indicators and cities that perform well will be granted honorary titles. Many cities are already working towards this goal.
You work as a program assistant at UNESCO in Beijing, where you focus on the realization of the UN Sustainable Development Goals. What role does UNESCO play in fostering cooperation between cities on a global level and advancing their role in global governance processes?
UNESCO plays a crucial role in fostering cooperation between cities on a global level through education, sciences, culture, and communication. UNESCO offers guidance to its member states to help them re-evaluate their dominant models of social and economic development, thus facilitating the process of transferring the global vision for the 2030 Agenda for Sustainable Development into local action. UNESCO has also launched city networks such as the UNESCO Global Network of Learning Cities (GNLC). The network has the purpose of promoting green and healthy environments, equity and inclusion, and decent work and entrepreneurship. Through GNLC, member cities are increasingly engaging in local and global partnerships, organizing sub-regional meetings, and contributing to a vibrant exchange of knowledge and practice within the network. Created in 2004, the UNESCO Creative Cities Network (UCCN) aims to promote cooperation with and among cities that have identified creativity as a strategic factor for sustainable urban development. To date, 180 cities have joined the UCCN with the common objective of placing creativity and cultural industries at the heart of their development plans at the local level and cooperating actively at the international level.
UNESCO is directly supporting countries in their efforts to implement the SDGs—and helps them promote inclusive, sustainable cities through quality education for all, safeguarding cultural heritage, enabling innovation and creativity, promoting environmental sustainability, and building resilience to the effects of climate change, disasters and conflicts.
What do you think is the most important aspect of the Global Governance Futures program – of which you are a fellow – and particularly your working group on the role of cities in global governance?
For me, the key strength of the Global Governance Futures program is that it is a shared learning process. I really appreciate being able to work on this topic with excellent young professionals from different fields, in an environment which considers and fully respects everyone's opinions equally. At the same time, we are encouraged to transcribe common objectives and guidance onto our own local contexts. Even when we have a common goal, and brainstorm plans for cities' future development together, all cities will have different needs and take different paths towards their goal.
Min Yang is currently working for Social and Human Sciences sector at UNESCO Beijing, and a doctoral candidate specialized in International Communication (at the Communication University of China).  She is a Global Governance Futures 2030 fellow. The views expressed here are her own. 
Image credit: siyang xue via Flickr (CC BY-SA 2.0)