Lula and Washington: Brazil between the Superpowers, Part II
Lula and Washington: Brazil between the Superpowers, Part II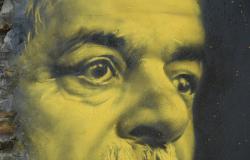 National leaders rushed to congratulate Luiz Inacio Lula da Silva for his astonishing political comeback in October 2022. Leftist presidents across South America, in Argentina, Colombia, Mexico, Venezuela, Chile warmly embraced Lula's return.
China's President Xi Jinping sent a congratulatory message to the President-elect, wishing Brazil "new successes." Xi underlined, "I attach great importance to the development of China-Brazil relations. I am ready to work with President-elect Lula from a strategic height and long-term perspective, to jointly plan for and elevate" the China-Brazil "comprehensive strategic partnership to a new height." Xi added that deepening their cooperation will would be "conducive to the peace and stability in the region and the world."
Russian President Vladimir Putin, another BRICS partner, wished Lula da Silva "success in his important work as head of state, as well as good health and prosperity", and he that hoped that Lula's return would lead to "further constructive Russian-Brazilian cooperation on all fronts". Indian Prime Minister Narendra Modi congratulated Lula in a Tweet, and said he "look[s] forward to working closely together to further deepen and widen our bilateral relations, as also our cooperation on global issues." South African President Cyril Ramaphosa sent congratulations and he "look[ed] forward to working with the government of Brazil under Mr. da Silva's leadership", adding that the two developing countries share a "number of common challenges and aspirations at the socio-economic level."
For the United States, the giant in the Northern hemisphere, Lula's electoral victory offers a chance to reset its relations with the most pivotal player in the South hemisphere of the Americas, and with a political leader who has reportedly felt that previous US administrations would have preferred a more deferential leader in Brazil. Lula's return gives the US a chance to send a different signal about the how it is choosing to relate to progressive governments across the region more broadly.
The White House, aware of the evolving geopolitical situation, moved rapidly to recognize Lula's victory. President Joseph Biden sent a Tweet to congratulate Lula for winning a "free, fair and credible election", and said that he "look[ed] forward to working together to continue the cooperation between our two countries in the months and years ahead."
Moving quickly to engage the President-elect before Lula was sworn into Office, US National Security Advisor Jake Sullivan flew to Brasilia in December 2022 to meet for two-hours with the incoming Lula and the incoming team. According to White House spokesperson, Karine Jean-Pierre: "We want to hit the ground running with that relationship... with Brazil."
Lula's Priorities in Washington
At their 'preparatory' meeting, Biden's National Security Advisor raised the democracies agenda in the Americas, framing it in terms of how Lula's victory contributed to strengthening democracy in the region, and the Administration representative emphasized the 'need to keep pushing to protect democratic values' in the region, such as in Venezuela. Sullivan discussed combatting climate change in region, and protecting the Amazon, and he tried to do some forward-signalling, raising the potential need for an international security force in Haiti.
Before leaving, the White House's Security Advisor emphasized the "importance of keeping open channels of communication between the two countries", "how the United States and Brazil can… work together…", and he "extended an invitation on behalf of President Biden for President-elect Lula to visit Washington", soon, after his inauguration.
Biden greeted Lula warmly at The White House in February 2023, and the two Presidents spoke about shared values in fighting climate change and protecting democracy. But there were differences of global approach and positioning that could not papered over.
The elephants in the room were China and Russia.
While Biden emphasized the need to "continue to stand up for democracy" and US officials want Brazil to join the NATO coalition to punish Russia for the war in Ukraine, Lula rejected sending arms to Ukraine (the one point of continuity with Bolsonaro, much to the chagrin of Western capitals), and he insists on putting the attention instead on securing a negotiated ceasefire and resolution to the war, with involvement from more neutral global players, particularly China – instead of further fuelling the conflict with weapons shipments.
Lula and Biden were more in synch on climate change, but Lula also raised the issue of combatting inequality. With respect to climate and environmental protection, one of the accomplishments of Lula's DC visit was that the US President said he would work with the US Congress on potentially providing "initial support" of US$ 50 million for a fund to protect the Amazon rainforest, started by Norway and Germany, and managed by Brazilian authorities. Biden also agreed to visit Brazil.
The Amazon Fund was established in 2009, at the end of Lula's first Presidency, with a donation from Norway. The Fund was aimed at reversing deforestation in Brazil and spurring sustainable development. Bolsonaro froze the Fund in 2019, after he took Office, but Lula has re-started it with support from Norway and Germany. Britain is now looking to join the fund. At the end of January 2023, Germany announced a new Euro 35 million (US$38 million) contribution to the Fund, as part of Germany's even larger pledge of Euro 200 million (US$217 million) environmental pledge to Brazil. So far, the Brazilian-administered Amazon Fund has received US$1.3 billion, since it was established.
A US contribution to the Amazon Fund would signal warmer ties between the Biden administration and the new Brazilian presidency after the somewhat frosty relations with the former Bolsonaro presidency. But the US$50 million is not guaranteed, it will need to be approved by the US Congress, and this could take a while. Even if it is approved, one could ask whether US$50 million is enough of a statement of support from the United States to send the message that 'America is back and as a reliable partner?' Or a sufficient contribution from the US to regain some of its diplomatic influence with the leading player in the Southern hemisphere of the Americas.
Brass Tacks
The focus of Lula's agenda in Washington was on the environment, support for democracy and human rights, according to Brazil's foreign ministry. Lula was accompanied on the trip to DC by the Environment Minister and his foreign policy team.
The United States is Brazil's number-two trading partner, and trade between the US and Brazil grew by 26 percent between 2021 and 2022, and foreign direct investment from the US to Brazil "in recent years" was at Real 1 trillion, or US$ 200 billion.
In follow-up to President Lula's DC trip, US Trade Representative Katherine Tai made a visit to Brazil to explore opportunities for more trade and investment ties between the two countries. Brazilian authorities reported that both sides are interested in translating the current situation into "greater opportunities to foster trade and investment [between Brazil and the US], encouraging the construction of more resilient supply chains." Brazilian authorities noted that both sides "identified" a "common interest in cooperation" in the area of green economy, renewable energies, and Brazilian officials "highlighted… green hydrogen" as potentially complementing the productive structures of both countries. Brazil also flagged its interest in tie-ups with US firms in strategic sectors such as semiconductors, robotics, health industries, steel, and equipment.
At the same time, the Lula administration is not putting all its eggs in one basket, it is also looking elsewhere to secure the economic fundamentals – especially to China – for technology cooperation and related investment in key future-oriented segments of the Brazilian economy.
The Lula administration has sized up the deeper reality of limited interest in Washington in moving rapidly on negotiations of more ambitious trade agreements or in making large-scale investments in the region. Skeptics challenge the Biden administration asking, 'what is the administration offering to Brazil to sway Lula and his administration, and make Brazil and other countries in South America less likely to trade with China and Russia?'
US Trade Representative Katherine Tai tries to counter the skepticism, describing the bilateral trade between the US and Brazil as "quite healthy, well-balanced and complementary", and suggesting that the two countries "already have very strong partnerships."
Tai further talks up the "vision for economic growth and development" that President Biden supposedly shares with President Lula. To quote Tai: "President Lula… has a mandate, in terms of dealing with the economy, to be sustainable, inclusive and resilient, so that's part of the alignment… between Biden and Lula's administrations." Moreover, "as we [USA] embrace a new kind of industrial policy, which is about investing in ourselves, we also see that as an important part of our trade policy."
Tai suggests that one of the concrete outcomes of her visit to Brazil in March 2023, in follow-up to President Lula's visit to the White House, was that she and Brazilian counterpart, Vice President and Minister of Development, Industry, Foreign Trade and Services Geraldo Alckim agreed to restart the discussions in the second-half of 2023, between the two countries to upgrade the Brazil-US "Agreement on Trade and Economic Cooperation" (ATEC) partnership. Tai instructed her USTR officials to be as "ambitious as possible."
Many observers point out, however, that despite the bon homme between Presidents Biden and Lula, their similar emphases on improving labour rights, environmental protections, and other areas of common interest such as the reform of the World Trade Organization and the UN Security Council, the greater thrust of Biden's economic policies focus mostly inward, on improving US competitiveness and strengthening US industries internally.
Protecting National Dignity
Where Lula does not see eye to eye with US politicians is on the development of fourth- and fifth-generation mobile technology (4G and 5G) in Brazil: where Huawei is the main supplier.
Huawei is barred from providing new technologies to the United States, where the US government has declared the company a threat to national security.
The Trump administration pressured the previous Bolsonaro government to ban the use of Huawei equipment in Brazil's 5G network, and Bolsonaro considered it, but he ultimately dropped the idea due to domestic lobbying by phone carriers who are already heavily invested in the more cost-effective (cheaper) Huawei equipment.
The US government has warned that association with the production of Chinese microelectronics would not be welcomed and could force the US government to take measures that could negatively affect Brazilian plans to produce semiconductors amid the current global shortage.
Despite Washington's attempts to discourage association with China, Brazil has decided not to follow the path of Australia, Britain, Canada, and the US in the 'Five Eyes' intelligence network, and a number of Western European countries, including Germany most recently. Rather, Brazil under Lula's lead is not only not banning Huawei but pursuing Chinese technology and investment to develop the semiconductor industry in Brazil.
In the area of semiconductors and telecommunications technology, the new digital economy, international currency use, and other key areas of the Brazilian economy, Brazil under the Lula Administration is pursuing strategic investment from China, and trade in strategic areas with its BRICS partners, China and Russia.
At the same time, the Lula administration is saying that Brazil is also open to investment from US firms in semiconductors and green economy, if the US companies are interested (?). But for the DC trip, Lula focused his attention on leveraging the US for financial support for the Amazon Fund, along with new contributions from Germany, Norway, Britain, and other Northern countries.
In brief, the Lula administration is taking a mixed strategic approach in managing its relations with the Superpowers and other Great Powers, that consists of varying degrees of BRICS alignment, as well as cooperation with the US where possible and useful for Brazilian strategic objectives under Lula's lead. It can be labelled, as astute colleagues have called it, 'active non-alignment'.
Celso Amorim, Lula's most senior foreign policy strategist, and former foreign minister, says that Brazil cannot afford to take sides in the growing tensions between China and the US.
Amorim pushes-back against the US warnings about associating with China saying, "I don't pay attention to [such] messages. If the US wants, they can propose bigger and better conditions and that's it, and we will choose theirs. We have no preferences for a Chinese semiconductor factory. But if they offer good conditions, I don't see why we refuse. We are not afraid of the big bad wolf."
Amorim added that Brazil (i.e. the Lula administration) does not see the world divided between China and the US, and will not adopt an ideology from either of them, be it "international communism or the war of democracies against autocracies."
Lula's foreign policy adviser underscored that Brazil is grateful for the US support for its democratic processes, which according to Amorim, was threatened by supporters of Right-wing predecessor Jair Bolsonaro. But, he emphasized, "I cannot condition where I am going to buy a chip, or something else, to these values. In fact, the chip is not impregnated with these values, it is value free."
President Lula and his advisors, including Celso Amorim, are not geostrategic neophytes.
Brazil's leaders are making sensible moves to protect their country's national interests and strategic autonomy, their national well-being, national values – and not to be forgotten, the dignity of the country as a sovereign nation and people.
Gregory T. Chin, York University and Mayling Birney Global Scholar, 2022-2023, The London School of Economics and Political Science.
Image: thierry ehrmann via Flickr (CC BY 2.0)