Xi Jinping sets out Plans to make China Great Again
Xi Jinping sets out Plans to make China Great Again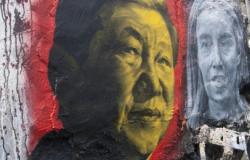 As Xi Jinping takes up a second 5-year term, Jinghan Zeng explores his plans to make his nation great again.
In 1793, in his letter to Britain's King George III, China's Qianlong emperor rejected all the British requests to improve the state of trade between England and China. After all, the Middle Kingdom "possesses all things in prolific abundance … there is no need to import the manufactures of outside barbarians". Half a century later, China was defeated by Britain in the Opium Wars, and started to rethink its place in the world. Ever since, Chinese elites have been searching for answers to the same question: how to make China great again?
The Communist party in China has always claimed that the answer is communism – in more recent years, "socialism with Chinese characteristics" – and that the party is the only force capable of building and maintaining that order. This claim has been driven home as strongly as ever at this year's 19th party congress, an important meeting of the party that only happens once every five years.
The Chinese president, Xi Jinping, inaugurated the congress with a three-hour-and-20-minute opening speech. His message was clear: a confident China is coming back to claim its rightful place of the world and find back the past glory of Chinese civilisation.
The speech was striking for its sheer ideological confidence. The party has always set great store by ideological and theoretical innovation, and Xi is clearly intent on continuing the tradition. His preferred framing, "socialism with Chinese characteristics for a new era", is supposedly the new great ideological direction, a successor to the party's past guiding philosophies: Mao Zedong Thought, Deng Xiaoping Theory, Three Represents, and Scientific Outlook on Development.
So far, so traditional: another (somewhat dull) ideological brand for the party's plans. But Xi's speech also issued a politically urgent appeal to the general public: to be more confident about the current one-party system.
Harmonious and beautiful
According to Xi, China will push for political system reform and develop China's socialist democracy, but it will never "copy the foreign political model" of Western liberal democracy. Almost every party congress emphasises this point, but this year, the party is driving it home as confidently and assertively as ever.
Chinese state propaganda consistently warns that were Western liberal democracy imported to China, it would only drag the country into chaos and instability. As far as the Chinese authorities are concerned, Donald Trump's rise to the presidency in the US and the chaos of Brexit in the UK are glaring examples of democratic failure, and they make excellent grist for the propaganda mill.
Xi and the party are confident that the shifting international landscape is also in China's favour, perhaps more than ever in modern history. In a US-dominated unipolar world, China never had the space nor the capacity to realise its potential as a global power. But even before the rise of Trump, China had by some measures become the largest economy in the world, and it's long been perceived as the next superpower. Now, the power gap left by America's global retreat under Trump will only elevate China's role in the world order.
Now this opportunity has presented itself, Xi is not shying away from spelling out his ambitions. From 2020-2035, he aims to achieve the "basic modernisation of socialism", with clear economic, political and environmental goals; from 2035 to the mid-21st century, those goals will be further pursed to make China a "world leading" socialist power – "prosperous, democratic, civilised, harmonious and beautiful".
In his speech to the congress, he also announced a more specific goal: China will continue to develop a strong army. The word "military" (jun) appeared in Xi's speech 86 times, more than ever before. According to Xi's speech, China will complete the basic modernisation of its army in 2035, and by the mid-21st century, it will boast a world-class military under party command.
On this front, China doesn't have far to go. Its military budget, after all, is already the second largest in the world. But Xi's plan is much more ambitious: he wants an army that can deliver military victories, and that cannot be achieved by economic resources alone.
To some extent, the party has already achieved its goals by inspiring domestic nationalists who consider a strong military force crucial to prevent a return to China's centuries of humiliation. Over one-and-a–half centuries after the defeat of the Opium Wars, China are still looking for the way to make it great again. The party is asking for another three decades' monopoly on power in exchange for reviving the Middle Kingdom by the mid-21st century - about two centuries after the Opium Wars. And it might just have convinced the Chinese people that it is the only force that can conceivably make that happen.
Dr. Jinghan Zeng is Deputy Director of the Centre for Politics in Africa, Asia and the Middle East (AAME) and Senior Lecturer in the Department of Politics and International Relations at Royal Holloway, University of London. He previously taught at De Montfort University and University of Warwick. He is also an Associate Fellow in the Centre for the Study of Globalisation and Regionalisation at the University of Warwick and a Fellow of the UK Higher Education Academy. He holds degrees from the University of Warwick (PhD, May 2012- April 2014) and the University of Pittsburgh (MA, 2011). His research lies in the field of Chinese politics with more specific interests in domestic politics of China's rise. He is interested in how China perceives its role and the impact of domestic politics on this perception. He is the author of The Chinese Communist Party's Capacity to Rule: Ideology, Legitimacy and Party Cohesion (2015). His academic papers have appeared in Journal of Contemporary China, International Affairs, JCMS: Journal of Common Market Studies, Contemporary Politics, Australian Journal of International Affairs among others. He frequently appears in the media, both international and national, including the BBC, ABC Australia, Al Jazeera, Russia Today (RT), China Global Television Network (CGTN) and the Danish Broadcasting Corp. He has written op-ed articles for The Diplomat, BBC(Chinese), The Conversation, Policy Forum among others. Before his academic career, he worked for the United Nations' Department of Economic and Social Affairs in New York City.
This post first appeared on:
Credit Image: thierry ehrmann via Flickr (CC BY 2.0)