"There can be No Peace Without Justice in Land Rights"
"There can be No Peace Without Justice in Land Rights"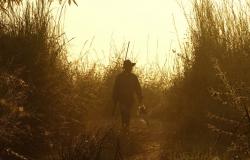 The second in the Global Leadership Initiative's series of blogs form the Global Land Forum.
Despite being on the global development agenda for several decades, land restitution is still owed to many of the 260 million Indigenous Peoples across Asia. Government-initiated redistribution of land – also known as agrarian reform – is one way that land restitution can be achieved. Attempting to deal with past land injustice along with a new wave of corporate land grabbing, the Indonesian government recently initiated a flagship agrarian reform program. Through this program, the government says it will return control over large areas of land to Indigenous and other rural communities. Yet, some land activists in Indonesia question whether this program will truly serve the interests of landless peasants and Indigenous peoples.
Given Indonesia's new agrarian reform program – as well as similar land reform programs underway across other parts of the world – agrarian reform was a key topic of discussion during the first day of the 2018 Global Land Forum in Bandung, Indonesia. An emphasis was placed on learning from the failures and successes of past attempts at agrarian reform in Asia with the goal of ensuring that forthcoming land reforms respect the land rights of Indigenous and other rural communities.
Peace was a common theme that emerged across the day's discussions on agrarian reform. Some reported that the need for land reform was urgent in light of growing land-related conflicts in their home countries, declaring: "Without global land reform, there will be no global peace" (Aneesh Kumar, Global Land Forum, Bandung, 2018). Others stressed the need for transparent dialogue and open consultation around agrarian reform, arguing: "Land reform is about building peace. It is about building justice" (Michael Taylor, Global Land Forum, Bandung, 2018).
Historically, agrarian reforms have often been linked to conflict and violence towards landless peasants and Indigenous peoples. For example, Indonesia's previous experiences of land reform failed to respect the rights of Indigenous and other rural communities and, consequently, created conflict between rural land users and state forces. For many attendees of the Global Land Forum, agrarian reform was seen as necessary for creating more peaceful societies, but also recognised as a potential instigator of new conflict if not implemented carefully.
Towards the end of the first day of the Global Land Forum, it was announced that a presidential decree on agrarian reform in Indonesia has been signed. A clear message from attendees of the Global Land Forum emerged in response. This messaged centred on the need to ensure genuine agrarian reform and peaceful implementation. Outside the conference venue, protesters exercised their right to gather peacefully, calling for just and genuine agrarian reform as well. The voice of both groups will be important moving forward in order to ensure that agrarian reform in Indonesia contributes to peace and land justice for peasant farmers and Indigenous Peoples.
(Title quote: Tony Quizon, Global Land Forum, Bandung, 2018)
To read more from the team of GLI policy analysts at the GLF, please click here.
The student team comprises Jessica Burrows, Anwesha Chakraborty, Rebecca Claydon, Anna Fish, Bastian Harth, Calvin Kumala, Zuzana Majcova and Robyn Stewart. They are joined by Dr Charis Enns from the Department of Geography and Dr Philipp Horn from the Department of Urban Studies."