Osaka – the Host with the Most?
Osaka – the Host with the Most?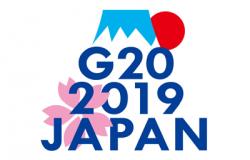 International Media Centre – G20 Osaka Summit. Japan's second city displays a distinct identity and culture and is always keen to extol its virtues to anyone who is listening. However, overcoming "second city syndrome" by securing global attention and stepping out of the shadow of a dominant capital city are genuine challenges for places like Osaka. To this end, they often regard the opportunity to host a mega-event, whether it be sporting or diplomatic, as a valuable opportunity in their branding strategy. However, Osaka has a mixed historical record in securing the role of host.
On the sporting side of the ledger, Osaka defeated its rival city of Yokohama to become the Japanese representative bid to host the 2008 Summer Olympics. It competed against Paris, Istanbul and Toronto but ultimately lost out to its Chinese rival, Beijing. As regards diplomatic mega-events, Osaka was frustrated in its attempts to secure the 1993 G7 Summit and 2000 G8 Summit, losing out to its traditional rival Tokyo and the dark horse of Okinawa respectively. It was, however, chosen to host the annual summit of the Asia-Pacific Economic Cooperation forum in 1995. Now it has the honour of hosting Japan's first G20 summit.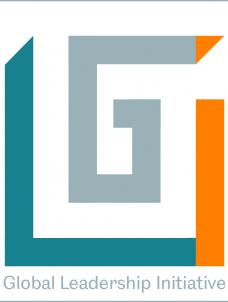 Despite a lack of concrete evidence, the perceived importance and potential benefits of hosting global summits are clearly difficult to erase. The Scottish Executive commissioned a report at the end of 2005 to try and establish the economic impact of having hosted the G8 summit in Gleneagles early that year. This report concluded that Scotland had benefited from "unprecedented media coverage" as a result of hosting the summit and was cautiously optimistic that the country's profile and reputation would continue to rise and provide the platform for a range of economic opportunities. However, hosting a summit can be a double-edged sword. Okinawa experienced a decrease in the number of tourists and associated revenue in the year it hosted the G8 Summit. It can also be deeply damaging to the host's reputation when things go wrong. Protest is not uncommon at global summits but both the 2001 G8 Summit in Genoa and the 2009 G20 Summit in London became synonymous with violence, heavy-handed policing and tragedy. No doubt the Japanese government will make every effort to ensure a peaceful and secure summit.
So, although every effort will be made to prevent anything going wrong and the local organizers have provided a series of complementary local tours for journalists that will show the surrounding Kansai region in its best light, the opportunities for Osaka to market itself effectively appear to be limited. By carrying the slogan "G20 2019 Japan", the official logo for this year's G20 makes no specific reference to Osaka and instead stresses the series of leaders' and ministerial meetings that will take place across the country, constituting Japan's G20 Presidency. The iconic imagery of a rising sun, Mount Fuji and cherry blossoms is equally generic. This seems a peculiar decision considering that on the previous occasion Japan hosted a global summit – the 2016 G7 Summit in Ise-Shima – the name of venue where the leaders met was prominent displayed within the logo and even a summit mascot that highlighted the local tradition of pearl fishing was created.
Osaka will host the World Expo in 2025 providing a chance to relive the glory of 1970 when it became the first Asian city to host a world's fair and successfully project a futuristic image to the outside world. Osaka's position as a global city will be centre-stage on this occasion and it may well prove to be a better bet than this week's G20 to make the wider world aware of what Osaka has to offer.
G20 Team: Christopher Adedigba, Matthew Bishop, Hugo Dobson, Tamar Hosking, Jack Moss, Laura Prieto, James Snowden, Emily Steers, Hannah Storer, Sovra Whitcroft and Rae White – Global Leadership Initiative, University of Sheffield.