Watch out Macron, Abe has his eyes on Trump
Watch out Macron, Abe has his eyes on Trump
International Media Centre – G20 Osaka Summit. The G20 Osaka Summit could play host to the blossoming of a love triangle that nobody asked for, with Emanuel Macron and Abe Shinzō flexing their diplomatic muscles in the direction of Donald Trump.
Bromances in international relations are neither new nor necessarily benign. From the controversial moment between Vladimir Putin and the Saudi crown prince Mohammad bin Salman during the 2018 G20 Buenos Aires Summit, to Tony Blair's tireless efforts at cultivating a special relationship with Bill Clinton and George W. Bush, these relationships are globally significant. Blair's connection with Clinton through their ideological alignment to Third Way politics is the stuff of bromances (despite, or possibly because of, an ongoing in-joke about bananas). This affection is rivalled by his relationship with Bush, the former US President's dismissal of diplomatic normalcy with the greeting "Yo, Blair. How are you doing?" reveals an authentic rapport between the two leaders. Their spark was sustained at the 2002 G8 Kananaskis Summit in Canada with an impromptu gym date, and it was later solidified by joint military interventions, because as they say  "couples who war together, stay together".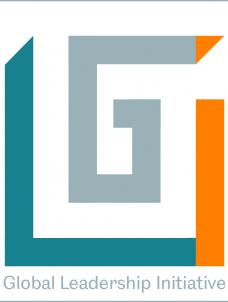 If Trump and Macron were to update their relationship status they would probably say: "it's complicated".  At first it seemed that Macron's former years at the investment bank Rothschild finally gave Trump a friend in the midst of frenemies, their closeness being evidenced by Trump's willingness to engage in  "dandruff diplomacy" with his French counterpart. However, global warming is not only wrecking the planet, but also relationships, as this bromance has hit the proverbial ice cap as a result of Trump pulling the United States out of the Paris climate agreement. Despite Macron sending the American President a new friendship tree, it is fair to say that he and Trump are firmly on a break.
Trump's most recent state visit to Japan saw Abe take  "hug diplomacy",  which involved recommending Trump for the Nobel Peace Prize, to the next level. The US President was centre-stage in celebrations marking the Japanese imperial transition: his  imperial banquet with Japan's new emperor Naruhito distinguished him as the first leader to meet the influential Japanese figurehead. The "super like" button in international diplomacy was shamelessly pressed by Abe, he proudly invited Trump to present the bald eagle-designed "Trump Cup" to the winner of the first sumo tournament of the new imperial era. These conspicuous acts of flattery are part of a sustained wooing of Washington by Tokyo. The Japanese Prime Minister's most recent visit to America saw him and Trump further connect over their love of golf. This visit was sealed with a couple's dinner where both leaders were joined by their wives in the White House to celebrate the First Lady's 49th birthday.
The effectiveness of this approach is yet to be determined, but  Trump's tweet to confirm a postponement of bilateral trade negotiations to settle the US$68 billion trade deficit with Japan until after the Japanese Upper House election in July can be viewed as a success. However, the Commander-in-Chief's capriciousness is highlighted in his description of recent North Korean missile tests as "small weapons, which disturbed some of my people, and others, but not me". Such comments show great ambivalence to the proximate threat posed to Japan by a strengthening of North Korea's military capabilities.
It is clear that Abe is attempting to speak the language of informality in which the "commander-in-tweet" is well versed.  The power of this strategy is epitomised by the influence of Blair's "sofa government" upon Britain's decision to enter the Iraq War. The threat posed by such informality is showcased in Trump's unique approach to policy making. His insistence upon withdrawing all US troops from Syria was allegedly inspired by the popularity of the policy on Twitter. This wild approach to governance can only energise Abe in his pursuit of intimate relations with the unpredictable US President. America's unrivalled economic strength is confirmed by a GDP of US$18 trillion, which accounts for almost a quarter of the global economy, and it is upheld in military spending of US$649 billion in 2018, which is more than the next seven countries combined. It is no wonder that Abe is vigorously swiping right for America.
G20 Team: Christopher Adedigba, Matthew Bishop, Hugo Dobson, Tamar Hosking, Jack Moss, Laura Prieto, James Snowden, Emily Steers, Hannah Storer, Sovra Whitcroft and Rae White – Global Leadership Initiative, University of Sheffield.
Image credit: thierry ehrmann via Flickr (CC BY 2.0)