Carlos Ghosn: The Fly in the Abe-Macron Ointment?
Carlos Ghosn: The Fly in the Abe-Macron Ointment?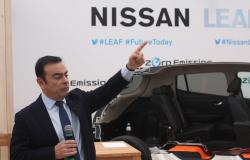 International Media Centre – G20 Osaka Summit. When Carlos "Le Cost Killer" Ghosn, the French-Brazilian-Lebanese national and fearsome CEO of the Renault-Nissan alliance, touched down in his private jet at Tokyo's Haneda Airport on 19 November 2018, he found a team of Japanese prosecutors awaiting his arrival. Initially arrested over allegations of underreporting his pay (approximately five billion yen between 2011 and 2016), he has since become an unwilling participant in what has been labelled Japan's "hostage-based justice system".
Over the course of the past eight months, Ghosn been released and repeatedly rearrested for a litany of different charges. This is a ploy commonly used by prosecutors to detain a suspect over an extended period in order to extract a confession, known in Japanese as bekken taiho, and described by former judge Kenzo Akiyama as tantamount to "psychological torture". After spending 130 days in solitary confinement, the once-towering tycoon is currently on a hard-won US$4.5 million bail, residing in a court-appointed apartment in central Tokyo, with an Orwellian-style camera fitted to monitor his every move, and strict rules prohibiting him from seeing his wife. He has yet to be found guilty in court.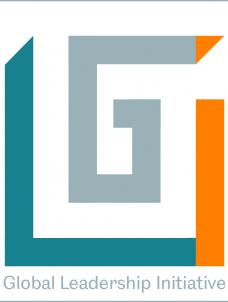 This week, Osaka welcomes leaders from around the globe for the 2019 G20 Summit with a fanfare of anime, novelty robots, and delicious food. But, as Japan begins its new "Reiwa era", could the lingering case of Carlos Ghosn's prolonged detention disturb the "beautiful harmony"?
On Wednesday, French President Emmanuel Macron, arrived in Tokyo to become the second world leader to meet the new Emperor of Japan, Naruhito. During his bilateral meeting with Japan's Prime Minister Shinzo Abe ahead of the summit, Macron flirted with the potentially divisive Ghosn affair.  Although expressly stating "it's not up to the French president to interfere publicly in a judicial case", he nevertheless made a point of the fact that in 1999 it was a Ghosn-helmed Renault that had saved Nissan from bankruptcy. This is a feat that gained him a cult-like following in Japan, with action figures being produced in his honour.
But, Japanese perceptions of Ghosn have U-turned since then. His ruthless management style and now-infamous intolerance for incompetence, which saw him cut more than 20,000 jobs, diminished any semblance of popularity in which he once basked. Compounding Ghosn's mercurial persona is the broader mistrust of Renault among Nissan board members since the French state increased its stock in the company in 2015, making it the most powerful shareholder and a source of considerable influence over the alliance. 
As the eyes of the world fall on Osaka, pressure is being applied on the French President, with Ghosn's wife publicly calling on Macron to utilise his relationship with Trump to leverage Abe into respecting her husband's right to be presumed "innocent until proven guilty". Ghosn's lawyer has also resorted to likening his treatment to "the return of Japan Inc." – the post-war system where the country was closed to foreigners and the rest of the business world – insinuating that his client's gaijin racial profile is the determining factor for his lengthy, rights-breaking detention.
Wednesday's meeting saw Abe and Macron strain themselves to preserve a veneer of confidence in what has quite clearly degenerated into a power struggle between Renault and Nissan since Ghosn's arrest. Macron told Tokyo reporters following his meeting with Abe that "nothing in this situation justifies that we change the rule of governance or the shareholdings" of the Renault-Nissan alliance, urging the media to "stop creating instability". The pair were also quick to affirm their mutual commitment to combating major international issues such as climate change, the ongoing China-US trade war, and the risk of the Iranian nuclear situation spiralling out of control. 
However, against a backdrop where the Franco-Japanese auto alliance seems to be internally haemorrhaging and Ghosn's lengthy detention is shining a global spotlight on the alarming human rights gaps within the Japanese criminal justice system, it is difficult to see how the Abe-Macron relationship will move beyond anything other than frosty over the course of this year's G20.
G20 Team: Christopher Adedigba, Matthew Bishop, Hugo Dobson, Tamar Hosking, Jack Moss, Laura Prieto, James Snowden, Emily Steers, Hannah Storer, Sovra Whitcroft and Rae White – Global Leadership Initiative, University of Sheffield.
Image credit: Norsk Elbilforening via Flickr (CC BY 2.0)