Come Dine With me… or Don't: The Japanese Edition
Come Dine With me… or Don't: The Japanese Edition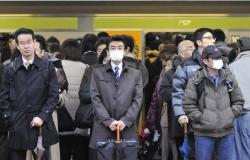 International Media Centre – G20 Osaka Summit. "One of the easiest and most effective ways to understand a culture is through its food", said Yoshiko Nishihama, owner of Nishi, a Japanese import shop in Zurich. This is clearly well-understood by the organisers of the Osaka G20, who have put great effort into promoting the local cuisine, including hiring the chefs from Aizuya – the restaurant rumoured to have invented takoyaki (octopus balls).
Japanese cuisine is world renowned, and deservedly so. There are many images that come to mind when someone says "Japanese restaurant" - perhaps a sushi chef, a customer slurping ramen or a five-million yen Wagyu beef steak. But dig beneath the novelty of the sashimi selection and crispy tempura and there lies a more sombre truth about Japanese restaurant culture. In fact, the hospitality sector reveals a great deal about some of the wider societal issues facing the working population.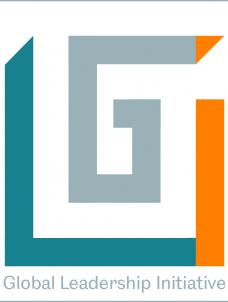 Japan ranks third in the world for GDP and boasts one of the highest salary rates in Asia, but this impressive development is inevitably felt by the Japanese population driving this growth. For those that work in the big cities, it is not uncommon to have a two-hour commute, work an eleven-hour day, and return home late at night. Particularly prone to this non-existent work-life balance are the "salarymen" - a colloquial term for white-collar office workers that constitute a substantial proportion of Japan's middle class.
In fact, overtime is such an accepted practice in Japanese society, there exists a word to capture the act of working oneself to death. The term karoshi was coined in 1970, implying the entrenched nature of the issue in Japanese society. However, recent international recognition of karoshi deaths has resulted in a movement against excessive working culture, which has gained notoriety even in Japanese government policy circles. However, the trend remains prominent and is reflected across the restaurant trade.
The live-to-work mentality becomes increasingly clear when you dine in restaurants in Japan, as we did recently at a local chain in Osaka. Searching for somewhere to eat, we found it difficult to find places that accommodated large groups, with the typical set-up favouring individuals coming in for a quick bite. On the other end of the scale, it was surprising how lively and group-based the drinking scene is in Japanese bars, commonly called izakaya. Social groups are often comprised of work colleagues heading to the izakaya to blow off steam after a hard day in the office.
Although drinking is perhaps more of a social activity, dining alone in the country is popular for several reasons. These include having small apartments with few cooking amenities, the expense of supermarket produce in contrast to restaurant meals, and restaurants wanting customers to shut out distractions and focus on the meal. An example of this is ramen restaurant Ichiran, which has three-walled booths separating each customer with the aim of reducing the social aspect of eating out, in favour of concentrating exclusively on the food in front of them. However, according to a 2018 report approved by the Japanese government, when asked about the reasons behind eating alone the answers related back to wider societal issues. Of those surveyed, 35.5% said they'd prefer not to eat alone, but did not have enough time to fit in with others' schedules.
Despite these issues, it's clear that some people prefer eating alone, especially in Japan where meals can be very cheap. Of course, not everyone in Japan experiences the intensity of city office culture, and in fact many people eat alone out of choice. Dining for one is efficient, you can appreciate your food with fewer distractions, and you are in complete control of where you go and what you eat. Eating alone has many advantages, but would it be so prevalent in Japan if it wasn't a necessity for so many?
G20 Team: Christopher Adedigba, Matthew Bishop, Hugo Dobson, Tamar Hosking, Jack Moss, Laura Prieto, James Snowden, Emily Steers, Hannah Storer, Sovra Whitcroft and Rae White – Global Leadership Initiative, University of Sheffield.
Image credit: Alexis Lê-Quôc via Flickr (CC BY-SA 2.0)