Who is Making Innovation Policy, and How Does that Shape our Future?
Who is Making Innovation Policy, and How Does that Shape our Future?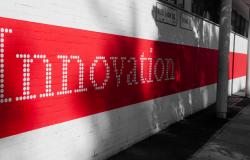 National innovation strategies are of crucial importance. They determine the types of innovation that are prioritised and funded. But who is deciding which innovations we should push, and how? We draw on two forthcoming studies – one across 24 European innovation agencies and the other across East Asia's 10 leading economies – to offer insights into who is making innovation policy, and to make the case for placing this line of research on the global policy agenda.
In November 2018, Singapore appointed its first-ever Government Chief Digital Technology Officer. Shortly after taking up the post, Chan Cheow Hoe said that he would be encouraging civil servants to think of citizens as their 'customers' when developing digital services, and highlighted the need for government policymaking to embrace 'agile' management techniques more commonly associated with software development.
This shift in approach is perhaps unsurprising. Mr. Chan received an MBA from Wharton Business School in the United States, and then worked at the investment bank Citi and management consultancy firm Ernst & Young before taking on his role in government. But it raises interesting questions about whether and how the backgrounds of innovation agency leaders are influencing the design and implementation of policy.
We currently know very little about the people and organisations who make decisions about the billions spent every year on research and innovation by governments around the world. They have the power to shape what gets funded and how, but who and what shapes them? How do their educational and professional experiences, networks, values and mindsets affect the way that national innovation systems and priorities evolve?
To investigate this question of "who is making innovation policy", two new research projects are looking at the backgrounds of innovation policymakers in East Asia and Europe. Here, we share some emerging findings, and reflect on their implications for the future of innovation policy institutions.
Who is shaping innovation policy priorities in East Asia?
In some areas of policy, we have a solid understanding of the educational backgrounds of those in charge, and the policy decisions this can lead to. For example, academic studies on capital account liberalisation find that emerging market finance ministers implementing these policies have frequently studied economics at the University of Chicago and other universities well known for their neoliberal tendencies.
Could similar dynamics be affecting the field of innovation policy? Forthcoming results from a 2018-19 study led by one of this article's authors (Robyn Klingler-Vidra), which mapped out and analysed the educational backgrounds of senior innovation policymakers across East Asia's ten largest economies - China, Hong Kong, Indonesia, Japan, Korea, Malaysia, Philippines, Singapore, Taiwan, and Vietnam - suggests that this may well be the case.
The study found that at the undergraduate level, innovation policy leaders overwhelmingly studied in their home country, whereas graduate studies are more typically done abroad, particularly in the United States. It found variation across countries, but for the most part, East Asia's innovation policy leaders do not necessarily have advanced technology degrees. In Singapore and Hong Kong, many hold MBAs (from American business schools), while social science degrees are top in Japan and Korea. In China and Taiwan, technologists and physicists with PhDs are primarily in charge.
These initial findings invite the question of whether countries with a majority of policymakers with advanced technical degrees are more likely to focus on building indigenous innovation capabilities – such as the flagship Made in China 2025 policy – than those whose innovation leaders primarily have business degrees and may be more focused on building startup ecosystems. Follow-up longitudinal research to be carried out over the next few years will explore this question - and its ramifications - in more depth.
Innovation policymaking in Europe
Another study carried out in 2018-19 by Nesta in collaboration with the TAFTIE network of European innovation agencies has explored the educational and professional backgrounds as well as the skills of the staff who work in these institutions.
A survey of 24 agencies found that more than half of the staff of most of these institutions have a postgraduate degree, while fewer than a quarter have other types of qualifications (such as MBAs, medical or engineering degrees). Among those agencies that collect data on the content of these qualifications, a tendency to employ staff with a background in the social sciences (such as economics, law, anthropology or psychology) was observed.
In terms of professional experience, most TAFTIE agencies employ individuals with prior experience of working in government or for academic and research organisations. Many also have staff with a background in industry or high-tech sectors, and are actively recruiting to bring in more people with this kind of expertise in order to provide services that are more tailored to innovators' needs.
With respect to other competencies, few European innovation agencies currently employ staff with data skills, design backgrounds or expertise in strategic foresight, although most identify these as being important skills to recruit for in the future. These findings chime with other research on the skills and competencies that public policymakers require to become more experimental and innovative.
New challenges and opportunities require new ways of working
In recent years, national innovation agencies around the world have assumed a portfolio of responsibilities that go beyond providing grant funding for research and innovation projects. Many now offer a broad range of advisory and support services, and some play a role in driving forward ambitious societal missions and international collaborations, while others are charged with encouraging entrepreneurial ecosystems. These modes require distinct skills and means of organising. The staff of innovation agencies will need different competencies in order to be innovative themselves, and to be able to advise on business plans, technological advances, and so on.
By knowing more about the backgrounds of the individuals leading innovation policy institutions, we can better understand the different ways in which innovation systems and priorities are evolving. We can also explore important strategic questions. Do innovation policymakers have the skills and expertise that is appropriate for the problems they are trying to solve? Will this mix of individuals have diverse perspectives and challenge each other in a constructive way, or will they foster a form of 'groupthink'?
Once we can answer these questions about the who, then we can get smarter about the how: the strategies we use to build the future skills, capabilities and sets of partnerships that we need in order to create inclusive, locally-relevant and cutting-edge innovation policies.
Alex Glennie is a Principal Researcher in Inclusive Innovation at Nesta, the UK's innovation foundation. Her work focuses on developing new ideas to build more inclusive innovation systems and she is the author of How Innovation Agencies Work and How Inclusive Is Innovation Policy, among other reports.
Robyn Klingler-Vidra is Senior Lecturer in Political Economy in the Department of International Development at King's College London, where she research focuses on innovation and venture capital policy in East Asia. She is the author of The Venture Capital State: The Silicon Valley Model in East Asia and led a 2019 Innovate UK-funded study: Global Review of Diversity and Inclusion in Business Innovation.
Image credit: Boegh via Flickr (CC BY-SA 2.0)