Defending the Defenders: What Needs to be Done?
Defending the Defenders: What Needs to be Done?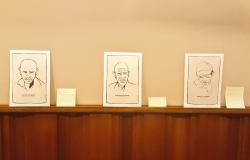 Hanging along the corridors are the portraits of the fallen land and environmental warriors who continued to fight bravely despite the serious threats and repercussions that loomed over their heads.  Their portraits serve as a stark reminder for every single one of us for the crimes and the cruelties committed by powerful state and private actors in various parts of the world. Despite continuous attacks and media campaigns aimed at defaming and discrediting their acts, our valiant defenders carried on the struggles and sparked a new community resilience mechanism that successfully inspired the new generation of defenders to fight back against intimidation, assault and arbitrary detention.
Scores of land right defenders every year pay the price for defending others' rights. In 2017 alone, there were 197 defenders who were killed from defending community lands from global expansion and consumption that slowly encroaches the lives of many indigenous people. Consortium for Agrarian Reformation Indonesia (KPA) has indicated that many defenders, especially those in Indonesia, face threats from governmental and corporate bodies, including acts of aggression, defamation, judicial harassment and, the worst of all, murders. In Indonesia alone, 117,054 farmers were violated in 2017. Throughout 2017, 13 Indonesians were killed and 6 were shot due to agrarian conflicts. As many as 369 farmers were detained and punished severely.
While many of the crimes done towards defenders are committed by private companies or the security forces of private companies, there are other key players that are responsible for this problem. Despite the primary responsibility of the state to respect and safeguard the rights of every member of their community, the government itself, acting under the influence of economic interests, takes part in perpetuating egregious and unacceptable treatments towards their own people.  Worst yet, state apparatus such as the Indonesian National Armed Force and Indonesian Police Force have a tendency to take sides in seeing the disputes that often result in peasants, fishermen and local communities being the victims due to unfair legal system. Police officers are in fact still a frightening specter to see for communities living in conflicted areas as they are the main actors behind the acts of brutality and arrests experienced by the people.
Land and environmental defenders will only be able to continue their activism when various actors play an active role in preventing attacks against them as well as protecting those who are at risk. Thus, it is imperative to tackle the root cause of violence against environmental defenders by securing genuine agrarian reform for those who need it the most. Agrarian reform means combating impunity and corruption within the government, securing and respecting tenure rights and defending the rights of those who are affected. No business projects shall be undertaken without free, prior and informed consent (FPIC) of the local indigenous people at every stage of the process. There must be a meaningful and informed discussion and participation between all the actors - government, private sector and local communities - in order to achieve compromise and the best solution for everyone.
NGOs and the media also play a huge role in bringing remedies to those who are already affected by threats. Investigative journalism plays a crucial role in speaking out and raising awareness of the cold and grim reality of environmental struggles. Media outlets can create a channel that brings justice to those who carry out the threats. Finally, implementing protective measures for at-risk defenders and giving harsh sanctions for those responsible for attacks will deter future threats and dissuade possible aggressors who fail to recognise, support and protect the rights of the defenders.
To read more from the team of GLI policy analysts at the GLF, please click here.
The student team comprises Jessica Burrows, Anwesha Chakraborty, Rebecca Claydon, Anna Fish, Bastian Harth, Calvin Kumala, Zuzana Majcova and Robyn Stewart. They are joined by Dr Charis Enns from the Department of Geography and Dr Philipp Horn from the Department of Urban Studies.