A Summit of Two Halves
A Summit of Two Halves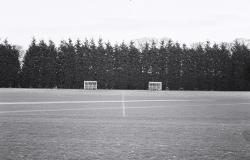 International Media Centre – G20 Buenos Aires Summit. For Argentina, November began with baited breath. It was to be a month that would go down in history, hosting an event the likes of which had never been seen before in the country, and which would echo down the generations. No, this wasn't the G20, but a football match. The Copa Libertadores final between River Plate and Boca Juniors has been widely described as one of the biggest football matches in history, with even Vladimir Putin planning to attend. Dubbed 'La Finalísima', the winner will have eternal bragging rights in a historic rivalry reflecting class distinctions across Buenos Aires. But with the eyes of the footballing world firmly on Argentina, passion turned ugly, hospitalising several Boca players and rendering the match unplayable.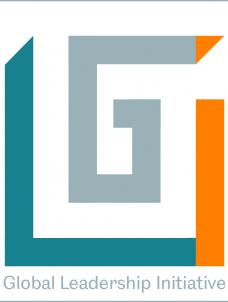 This leaves the G20 summit in a strange position. The city hasn't reacted with the same passion – or anger – it showed over La Finalísima. 'Like all Argentines, I'm interested in the game,' Buenos Aires resident Rosa Zárate told Pagina Siete. 'The G20, what do I know?' And so, as the world leaders descend upon Buenos Aires, the atmosphere is something of a subdued disappointment. Reports prior to the game were of a city of colour, club shirts and spontaneous chants, but for now none of that is evident. There is the occasional splash of a yellow and blue Boca shirt, a red and white River flag hanging from a balcony, but there are no signs that such an important match was ever going to happen at all. At a pivotal moment for Argentinian club football a small group of fans let the nation down, and with the world's media focusing firmly on Argentina throughout the G20 the ramifications stretch much further.
Critics of Argentina's presidency have dug out Security Minister Patricia Bullrich's ill-judged tweet about the match. 'We're going to have the G20 summit,' she said. 'So the Boca River clashes seem pretty minor to that'. But if the security services can't protect Boca Juniors players from a bunch of over-zealous football fans, how can they be expected to protect the world leaders?
Security concerns with this summit are nothing new, as seen in two attempted bomb attacks earlier in November. However, following the incidents around the football match, the competency of the Argentinian police has been intensely questioned. For the security services, the solution appears to be total shutdown. Residents have been told to leave the city during the summit and all public transport has been cancelled as over 22,000 security officers are drafted in. What was, just a week ago, a city of bustling colour and sporting passion has been turned into a city stood still, police clad in riot gear dotted among the tree-lined streets.
The shadow of La Finalísima looms large, and a strange parallel can be drawn between the football match and the summit. Both are meetings of heavyweights, footballing and political, surrounded by hope and inevitable disappointment. On the one hand, the G20 may well go down in history as a summit from which nothing was actually achieved; on the other, the Copa Libertadores remains a final without a result, and when a winner is finally crowned an asterisk will always be placed against their name.  At least the football match will - eventually - have a concrete outcome.
G20 Team: Martina Alvarez, Sol de Bernado, Matthew Bishop, Holly Barden, Holly Clarke, Hugo Dobson, Camila Dolabjian, Jamie Firby, Martina Gallego, Eleanor Harris, Daniela Ibañez, Eitan Kiperman, Victoria Lapadula, Marianne Quinn, Alex Reynolds, Sofía Sant, Vipran Srivastava, Hayley Stevenson and Tom Wymer – Global Leadership Initiative, University of Sheffield.
Image credit: Stephen Melling via Flickr (CC BY-ND 2.0)