Indonesia: Move Away from Business-As-Usual, Don't Move the Capital
Indonesia: Move Away from Business-As-Usual, Don't Move the Capital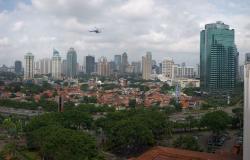 Aidy Halimanjaya argues that Jokowi's focus should be on pushing forward Indonesia's energy sector reforms.
President Joko "Jokowi" Widodo's plan to move the Indonesia's capital city Jakarta is not surprising but disappointing. It is understandable that a progressive leader like him wants to make Indonesian history and leave a legacy. A recent editorial in the Jakarta Post highlighted the challenges of moving the capital to two mooted locations – Kalimantan and Sulawesi – and made cases for and against others. But both the President's relocation idea and the Jakarta Post miss the crucial point: the attempt to move the capital is unwise when the country is so far from moving the economy forward from its business-as-usual model, which is inadequate. Most of Indonesia's energy production uses dirty coal and government revenues significantly benefit from land extraction and cutting forests for plantations. This has driven deforestation and contributed to global greenhouse gases in the atmosphere. Moving this country from business-as-usual should be Jokowi's priority and the legacy he should aim for, not moving the capital city. This generation and the generation to come is responsible for avoiding half of the human race being wiped out due to a manmade climate change. This will happen if we continuously follow the ways of the two preceding industrial revolutions, i.e., a fossil-fuel based economy.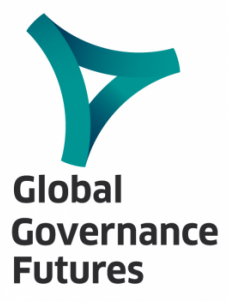 Failing to meet Indonesia's renewable energy target is one of the Jokowi administration's major failures. Indonesia's electricity grid relies on renewables for only 12 percent of its energy, while the goal is to achieve 25 percent renewable energy by 2023. Reaching half of this target in less than four years is unrealistic. The dream is big, but there is little will power to see it through. Policies and actions are inconsistent with the target. The feed-in-tariffs, or the economic policy on pricing that incentivises energy producers to invest on renewable infrastructure, are successfully promoting private investment in other countries, leaving Indonesia behind on renewable energy development. PT PLN, the state-owned electricity company, has a monopoly on electricity distribution and seems reluctant to move from the status quo which allows it to enjoy black profit from cheaply built coal power plants.
The completed renewable energy facilities that exist are too far from meeting the renewable energy target and cannot be claimed as Jokowi's real success. There is still little foreign investment in this field. Indonesia now has one large wind power plant with capacity costing 150 million USD. Other states with smaller populations invest much more: Saudi Arabia plans to inject 1.5 billion USD in its solar photovoltaic system development. Indonesia's progress on renewable energy is arguably slow, and administratively and politically too difficult. Progress towards the target is too slow and policies to find adequate finances do not match the country's ambition when it comes to a renewable energy transition.
A recent study I conducted shows how weak governance issues are blocking Indonesia from meeting its own targets. In terms of city emissions, Indonesia could significantly improve the energy use of megacities like Jakarta, Medan and Surabaya with a large off-shore, on-grid wind power. Meanwhile, off-grid renewable energy for Indonesia's remote islands is helping the poor to speed up their livelihood improvement, especially women. Nonetheless, progress toward making this happen is difficult due to a combination of rent-seeking behaviour, competing interests and the mismatch of the key performance indicators (KPIs) of the ministries responsible. For example, PT PLN's KPIs include profit making and are managed by the Ministry of State Owned Enterprises. Other ministries manage related targets, i.e., renewable energy targets by the Ministry of Energy and Mineral Resources. These ministries rarely talk to each other and, as a result, create conflicting policies.
Jokowi has one last chance to focus on what it is urgently required and to make sure Indonesia is moving away from business-as-usual. While other countries are at the forefront in terms of energy innovation, Indonesia is lagging behind, relying on coal-powered energy, and guilty of contributing to global warming. Jokowi should not choose the wrong path by focusing on moving the capital. That should not be top of the president's agenda. Jokowi must challenge the status quo and reform PT PLN as the largest implementing agency for electricity production and the sole agency for its distribution in Indonesia. This requires enormous will power, since Jokowi will face the challenge of winning over many politicians who benefit from the coal businesses.
Moving from business-as-usual is not easy. But it would be a meaningful and timely move if Jokowi manages to push forward Indonesia's energy sector reforms. Reforming PT PLN, whose last two directors are imprisoned  on corruption charges, and improving their technical capacity must be two major items on Jokowi's to-do list. It is high time for PT PLN to reform if it wants to regain trust and compete in the global renewable energy market. Part of the reform should move Indonesia from a coal extractive economy to a technology-based energy generator. Reforming Indonesia's energy sector clearly needs strong willpower at all levels and this should start right at the very top of the country's leadership.
Aidy Halimanjaya is research consultant and policy advisor on environment finance and governance based in Indonesia and a Global Governance Futures 2030 fellow. Her recent research analyses is titled, The Political Economy of Indonesia's Renewable Energy Sector and Its Fiscal Policy Gap.
Image credit: Yang Gundul via Flickr (CC BY-ND 2.0)