Focusing on Non-State Actions Instead of Non-State Actors in the Context of Sustainability Transitions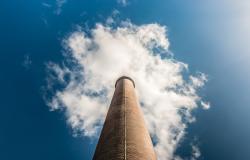 Non-state and subnational actors active in sustainability transitions have increased considerably in recent years. However, the term "non-state actors" is not consensual in academia and in policy cycles because of the diversity of their nature, actions, processes, objectives and outcomes.
We defend the opinion that it is actions, rather than actors, that we need to focus on to speed up transitions. We emphasize how talking about non-state actions refocuses the debate on the quality of actions rather than on their origin. Our proposition is to focus on non-state actions according to two trajectory dimensions. First, the latest Intergovernmental Panel on Climate Change special report on 1,5°C may serve as a guide. Now, there is no doubt that every action launched by non-state actors must target a net zero emission business plan in the coming months in order to respect the Paris Agreement trajectory. Secondly, actions need to be considered in the light of their potential transformative effects.
A simple way to differentiate them is to name actions that bind both of these dimensions "sustainable actions" and those that do not, "non-sustainable actions".
Policy Recommendations
Instead of losing ground by proposing ideas on how to classify non-state actors, an impossible task, scholars should help policymakers focus attention on non-state actions.
Policy makers and scholars should help actors of all kinds to shift towards sustainable actions.
Non-state actions should all respect the 1.5°C limit and aim for strong transformative effects.