What'll it take to Reform the United Nations? Temporal Focal Points and the UN Summit of the Future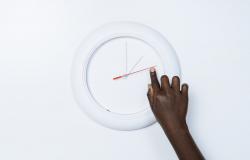 Russian aggression in Ukraine has spotlighted longstanding calls for reform of the United Nations (UN). Yet, so far, the world organization has struggled to gain momentum for major reform proposals, such as those elaborated in the report of the UN secretary-general "Our Common Agenda." What are the short-term prospects for major reform? This article draws on new research on timing and temporality in world politics, explaining how the proposed 2023 "Summit of the Future" can be turned into a Temporal Focal Point that increases the likelihood of institutional transformation. It draws lessons from instances of major change in the field of global environmental governance. The article advances policy-relevant recommendations for using the proposed Summit to realize institutional change.
Policy Recommendations
The United Nations secretary-general should seek to crystallize the proposed 2023 Summit of the Future into a "Temporal Focal Point."
Consciousness of the summit should be heightened significantly via public diplomacy, increasing awareness of the meeting as the chief avenue for negotiating UN reform.
The UN agenda should be pared down significantly in 2022/2023 to strengthen the focus of international actors on the opportunity for major reform presented by the 2023 Summit.
Public engagement surrounding the Summit should be enhanced substantially, reaching well beyond the usual UN players to involve civil society groups, sub-national actors, parliamentarians, media organizations, religious communities, and government departments not usually implicated in the activities of their national UN delegations.
Photo by cottonbro