Opening the Shrinking Global Space for Civil Society
Opening the Shrinking Global Space for Civil Society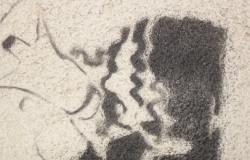 First they came for the Socialists, and I did not speak out—
Because I was not a Socialist.
Then they came for the Trade Unionists, and I did not speak out—
Because I was not a Trade Unionist.
Then they came for the Jews, and I did not speak out—
Because I was not a Jew.
Then they came for me—and there was no one left to speak for me.
Most of you will likely be familiar with some version of this poem. Martin Niemoeller, a German Lutheran pastor, wrote the initial version in the late 1940's after having spent nearly a decade in German concentration camps. Sadly, more than 80 years later his statement is as relevant today as it was in 1946.
The number of human rights defenders killed by governments is at a record high across the world. And, while measuring the global progress on human rights is still a work in progress, assessments at the country level confirm what we see daily on the news. The rights of people, particularly those who belong to disadvantaged groups, continue to be curtailed at an unacceptable scale.
The shrinking space for civil society that can be observed in many parts of the world, is one of the factors contributing to this troubling trajectory. Civil Society - defined as the sum of non-governmental, private, and voluntarily organized associations or institutions of people that manifest the interests and the will of people within a society - plays a critical role in promoting and upholding human rights.
Civil society meets this function in a number of ways. It educates people about their rights - often in collaboration with other outlets, such as the media. As a watchdog, it monitors the adherence to human rights and holds governments and others accountable for their actions. And, as importantly, it is a force for change through mobilizing and advocating for the fair representation of marginalized groups within a society and by supporting or protesting policies depending on their effect on human rights.
What is causing the shrinking space for civil society?
According to the European Foundation Centre in the last few years legislators in different parts of the world, including some European countries, passed more than 100 laws that have significantly reduced the space for civil society organizations.
A recent paper requested by the European Parliament's Subcommittee on Human Rights comes to the conclusion that, while the shrinking space for civil society is due, in part, to a mix of a new populist and old authoritarian pushback against democratic principles, there is more to the equation. As a global trend it is motivated by and enacted in different ways across different countries.
The strategies to reduce the space for civil society affect the entire scope of an organization's operational and programmatic activities. Barriers include regulatory requirements to set up and register as a legal entity, burdensome reporting obligations, restrictions on foreign funding, and limiting the space in which organizations can operate by passing anti-protest laws and cracking down on freedom of speech and or the independence of jurisprudence.
Opening civic space, globally
What are some of the responses to these strategies that enable civil society organizations to continue their crucial work despite growing pressures?
1) Awareness-raising
Civil society, academia, media as well as governmental institutions in a number of countries have come together to establish evidence and raise awareness of the issue. Tools such as the Civicus Monitor help track changes in civic space. The International Civil Society Centre's Civic Charter, a global framework for people's participation in shaping their societies, provides an advocacy platform for actors to collaborate and bundle their campaigning efforts.
Even though the shrinking space phenomenon is hotly debated in civil society circles, it is yet unclear to what extent its full importance is being recognized by broader groups of citizens and businesses. While supporting data is still being collected, there is a clear relationship between open civic space and the health of societies that is already becoming obvious from the initial findings of Civicus Monitor.
2) Funding towards human rights causes
Even though grant funding for human rights seems to have increased between 2013 and 2014 - the International Human Rights Funders Group in its 2017 report warns not to take these results as an indication of a broader shift.
According to the report, foundations made close to 21,000 human rights grants (totaling $2.7 billion), compared to about 15,000 aid disbursements by bilaterals and multilaterals (totaling $3.8 billion). In this context, it is important to recognize the crucial role of a few private foundations as the major funders in the field (such as the Ford Foundation or the Open Society Foundations), and it is important to explore how they can motivate others to join them in their efforts. Especially at a time when the overall funding landscape is becoming increasingly complex. The good news is that many new actors are coming online such as donor advised funds, first-time donors in new countries, as well as mechanisms to support direct individual philanthropy. However, many of these new sources of funding may not be first in line to support human rights causes. All the while, official development aid is decreasing or at best remaining stagnant.
3) Strengthening the legitimacy of local civil society
Making grants to foreign NGOs is likely the most common way how European and American foundations and nonprofits advance their mission-related goals in another country. These sources of foreign funding are increasingly difficult to access in a growing number of countries. They are also increasingly being used as a means to discredit local civil society organizations among populations and donors by accusing NGOs that receive (even small amounts of) funding from abroad of serving foreign powers seeking to influence internal politics, e.g. Angola's president issued a decree that took effect in March 2015 that limits foreign funding of NGOs and imposes strict registration requirements. Restrictions can target not only groups doing rights-focused work, but also humanitarian actors, civic coalitions, watchdog groups, economic cooperatives, or service providers, as well as other organizations that may receive foreign funding.
Moving decision-making and fund raising activities from the global North to the global South could be one way of strengthening the legitimacy of civil society actors in this context.
In the past, grant-making foundations and organizations mainly implemented their programmatic activities through civil society organizations, many of which were headquartered in the global North. In recent years, organizations such as ActionAid or Oxfam decided to move their international headquarters to Africa, shifting their center of leadership to where the core of their work is located. Adriano Campolina, CEO of ActionAid explains this move: "Internationalisation has helped in­crease ActionAid's accountability to the people that we work with as well as our legitimacy within countries. Working closely with social movements and national partners, we are helping to hold governments and other decision-makers to account."
Growing local middle classes with some disposable income are evident in the fact that individual giving is growing most rapidly in Asia and Latin America for some of the largest international NGOs such as Greenpeace, UNICEF, and World Vision. According to Jenny Hodgson, local funding is a crucial part of a larger strategy for constituency building. This awareness and concern from the people in the community can help organizations in danger of being closed down as they feel a personal connection to its success and survival.
4) Defining civil society more broadly
Some aspects of the previous paragraphs apply more to incorporated or registered non-profit organizations and less to social movements, informal collectives, and grassroots or community-based groups. The internet and mobile technologies have changed dramatically how people, especially young people, engage with social causes, connect and advocate.
Jan Oldfield from Greenpeace International shared an inspiring presentation at the 2017 Global Perspectives conference on how Greenpeace is enabling its supporters to become change agents, drawing on lessons from global virtual campaigns. Taking a broader definition of civil society and tailoring supports and capacity building activities to those groups and individuals may unleash new civic resources for human rights efforts.
5) Applying innovative responses
The availability of more data on social dynamics and what people think and feel than ever before such as the Global Database of Events, Language, and Tone, more computing power to digest these data in real-time and more sophisticated methods to analyze datasets and detect emerging patterns provides new opportunities for advancing and securing human rights.
UN Global Pulse Lab in Kampala is doing a retrospective analysis on whether in future local radio content can provide insights into the attitudes and intentions of host communities toward refugees using the example of the Somali refugee influx in Uganda. The goal is to inform the development of early warning systems with special focus on conflict prevention. In the case of election-related violence, the use of data-driven tools has the potential to reduce the response time or prevent conflicts if peacebuilders understand where violence might occur and are able to act on that knowledge.
Social media provides a platform for better documentation of rights violations. Amnesty International uses geospatial technologies like satellite imagery for human rights monitoring and prevention. In the case of Thorn, a nonprofit focused on fighting the sexual exploitation of children, data scientists analyzed a variety of data sources to determine the geographic distribution, contact information, and individuals involved in child trafficking rings, thereby significantly reducing the investigative time needed to identify victims of Dark Web abuse cases.
Additionally, technology can help assess the effectiveness of rights-shaped policies to influence resource allocation and budgets. Challenges to the effective use of data include questions of data ethics, privacy, governance, and cybersecurity.
Ultimately, new approaches to intervening on pressing societal problems will be as much needed as increasing our commitment to more traditional ways to protect and advance human rights so that the last sentence of Martin Niemoeller's poem becomes a reality for fewer and fewer people around the globe.
Then they came for me—and there was no one left to speak for me.
Claudia Juech is the founding Executive Director of the Cloudera Foundation, which will use Cloudera's expertise in data analytics and machine learning to change people's lives for the better. Previously, Claudia was an Associate Vice President at the Rockefeller Foundation, leading the organization's Strategic Insights division. Working with grantees and partners around the globe, she and her team used data and information to identify large-scale opportunities to address economic inequality and critical challenges in the areas of health, the environment, and in cities. She led Rockefeller's work to maximize insight from the various channels the Foundation used to learn about new ideas, including managing the sub-portfolio for the Bellagio Center. Prior to joining the Rockefeller Foundation in 2007, Claudia was a Vice President at DB Research, Deutsche Bank's think tank for trends in business, society and the financial markets. She has a degree in Information Science from Cologne University of Applied Sciences and an International MBA from the University of Cologne.
Image Credit: Denis Bocquet via Flickr (CC BY 2.0)