Can Africa Truly Benefit from Global Economic Governance?
Can Africa Truly Benefit from Global Economic Governance?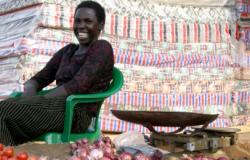 Garth Le Pere explores Africa's ongoing climb out of a peripheral global position and how the international community can work with it.
Despite the recent discourse about "Africa rising", the cold facts point to the contrary. Optimism about Africa's future was largely based on aggregate pre-2008 growth rates of 5.5%. This was mainly due to robust global commodity demand, principally from China. However, the global financial crisis together with the cyclical downturn in commodities has set into relief several causal factors which still retard Africa's growth and development and underscore its vulnerability.
Poverty is a major factor which affects close to 400 million Africans who continue to survive on less than $1.25 a day. Levels of poverty are exacerbated by joblessness, particularly among 200 million youth aged between 15 and 24. However, there is also the collateral impact of other factors such as rising levels of inequality, mortality, food and energy insecurity, destructive conflicts, religious extremism, ethnic and gender violence, environmental degradation, and migration.
These vulnerabilities intersect with a harsh external environment where Africa's marginalization has hardly been ameliorated even during the pre-2008 boom. The continent's share of global GDP has remained stagnant as a whole at 2.4%, and is barely above 1% for sub-Sahara Africa. Low growth is rooted in low or declining manufacturing output, domestic savings and investment, and trade and financial flows. Moreover, as a whole, Africa represents a mere 1.3% in global stock market capitalization (most of which is concentrated in South Africa); 0.2% of debt securities; 0.8% of bank assets; and the continent attracts a paltry 4% of foreign direct investment.
Most perniciously, unregulated finance has resulted in capital flight and illicit financial flows. Global Financial Integrity estimates losses for both at $854 billion from 1970 to 2008.

Marginalization
Against this backdrop, global economic governance has hardly been a benign force in shaping Africa's fortunes. The asymmetries of relative influence within the major global institutions amplify the marginal voice of African nations. There are several examples which make the point.
In terms of voting power in the IMF, Russia carries the same weight as the 47 African members combined at 2.5%. Under the World Bank's Heavily Indebted Poor Countries initiative, the 33 eligible African countries were forced to meet onerous debt relief benchmarks despite high levels of debt distress. This included an export-to-GDP ratio of at least 40% and a minimum threshold of fiscal revenue of 20% in relation to GDP. Such demanding debt relief burdens must be seen in the context of African countries having already paid $549 billion in cumulative debt service from 1970 to 2002.
In the World Trade Organization, Africa has suffered from the lack of progress in the Doha "Development" Round, which started in 2001. Rather than serving as a catalyst for a new phase of global trade growth and development, Doha has degenerated into a neo-mercantilist battle over market access between North and South, with the 35 African LDCs being the net losers.
In the area of global security governance, the authority of the UN regime has been compromised by its inability to assist with stabilising Africa's 12 most fragile states. At least 60% of the UN Security Council's business is taken up with African conflicts in terms of Article 24 of the Charter—yet in the Security Council Africa hardly has a voice, with its representation restricted to rotating non-permanent membership.

Emerging Alternatives
While there has been a procession of manifest failures related to the established global steering mechanisms, there are some fast-evolving alternative developments which are encouraging for Africa. The "BRICS" nations especially have become critical players across Africa's development landscape. From 2000 to 2014, BRICS-Africa trade has increased from $28 billion to $377 billion (a rise of 1250%). The "ICS" of India, China, and South Africa accounted for 91% of this trade in 2015.
China is now Africa's largest trading partner on a country basis: in 2015 two-way trade approached $300 billion (though down by $77 billion compared to 2014 due to declining commodity demand). By 2011, about 2000 Chinese companies invested over $21 billion in 50 African countries and by 2014, China's investment stock in Africa was over $32 billion. After China and EU countries, India is Africa's third largest trading partner with total trade of $82 billion in 2015 and FDI stock of $65 billion. As the smallest BRICS economy, South Africa's total trade with the rest of Africa stood at $45 billion in 2015 and its total investments were around $21billion—relatively small compared to other BRICS economies but large in per capita terms.
Due to its economic and political woes at home, Brazil is the only economy in the group whose trade value with Africa has declined between 2008 and 2015, from $26 billion to $17 billion. By contrast, Russia's trade with Africa has surged from a low base of $597 million in 2000 to $14 billion in 2015, with total investments of over $20 billion, mostly in energy and minerals.
The pioneering of green finance by certain BRICS nations, particularly China, offers new possibilities for Africa. The continent is only responsible for 3.8% of global green-house gas emissions (half of this generated by South Africa due its coal-fired economy), but its low adaptive capacity remains a serious challenge. African countries thus stand to be important beneficiaries of the 2015 Paris Agreement on climate change, especially the financing adaptation and mitigation measures. The Agreement will ramp up climate finance to $100 billion by 2020, and there are plans afoot to mobilize a further $1 trillion for renewable energy. The drought- and famine-stricken region of the Sahel (between the Sahara to the North and Sudan Region to the South) is likely to benefit from this form of finance. However, green finance would also be salutary for other environmentally vulnerable sub-regions, such as the Horn of Africa and zones in Central and Southern Africa.
At the G20 Hangzhou summit in September 2016, a major milestone was announced, namely the Initiative Supporting Industrialisation in Africa and LDCs. This initiative takes on added significance because of its explicit sectoral focus: supporting agro-industry; broadening production bases; investing in secure energy; developing resilient infrastructure; leveraging domestic and international finance; and promoting science, technology and innovation.
The German G20 presidency this year has committed to finding ways and means to give practical expression to the Africa industrialization initiative leading up to the G20 Hamburg summit (7-8 July 2017). To this end, the conference, "Africa and the G20: Building Alliances for Sustainable Development" was hosted in Johannesburg from February 1-3, 2017 under the auspices of G20 think-tanks, known as the "T20". This conference was organised by the South African Institute of International Affairs, and the T20 Germany co-chairs, German Development Institute/Deutsches Institut fur Entwicklungspolitik (DIE), and the Kiel Institute for the World Economy.
Among the 240 high-level delegates at the conference, represented were the African Union, the New Partnership for Africa's Development, the UN Economic Commission for Africa, and the African Development Bank. Concrete recommendations on the G20-Africa nexus will be forwarded to the German presidency concerning infrastructure investments; E-commerce and the digital economy; agriculture, food security, and climate action; international trade and investment; international cooperation on tax matters; and fostering a political and social environment for sustainable development.
Although it has become fashionable to focus on informal global summitry, the G20 process is limited by the lack of direct implementation capacity. We should therefore neither forget nor ignore the transformative letter and spirit of the UN's 17 Sustainable Development Goals (SDGs), and the far-reaching potential of these goals for Africa over the next 15 years. Africans have a high stake in the SDGs since the 169 targets that they embody cover economic growth, social development, and environmental protection, all of which are of critical importance to the overarching goal of poverty reduction.
The SDGs set a much higher level of achievable ambition compared to the declaratory objectives of the Millennium Development Goals (MDGs). The challenge with the SDGs is over whether the necessary focus and concentrated effort will flow from so many goals. The chances for success will likely be strengthened if some select priorities are identified for greater attention, and if the leadership of the G20 nations can reach some semblance of consensus in terms of supporting the SDGs. Students of global governance are thus watching to see whether the German G20 presidency can pick up the ball that was lofted by the Chinese in Hangzhou, and provide some global leadership on the SDGs, before handing off to the next G20 hosts.
In addition to the new global summitry, Africa has also become the object of attention for new types of bilateral/regional summitry. The most prominent of these has been the Forum on China-Africa Cooperation (FOCAC) set up in 2000. However, the other new summitry platforms include the Tokyo International Conference on African Development, the South Korea-Africa Summit, the EU-Africa Summit, the India-Africa Forum, the Turkey-Africa Summit, the US-Africa Leaders' Summit, the Canada-Africa Business Summit, the Arab and Regional Coordination Group, and the OECD Economic Forum on Africa.
Other so-called "emerging economies" such as Turkey, and the Arab Gulf States are also becoming critical catalysts in Africa's political and economic revival. Related, some observers are now referring to Africa as a 'swing' continent.
In brief, although the programs of the traditional global multilateral institutions have largely failed to deliver from an African perspective, a diverse new 'eco-system' of international governance has emerged for Africa. These new developments, including new types of international summitry, and new institutions, such as those led by the BRICS nations, open new opportunities for African countries. This new eco-system and greater diversity of international governance offers a new plurality of options for Africa across the areas of trade, finance, investment, development and environmental cooperation, and international and national security.
New African Leadership
The new strategic engagements above represent an à la carte menu of alternatives to Western hegemony, and they take on added significance in view of the African Union's Agenda 2063, which I have analysed in detail elsewhere. Inaugurated in 2013, this is a new and ambitious 50-year vision – developed by African strategists – to achieve an integrated and prosperous Africa, guided by five-10 year plans, where the international cooperation agenda will focus on the themes of inclusive growth and sustainable development; political and economic integration; good governance, democracy, and human rights; peace and security; and building global partnerships.
Flowing from the AU's Agenda 2063, the integration agenda for the continent is being recast around the Tripartite-Free Trade Agreement (T-FTA) which knits together the three regional economic communities of Southern Africa (SADC), East Africa (EAC), and the Common Market for Eastern and Southern Africa (COMESA). The T-FTA has strong potential for promoting regional integration since it involves 26 countries, a population of 632 million, and total trade of $1.2 trillion (60% of Africa's output).
The T-FTA is seen by African strategists as the essential building block for the Continental Free Trade Agreement, which is to be established starting in 2018.
Next Steps
Beyond the failures of the programs of the established multilaterals, for Africans, the aforementioned home-grown initiatives, and the dense solidarity of new global partnerships have become even more consequential in view of the uncertainties thrown up by the U.S. electoral victory of Donald Trump and BREXIT. Previously, under U.S. President Barack Obama, the United States expanded its trade and aid ties with Africa, largely under the rubric of the aforementioned US-Africa Leaders' Summit and the US-Africa Business Forum in June 2014, and then a second round of summitry in September 2016. Both summits laid the groundwork for broadening the remit of US-Africa trade, investment, and security cooperation.
The Business Forum (in 2016) focused on strengthening trade and financial ties and boosting Africa's economic potential by mobilizing $9 billion in trade and investment in support of African business. Under the theme, "Investing in the Next Generation", President Obama put in place a Young African Leaders Forum directed at providing training and education opportunities in the US. Very importantly, his "Power Africa" initiative of 2014 received strong bi-partisan support with the passage of the Electrify Africa Act passed in February 2016, which will make electricity available to 50 million people across the continent.
These summits were important; it is now to be seen how President Trump will manage US-Africa relations given his ethos of "putting-America-first". African countries are watching to see whether the Trump administration will maintain the duty-free benefits for 40 countries under the preferential trade scheme of the African Growth and Opportunity Act (AGOA). This scheme was first authorised in 2000 and its renewal is subject to Congressional approval. Due to President Obama's support in 2015, the scheme was extended to 2025. African countries are also monitoring whether the new US administration will maintain the U.S. commitment of $12 billion annual aid to Africa, where the bulk of the money actually goes to the George W. Bush-presidency's "Emergency Programme for Aids Relief" across 15 focus-countries.
BREXIT also creates great uncertainty for Africans. For example, the EU has an asymmetric free-trade regime of Economic Partnership Agreements with African countries in which the UK is a major player. This regime will need to be renegotiated to carve out the UK's role, and this could take a number of years. In the meantime, it is likely that trade and aid between Africa and the UK will decrease. For Africans, these uncertainties, brought on by the changed political landscape in the US and the UK give further cause for rethinking how African countries and governments should be aligned internationally moving forward.
Where Africans can be more certain is in saying that the outdated and anachronistic features of the long-established arrangements of global governance—which remained rooted in old North-South divides—have failed to deliver in Africa, and arguably have even undermined effective collective action and problem solving across the African environment.
However, out of this "crisis" of global governance, Africa is now presented with new opportunities for international cooperation, a different set of institutional options that appear to be open to Africa participating in ways that reflect greater autonomy, self-reliance, and self-determination. Although the emerging scenario depicted in this commentary does present Africa with an invitation to recast its lot in international governance, Africa's climb out of a peripheral global position will nonetheless require its international partners to continue looking for what they can do together with Africa, and avoiding talking only about what they can do for Africa.

Garth Le Pere is a Visiting Professor at the University of Pretoria, South Africa where he teaches international political economy and a Master's degree course in Diplomatic Studies for senior officials in South Africa's Department of International Relations and Cooperation. Dr. Le Pere was the Founder and Executive Director of the Institute for Global Dialogue (IGD, 1996-2010), an independent South African-based foreign policy think tank, dedicated to analysis and dialogue on the global political and economic environment, and the role of Africa and South Africa. IGD was established in 1995 as a result of efforts led by the former South African President Nelson Mandela and his team of leaders, who saw the need for a researchorganization to help facilitate the new South Africa's engagement in the changing global order. Dr. Le Pere's recent research and academic work has focused on South Africa's foreign policy, Africa's political economy, emerging powers, South-South relations, and China's role in Africa.

Photo credit: DFID - UK Department for International Development via Foter.com / CC BY