Neglecting the Majority: The Need for Inclusive Entrepreneurship
Neglecting the Majority: The Need for Inclusive Entrepreneurship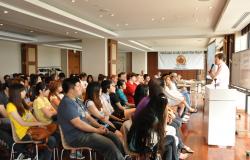 On 15th April the 2019 Global Entrepreneurial Congress was kicked off with some thought-provoking questions. One key question was which groups are facing barriers to entrepreneurial activity and what can be done to address those barriers? Jocelyne Girgis examines this question in the context of promoting inclusivity in entrepreneurship.
The President of the Global Entrepreneurship Network, Jonathan Ortmans, stated that 'entrepreneurship, like soccer, should be an opportunity for everyone to learn from each other on the field'. It is a statement that resonated powerfully with many in attendance. Numerous individuals of minority groups such as refugees, migrants or those from ethnic minorities will spring to mind. Therefore, this statement inadvertently emphasised issues with inclusivity. It highlights the unfortunate fact that whilst equal opportunity should be provided in entrepreneurship, in practice, this is not so easily realised.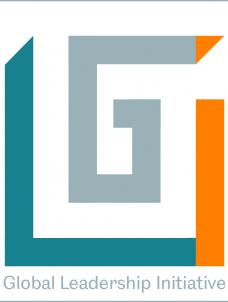 However, what may not be so readily considered is that, in the context of the entrepreneurial ecosystem, it is not only minority groups which are affected by inequality. Significantly, individuals under the age of 25 constitute approximately half of the world's population. The same can be said of women.
Access to entrepreneurship for youths and women alike is inherently restricted. For the younger population barriers may arise due to issues ranging from limited access to credit and mentoring to a lack of education for those living in deprived areas. Notably, there are industry exceptions. For example, within the Technology Industry many start-ups are youth-led. Yet, this may have more to do with the natural progression of youths as 'digital natives' and less to do with the support and opportunities presented by formal institutions.
Similarly, access to the entrepreneurial ecosystem for women in many contexts is limited. In a session led by Tatiana Krylova from The United Nations Conference on Trade and Development (UNCTAD) the following point was raised: women, despite accounting for half of the world population, like youths, remain the minority in the commercial world. Busi Bango of EMPRETEC (Entrepreneurs and Technology) Zimbabwe emphasised the noteworthy point that this discrepancy occurs notwithstanding that women-lead companies on average are outperforming those of their male-lead counterparts.
Why does it matter and what can we do to fix it?
Entrepreneurship is a vital tool for economic development. It works to reduce poverty, generate wealth and tackle social issues. However, to effectively achieve such benefits, it is imperative that entrepreneurship is inclusive. Attention must be focused on simplifying access to entrepreneurial activity for youths and women. To target these broader social groups would have the widest reach and, correspondingly, the biggest impact.
Some organisations already aim to achieve this. For instance, EMPRETEC is a programme of the UNCTAD focused on promoting micro, small and medium sized enterprises (SMEs) to facilitate sustainable development and inclusive growth. One key initiative is their Entrepreneurship Training Workshop which provides a blueprint suggestion for how we can empower young people and women to enter the entrepreneurial ecosystem. By providing targeted programmes, such as technical skills workshops focused on attracting these groups, the survival and growth rates of SMEs can be increased. This would generate economic growth and employment whilst stimulating the move towards an entrepreneurial ecosystem where more individuals truly do receive the opportunity to learn from others on the field.
Jocelyne Girgis is a third year European and International Law student at the University of Sheffield and a policy analyst at the GEC. This post is part of a series from the Global Leadership Initiative's team of eight students at the Global Entrepreneurship Congress 2019 in Bahrain from 15th to 18th April. To read there rest of the team's outputs, please see here.
Image credit: OIST via Flickr (CC BY 2.0)