New Kid on the G7 Block: Is Rishi ready for Hiroshima?
New Kid on the G7 Block: Is Rishi ready for Hiroshima?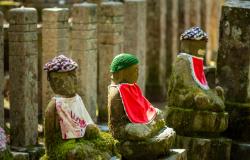 International Media Centre, Hiroshima Summit - Gregory Stiles and Hugo Dobson report from the G7 for the Global Leadership Initiative.
It beggars belief to think that it is less than a year since we were writing about Boris Johnson's performance at the German-hosted G7 summit in the Bavarian Alps. Just over a week after that summit concluded, Johnson resigned under intense pressure over a series of scandals and questions surrounding his character.
In the leadership contest that followed for the positions of leader of the Conservative Party and UK Prime Minister, Rishi Sunak employed 'Ready for Rishi' as his campaign slogan. The Conservatives were apparently not ready for Rishi and selected Liz Truss instead who campaigned on the slogan of 'Trusted to Deliver'. As we all know, Truss delivered the shortest premiership in British history and by the Autumn, the UK was trying to gloss over this summer of madness, looking to Sunak to provide some stability.
For some, these events will already feel like ancient history and are simply best forgotten. For others, they are still felt all too keenly as demonstrated in this month's hammering dealt out to the Conservatives in local elections. In any case, with Truss coincidentally visiting Taiwan this week as part of her reinvention as a public speaker, Sunak will be attending his first G7 leaders' summit this weekend in Hiroshima as one of two new kids on the G7 block, alongside Italian Prime Minister Giorgia Meloni. What can we expect of Sunak and is he ready for Hiroshima?
In the past, summit newbies have struggled to make an impression on their fellow leaders and sometimes not returned the following year. The names of many Italian and Japanese prime ministers could be inserted at this point. Canadian Prime Minister Kim Campbell is notable as her country's first female prime minister but she only attended one summit in Tokyo in 1993 during her brief tenure and made little impact. Coincidentally, fourteen years earlier Margaret Thatcher also became the first female leader of her country and also attended her first G7 summit in Tokyo. In contrast, she was one of the main foci of attention as that rare commodity in global summitry - a female leader. Although Thatcher harboured doubts as to the value of global summitry and multilateral diplomacy in general, she did take the opportunity at Tokyo and subsequent G7 summits during the 1980s to build relations with her counterparts, particularly US President Ronald Reagan and Japanese Prime Minister Nakasone Yasuhiro, a personal touch that was underpinned by her lengthy stay in office.
The 2017 Taormina summit was French President Emmanuel Macron's first G7 summit and provided him with the opportunity to make an impression on fellow leaders, while tailoring his personal approach to the leader in question. On the one hand, Macron forged a social media-fuelled bromance with like-minded, fellow Gen Xers Canadian Prime Minister Justin Trudeau. In the colourful words of Vanity Fair, 'Mac and Just emerge as the Property Brothers of geopolitics, renovating the Western alliance with a jaunty éclat'.
On the other hand, Macron also sought to make an impression on Trump, also attending his first G7 summit, but this was hardly bromance material. Again, Vanity Fair captured their first encounter at Taormina, when Macron 'anticipated the president's dominant-gorilla handshake and, in a triumph of youth and guile over age and hubris, clasped Trump's tiny appendage in a Gallic bone-crusher death grip'.
In Hiroshima there are two objectives open to Rishi Sunak. He could make his presence felt (and at least ensure that his name is pronounced correctly) by taking a leaf out of the bromance playbook and building on an already seemingly convivial personal relationship with the French President, while extending this to other, less familiar leaders.
Alternatively, Sunak is presented with an opportunity, as he had at the G20 in Bali last November, to reassure his counterparts that stability has been restored in the UK and the series of unfortunate political events of this year are over. In other words, the Brits are back in town and ready to take a leading role in confronting the world's problems.
However, on the eve of the summit, attention is being given to his predecessor's comments in Taipei regarding managing China and engaging with Taiwan. Sunak has been attempting to walk a careful line on China that condemns it's more overt actions and statements, while also keeping the door open for continued economic cooperation and investment. This will be an increasingly difficult line to take, particularly in Hiroshima, as Prime Minister Kishida in his role as host is openly shaping a narrative that places the G7 in opposition to China's growing intransigence over Taiwan and highlights the overt risk of an East Asian conflict in the style of the Ukraine war.
Nevertheless, now very much in the political driving seat, there are expectations on Sunak to bring back both a clear political win from the summit, and demonstrate his international leadership credentials. Traditionally not an influential factor in domestic politics, summit leaders over the years have nonetheless seen the pageantry and glamour of the G7 as a way of distracting from political and economic woes at home, often with elections and public opinion in mind.
With the UK still at the bottom of the economic growth table in the G7 club, Sunak will be desperate to shift the media's narrative away from this fact. However, unlike Boris Johnson, who was able to shape the narrative of the Carbis Bay Summit precisely because he was the UK host, traditionally G7 leaders who are visiting guests are more inclined to provide the host leader with the space to shape the political narrative.
This means that Sunak will be looking for an international issue that he can demonstrate symbolises a clear win for the UK with clear ramifications for its people. The new UK-Japan defence agreement will be a key focus for this. While already well trailed, the establishment of a more enhanced level of defence cooperation between the UK and Japan will result in the joint training and deployment of military personnel, the UK sending its Carrier Strike Group to Japan in 2025, as well as combined investment and cooperation in the development of the next generation of combat aircraft, a potentially significant boon to the UK defence industry.
However, Sunak will also be framing the visit to Japan as an example of the close political and economic ties between the countries that will be further cemented with the UK's accession to the Comprehensive and Progressive Agreement for Trans-Pacific Partnership (CPTPP). The US under Biden is facing up to a presidential election next year and there is little sign of the US wanting anything to do with the CPTPP, even if it was a key pillar of the Obama administration's regional policy framework. As a result, the UK and Japan will become the two biggest economies in the CPTPP. This provides Sunak with the opportunity to place 'Global Britain' at the centre of his presence at this summit, based on a narrative of trade-driven economic growth for the future and the wider collaboration at the heart of the 'Hiroshima Accord'.
Sunak has the opportunity to arrive at the G7 in Hiroshima extolling the importance and virtues of close collaboration between the UK and Japan, and leave the summit with a clear message on future economic growth and job opportunities at home.
Please check here for other live posts from the event.
Photo by Mirko Kuzmanovic: