The Skill of Suffering in Silence: Mindfulness and the G20
The Skill of Suffering in Silence: Mindfulness and the G20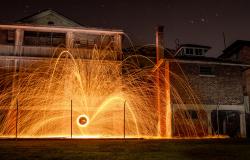 International Media Centre – G20 Osaka Summit. In the modern world, there are endless reasons to be stressed. The planet is dying, rent is too high, and worst of all, the coffee machine in the G20 media centre keeps breaking. More people than ever are struggling with serious mental health conditions, and research from the World Health Organisation shows that difficult socio-economic conditions have exacerbated this rise in mental health problems.
The uncomfortable truth is that anxiety is a perfectly reasonable response to these contemporary crises, especially considering that we are living through the sixth mass extinction event. Greta Thunberg, one of the young activists pushing climate change to the top of the agenda, stated at this year's meeting of the World Economic Forum in Davos that it really is time to panic.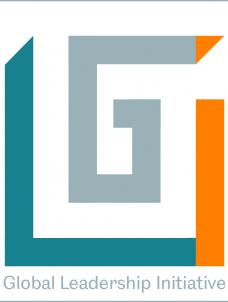 With such reasonable and severe political anxieties affecting our mental health, treating mental health conditions, while important, seems to be little more than putting a plaster on a bullet wound. Health NGOs have been calling for global solutions to the mental health epidemic and these requests importantly state that addressing political, social, and economic issues should be at the centre of solutions.
As such, the G20 summit is the perfect opportunity to discuss a global plan to address the root causes of the mental health crisis. But instead, there is a resounding silence on mental health in Osaka. The subject is not even mentioned in the main themes released prior to the summit. But, not to worry, there are bean bags in the media centre so clearly this year's G20 host, Japan, takes it very seriously.
This is indicative of the broader attitude towards mental health problems: not only from a governmental point of view, but in the workplace as well. Human Resource responses to employees having mental health problems is often to offer free yoga or counselling. While such interventions are useful to some people, employees have very real grievances about their often-deteriorating working conditions that accentuate serious levels of mental distress. Yet these are ignored, and, rather than addressing the conditions, the responsibility to come to terms with their suffering and poor structural conditions is placed largely on the individual alone.
The lack of mental health discussion in the G20 is especially shocking considering that Japan has serious mental health issues: youth suicide rates are at a 30-year high. This is not limited to Japan, since suicide is one of the leading causes of death among young people in the Asia Pacific region. As the G20 is being held in Japan, mental health should surely be covered as a prominent regional issue.
This year's summit seems to have taken a page out of Google's office design philosophy, with the media centre feeling much more like a tech start up, complete with hammocks and beanbags. Supposedly these workplace designs encourage "motivation" and "positivity", so at least we will all keep positive while the world burns.
While the G20 host congratulates itself on creating a positive workspace, there is no meaningful discussions in the actual summit on working towards solutions for mental health challenges. This is all thoroughly depressing. So add that to the list of things to be stressed about.
G20 Team: Christopher Adedigba, Matthew Bishop, Hugo Dobson, Tamar Hosking, Jack Moss, Laura Prieto, James Snowden, Emily Steers, Hannah Storer, Sovra Whitcroft and Rae White – Global Leadership Initiative, University of Sheffield.
Image credit: darkday via Flickr (CC BY 2.0)