COVID-19 Opinion Round Up
COVID-19 Opinion Round Up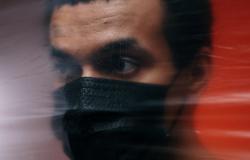 COVID-19 has understandably dominated Global Policy's Opinion pages in recent weeks. The pandemic touches upon almost all of the platform's thematic areas and can be analysed with a variety of disciplinary and policy making lenses. Below - roughly grouped into 'Responses', 'Narrative', 'Global Governance, 'Development and Inequality' and 'Sector Specific Consequences' - are some of the opinion pieces we've published to date. We shall update this list weekly.
Responses
Ariel Colonomos explores the difficult choices facing states tackling the COVID-19 pandemic.
Border closures and travel restrictions were among the first measures most governments took to halt the Covid-19 pandemic. But now, getting the disease under control requires that we think about how the borders can be re-opened.
Emilian Kavalski and Nicholas Ross Smith, from the University of Nottingham Ningbo China, take the proposed introduction of immunity passports to remind of the hundred-year-old relationship between pandemics and travel documents.
The Emerging Global Governance project's Gregory Chin argues that the TOChina Hub is an example of a virtuous combination of advanced research and the applied translation of knowledge.
Sasidaran Gopalan and Ramkishen Rajan discuss global fiscal stimulus responses to ease the economic meltdown due to the rapidly evolving COVID-19 pandemic.
Robyn Klingler-Vidra, Ba Linh Tran and Ida Uusikyla use emerging research from Viet Nam to argue that states are the 'ultimate convener and mobilizers' during pandemic responses.
There's "Keep-calm-and-carry-on" and then there's burying one's head in the sand. Germany's blasé response to the Coronavirus crisis reveals some unpleasant truths. If we have any hope of flattening the curve, the narrative needs changing.
Xi Lin unpicks China's grassroots led efforts "to serve the governed" in response to COVID-19.
It may not be perfect, but Muhammad Zulfikar Rakhmat and Dimas Rizki Permadi argue that there are at least three lessons Indonesia can learn from the way China has dealt with Coronavirus.
Navneet and Kamal highlight the shocking similarity of COVID-19 with a fictional pandemic exercise that was staged in New York, just a few months before the actual outbreak. The authors also provide insights on global health policy contours; much-needed for addressing catastrophic epidemics.
Narrative
With the death toll from coronavirus mounting around the world, it appears to have claimed another important victim in the political arena: the idea of China and Russia as a viable economic and political alternative to the West.
In all likelihood Chinese statistics on the pandemic's spread are no worse - and no better - than figures from Western democracies, suggest Roberto Aragão and Lukas Linsi.
Disagreements on how to manage the COVID-19 outbreak can be traced back to four distinct ways of thinking about critical problems that have informed policy making for decades. Benjamin Cashore and Steven Bernstein argue that policy makers need to be more self-conscious and transparent about which problem conceptions guide their choices when millions of lives are at stake.
Sumithra Prasanna argues that we are in the midst of a debilitating 'infodemic' caused by our inability to make sense of the COVID-19 story.
Graham Teskey explores potential governance challenges facing practitioners when the COVID-19 pandemic dissipates.
Nathan Alexander Sears wonders whether the explosion of state power in response to COVID-19 will abate or become a feature of our lives.
Global Governance
Laurissa Mühlich, Barbara Fritz, William N. Kring, and Kevin P. Gallagher call for a urgent upgrading of global institutions for short-term crisis finance.
The coronavirus pandemic is yet another case that demonstrates the limits of international collaboration in dealing with global challenges. A reform and strengthening of the UN and the system of global governance should now be put on the agenda.
Ilona Kickbusch and Dario Piselli tentatively argue that COVID-19 is spurning organisational learning processes, effective political leadership, and new forms of cooperation and innovation at the World Health Organisation and beyond.
Shannon O'Connell, from the Westminster Foundation for Democracy, argues that COVD-19 epidemic is an opportunity to push the 'restart' button on women's role in society.
Duncan Green introduces a forthcoming Global Policy Essay on COVID-19 as a 'critical juncture' during an open webinar to discuss its ideas hosted by Global Policy on the 8th April 2019. A video of the webinar is also available.
Alastair Newton argues that despite its early mishandling of Covid-19, the pandemic will shift the global balance of power further in China's favour.
Several publications argue that the pandemic will reshape global order to China's advantage. Julia Strasheim argues that recent dynamics in Nepal demonstrate some of the obstacles to this argument.
Noam Chomsky and Robert Pollin tackle the questions of what lessons we can learn from this pandemic and how society may organize moving forward.
Development and Inequality
David Hulme and Rory Horner's Essay offers three scenarios for how the world might look once the initial phase of the immediate Covid-19 crisis has passed, and comment on the implications for development.
Before the breakout of the Pandemic, the global economy was treading between a debt crash and environmental collapse. Attempting to go back to 'normal' will most likely trigger both of these dynamics. It is time to push for a wider set of changes and create a 'new normal'.
Rodrigo Fracalossi de Moraes explores the inequalities creating two very different pandemics in Brazil and elsewhere.
The impacts of COVID-19 in developing countries are starting to be felt. The Economist went as far as to call it the 'next calamity', noting how overlooked the impact on poorer countries has been. One relevant question is this: What will be the impact of COVID-19 on global poverty numbers? Chris Hoy, Eduardo Ortiz-Juarez, and myself decided to take a look in a new WIDER Working Paper.
Neil Webster on how bilateral and multilateral donor agencies can help Africa weather the Third Wave of Corvid-19.
The progress achieved towards the Sustainable Development Goals (SDGs) might be maintained or could be thrown out of the window by today's decisions on how to deal with the debt questions emerging from the economic impact of the coronavirus. It is important that such decisions are not left to governments alone. The emerging new public debt crisis in times of the pandemic needs urgent engagement by parliamentarians.
Sector Specific Consequences
Most governments have been overwhelmed by the scale of the COVID19 pandemic. But it is the nimbleness of the businesses community that's provided crucial support where governments could not.
Felix Troeltzsch argues that a global Coronavirus recession could tip the scales in Germany against Russia sanctions.
Andreas Klasen analyses measures taken by European export-import banks (Exim-Banks) and export credit agencies (ECAs) aimed at exporters' pressing finance constraints.
Juergen Braunstein and Sachin Silva explore the need for financial risk models to account for pandemics.
Maddie Grounds explores calls for the automation of health services and what they may mean for the NHS.
Bruno Oliveira Martins, Chantal Lavallée and Andrea Silkoset explore the opportunities and dangers of the embrace of drones to address challenges raised by the COVID-19 pandemic.
Anna Evans and Morgan Bazilian explain why the novel coronavirus outbreak in China disrupted the global solar panel supply chain, and how the virus' increasing impacts will affect supply and demand. Without thoughtful policy design and implementation at the sub-national, national, and international level, these disruptions could continue to plague the solar industry.
Thanks to all of GP's contributors. We recognise that many of you are working to make sense of this pandemic in difficult circumstances and we appreciate your efforts.
New submissions can be directed to Online [at] global-policy.com
Image: Photo by cottonbro from Pexels