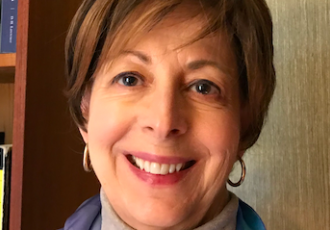 Position
John Glenn School of Public Affairs, The Ohio State University
Achievements
Affiliate of Battelle Center for Science in the Public Interest, and the East Asian Studies Center
Caroline S. Wagner is a faculty member at the John Glenn School of Public Affairs, The Ohio State University since 2011, where she is an affiliate of Battelle Center for Science in the Public Interest, and the East Asian Studies Center. From 2011 until 2020, she held the Milton & Roslyn Wolf Chair in International Affairs. From 2011 until 2016, she served as the director the Battelle Center for Science & Technology Policy at Ohio State University.
Dr. Wagner earned a doctorate from the University of Amsterdam School of Communications Studies (ASCoR) in Science and Technology Dynamics, Netherlands; a Master of Arts degree in Science, Technology and Public Policy from George Washington University, Elliott School of International Affairs, Washington D.C.; and a Bachelor of Arts degree from Trinity College, Washington, D.C.
Her career in science, technology, and innovation policy analysis has spanned more than thirty-five years. Her early career included working with a D.C.-based technology consulting firm, followed by eight years as an analyst in the intelligence community in the CIA (Central Intelligence Agency). She served on the staff of the United States Department of State for two years, assigned as a Second Secretary to the U.S (United States). Embassy in Seoul Korea to study technology-based growth in Asia. She was a staff member for the United States Congress for five years. At The RAND Corporation for 10 years, she served for a period as deputy to the director of the Science & Technology Policy Institute, a research center serving the White House Office of Science and Technology Policy, where she focused her analysis on international cooperation in science and technology, and on studies of critical technologies within the United States; RAND employment included three years at RAND Europe, working primarily with and for the European Commission.
Dr. Wagner began an academic career in 2010 as an Associate Professor at Penn State University's School of International Affairs, but she moved in 2011 to take a position in the John Glenn College of Public Affairs heading the Battelle Center for Science and Technology Policy and building a minor in Science and Technology in the Public Interest.
Dr. Wagner is the author of two books on governance of science and technology, an author or coauthor of more than 60 academic articles and book chapters, and more than 25 books and/or monographs. She delivered more than 10 conference keynotes, including for the United Nations; and she served on the UN (United Nations) Millennium Development Goals task force on Science and Technology Policy.
Dr. Wagner is an elected Distinguished Fellow of the American Association for the Advancement of Science (AAAS), an elected member of the Council on Foreign Relations, the founding editor of Research Policy and Strategic Management, published by Frontiers, and open access platform, and past editor of the policy journal, Science and Public Policy published by Oxford University Press. She currently chairs the Advisory Committee to the Office of International Science & Engineering, National Science Foundation. Her work has been featured in The Economist, Nature Magazine, Times Higher Education, South China Morning Post, Chronicle of Higher Education, and other media outlets.
Dr. Wagner is married to Dennis J. McIntosh and together they have three grown children.