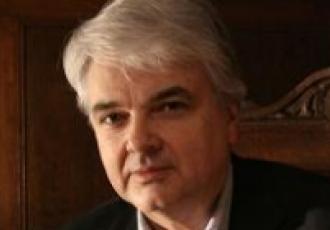 Position
Chief Executive Wilton Park
Achievements
Wilton Park
Chief Executive
Richard was born in Hong Kong and has spent much of his life outside the UK, having worked in over 50 countries in Europe, Africa, Asia, and the Americas. Appointed in 2009 as Chief Executive at Wilton Park, he is also currently a Governor of Bridewell Royal Hospital (a major City of London educational charity) and a member of the Council of Durham University, Chair of the Council of Hatfield College, Durham, and a Commissioner to the Commonwealth Scholarship Commission. He is also the elected Vice Chair of the Association of Chief Executives, representing the leadership of all UK government agencies.
From 2005 to 2009, he was a Government Commissioner for Rural Communities and a trustee of the Commonwealth's Iwokrama Rainforest Centre in Guyana. During this time, Richard was Strategy Director for the African Parks Foundation. He also established Beyond Carbon - a company providing strategic science, technology, and policy.
From 2000 to 2005, he was Chief Executive of the Countryside Alliance, a rural campaigning organisation with 120,000 members. From 1995 to 1999, Richard was the first Director General of the Zoological Society of London responsible for the management of London Zoo, Whipsnade and Europe's largest conservation science research centre.
Richard worked for the British Council for ten years, beginning in Nigeria with his last post as Head of Africa and Middle East Development Operations.
He read zoology at the University of Durham and was a Commonwealth Scholar at the University of Peradeniya in Sri Lanka