Fernando Henrique Cardoso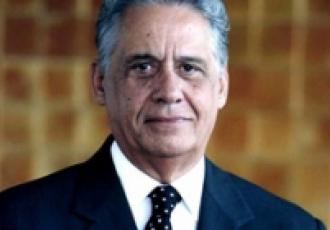 Position
Elder and former President of Brazil
Achievements
Former President of Brazil
Winner of the Mahbub ul Haq Award for Outstanding Contribution to Human Development
Fernando Henrique Cardoso was President of Brazil from 1995 to 2002. In October 2002, the United Nations Development Program named Cardoso the inaugural winner of the Mahbub ul Haq Award for Outstanding Contribution to Human Development.
Fernando Henrique Cardoso is also an acclaimed academic. He has a Ph.D. in Sociology and was a long time professor of Sociology and Political Science at the University of São Paulo, where he is now Professor Emeritus. Cardoso was president of the International Sociological Association (1982-1986) and continues to lecture at universities around the world. He has been visiting professor at the universities of California, Berkeley, Collège de France, Paris, Stanford, Cambridge, Paris-Nanterre, FLACSO, ILPES and CEPAL at Santiago, Chile.
More recently, Fernando Henrique Cardoso was chairman of the Club of Madrid (2003-2006), of the Panel of Eminent Persons on UN – Civil Society Relations (2003-2004), and of the UN Panel of Eminent Persons for the Revitalization of UNCTAD (2005-2006). He is presently professor-at-large at Watson Institute for International Studies, Brown University, and Chairman of the Club of Madrid, co-Chariman of the Inter-American Dialogue, and President of the United Nations Panel of Eminent Personalities.