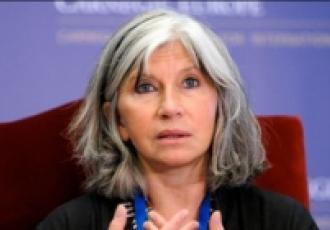 Acheivements
Director Institute of Sustainable Development and International Relations (IDDRI)
Professor at Sciences Po Paris
Laurence Tubiana is director of the Institute of Sustainable Development and International Relations (IDDRI). She is also professor at Sciences Po Paris and director of the sustainable development chair. She has previously served as senior adviser on environment to the Prime Minister Lionel Jospin and has conducted a number of international negotiations on environment for the French government. She has been a member of the Conseil d'Analyse Economique in the prime minister's office.
In her academic career, she has been director of research at the Institute of Agronomic research (INRA) and associate professor at the Ecole Nationel Supérieure Agronomique de Montpellier (ENSAM). She has been a member of scientific councils of leading research institutions, including l'Institut de Recherches sur le Développment in France and l'IUED in Switzerland. She is currently a member of the board of IFPRI (International Institute on Food and Policy research) and of CIRAD (Centre International de recherches sur l'Agriculture et le Développement). She is also member of the China Council for International Cooperation on Environment and Development.
Laurence Tubiana has also been an active member of the non-governmental organisation (NGO) community and represented European NGOs at the World Bank board. She founded and chaired SOLAGRAL, a French-based NGO working on international issues. She created and is the editor in chief of a journal, Le Courrier de la Planète, and has published several articles and books on environment, development and international issues. Laurence Tubiana studied at Sciences Po Paris, holds a PhD in economics, and is Chevalier de la Légion d'Honneur.