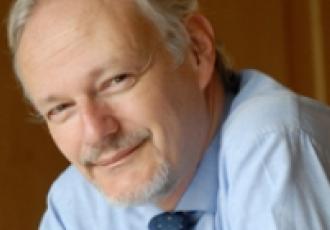 Position
General Inspector of Finance French Ministry of Finance
Acheivements
General Inspector of Finance, French Ministry of Finance
Member of the High-Level Panel of the African Development Bank
Jean-Michel Severino has been member of the High-Level Panel of the African Development Bank established in 2006 to advise the Bank on its strategic vision, as well as the strategic boards of the west African development bank (BOAD) and the commission of the economic and monetary union of western africa; of the Commission on the "White book" on France's foreign and European policy; of the High-Level Expert Panel on the System-Wide Coherence of the United Nations.
Jean-Michel Severino is also member of several boards: European Investment Bank (EIB); "Danone.communities", an innovative mechanism to finance projects with high social impact in poor and emerging countries; Conservation International, one of the largest foundations dealing with environment and development; the international center for international agronomical research (CIRAD), one of the world-class research institutions on agriculture and development; "foundation sanofi", a major non-for-profit institution dedicated to health and international development. He sits on Veolia's Independent evaluation committee on sustainable development.
Jean-Michel Severino has been associate professor at the [CERDI] – Université d'Auvergne - and is currently senior fellow at the foundation for international economics and development (FERDI), the largest French foundation and think-tank on development, as well as the German Marshall Fund (GMF), the renowned Washington based transatlantic think-tank. He is a member of the Academy of Technology, an academic and industrial knowledge and science society. He also chairs the board of the" institut d'études du développement économique et social", from the University of Paris I, the oldest, and still the largest french academic institution dedicated to international development.
As part of his mission within the French civil service, he chairs the French partnership for water, an official gathering of the totality of the French private sector, government, academic community and NGOs engaged in international water issues.