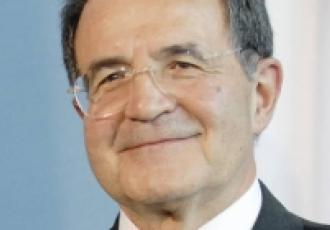 Position
Professor of CEIBS-China Europe International Business School in Shanghai and UN Special Envoy for the Sahel.
Acheivements
Professor of CEIBS-China Europe International Business School in Shanghai
Romano Prodi served as President of the Council of Ministers (prime minister) of Italy twice, from 17 May 1996 to 21 October 1998 and from 17 May 2006 to 8 May 2008. He was also President of the European Commission from 1999 to 2004. Prodi was born on 9 August 1939 in Scandiano, Italy. He has a degree in Law from the Catholic University of Milan, and has done postgraduate studies at the London School of Economics. Most of Prodi's academic career was with the University of Bologna, where he served as Assistant in Political Economics from 1963 to 1971, and then as Professor of Industrial Organisation and Industrial Policy until 1999. Meanwhile he was also a Researcher at the Lombard Institute of Economic and Social Studies (ILSES) from 1963 to 1964, and at Stanford Research Institute in 1968. In 1973-74 he also taught Economics and Industrial Politics at the Free University of Trento, and was a visiting professor at Harvard University in 1974.
Prodi entered politics in 1978, when he was appointed Minister of Industry, an office he left six months later in 1979. He served twice as Chairman of the Institute for Industrial Reconstruction (IRI) -- in 1982-89, and in 1993-94. In 1996 he ran as The Olive Tree candidate, winning the general election and serving as Prime Minister of Italy until 1998. Following the victory of his coalition The Union (L'Unione) over the House of Freedoms (Casa delle Libertà) led by Silvio Berlusconi in the April 2006 Italian elections Prodi was in power again. On 24 January 2008, he lost a vote of confidence in the Senate house, and consequently tendered his resignation as prime minister to Italian President Giorgio Napolitano, but was in office for almost four months for the routine business, until early elections were held and a new government was formed.